Missouri Republicans propose extreme measures to stop out-of-state abortions
Jefferson City, Missouri - Missouri is following in the footsteps of Texas with an escalation in extreme anti-abortion tactics.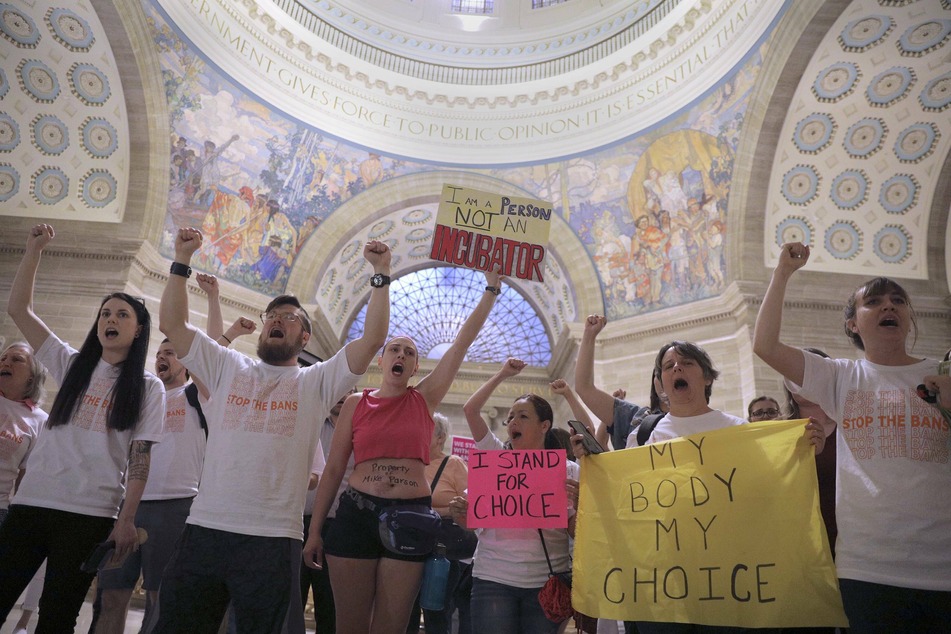 This week, Republican state Rep. Mary Elizabeth Coleman proposed measures that would allow private citizens to sue any resident they claim "aids or abets" an out-of-state abortion and criminalize anyone who provides abortion-inducing drugs.
Abortions are already so difficult to get in Missouri that many women are forced to leave the state to access the health procedure.
The law was clearly inspired by the six-week abortion ban that passed in Texas, which allows private citizens to sue up to $10,000 if they suspect anyone of helping someone get an abortion.
Coleman's additions to the Missouri legislation are "an attempt to ensure that the pro-life protections that are in place in Missouri are provided to all Missouri residents and we're able to save lives," she told HuffPost on Wednesday.
But reproductive rights advocates have been quick to slam the measures as antithetical to women's health and freedom.
"The proposed amendment is blatantly unconstitutional," Emily Wales, Planned Parenthood Great Plains interim president and CEO, told the outlet. "Not only does it ban abortion in Missouri, but it also makes it illegal for Missourians to travel across state lines to get care."
"Websites hosted and maintained by physicians and advocates in other states that provide information about abortions would be illegal. People who offer support to patients seeking abortion care – suggesting a phone number or offering a ride – could be sued for their actions," she continued.
"We should all be shocked by the hypocrisy of politicians who claim to support personal liberties while offering bills that are straight out of a totalitarian playbook. It's a warning about how the future for Missourians will look if we don't take action now to protect patients' rights."
Cover photo: IMAGO / ZUMA Wire