Progressives get blunt about marijuana legalization on 4/20
Washington DC - On 420, progressive politicians took the opportunity to demand more federal action to legalize marijuana.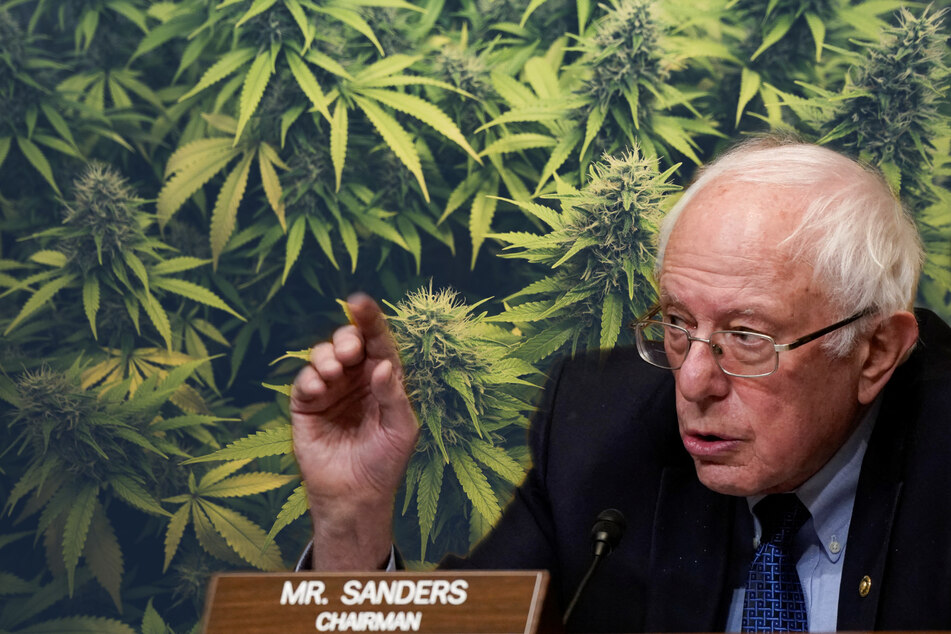 As of today, 18 states and Washington DC have legalized marijuana for adults ages 21 and up, while even more have decriminalized possession of small amounts, but at the federal level, progress remains slow.
That's why progressive politicians are taking to social media on 4/20, an annual day to celebrate cannabis consumption, to call for greater action.
"Legalize marijuana. Expunge past marijuana convictions. End the failed War on Drugs," Sen. Bernie Sanders demanded on Twitter.
"Today would be a great day for @POTUS to pardon non-violent cannabis 'offenders' and remove cannabis from Schedule I status," tweeted former Ohio state Sen. Nina Turner, who is running a progressive campaign to represent the state's 11th congressional district.
"Let's be blunt. We've got people behind bars while others make millions in the cannabis industry. On 4/20, we need @POTUS to pardon all cannabis convictions, wipe marijuana debt, free anyone currently incarcerated for it and LEGALIZE marijuana," echoed New York Rep. Jamaal Bowman.
Their calls come as President Biden has yet to take executive action to legalize marijuana or expunge past convictions.
The US House at the end of March voted mostly along party lines to pass the Marijuana Opportunity Reinvestment and Expungement (MORE) Act, which would legalize recreational marijuana across the US, but getting the legislation through the sharply divided Senate remains a pipe dream.
In the meantime, Black and brown Americans are the ones who will suffer disproportionately from ongoing criminalization of cannabis use. An ACLU study conducted between 2010 and 2018 found that, on average, Black Americans are 3.64 times more likely to be arrested for cannabis possession than white Americans, even though both groups have similar usage rates.

Cover photo: Collage: 123RF/hanohiki & REUTERS