Republicans introduce bill to block action on student loan debt
Washington DC - Activists have called on President Biden to cancel student loan debt through executive action, but a new Republican-sponsored bill seeks to prevent him from doing just that.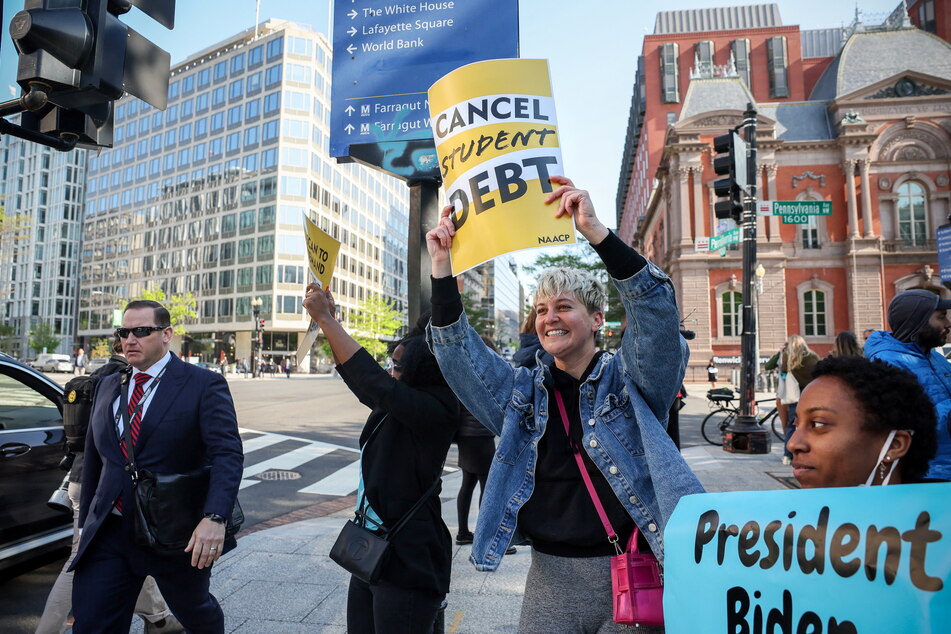 At more than $1.7 trillion, student loan debt is at an all-time high in the US, impacting around 46 million Americans.
Biden has extended payment pauses throughout the pandemic, most recently through August 31. But he has yet to cancel student debt altogether.
Student loan justice advocates have criticized the president for not doing more to ease the burden many Americans and their families face.
While their pressure hasn't pushed Biden to bold action yet, it does seem to have had an effect on Senate Republicans, who have proposed new measures to prevent the president from canceling student debt by executive order.
The Stop Reckless Student Loan Actions Act of 2022 was introduced by GOP Sens. John Thune, Richard Burr, Mike Braun, Bill Cassidy, and Roger Marshall.
The bill argues that the executive branch "abused" its power when instituting and extending student loan payment pauses during the pandemic. The first payment moratorium was established by ex-president Trump in 2020.
Republicans have argued that canceling student debt would add to the national deficit and primarily benefit families who can already afford to pay off their loans. But advocates have pointed out that the majority of people suffering high levels of debt are not the wealthy but rather everyday Americans struggling to make a living for themselves and their families.
With Democrats still holding a narrow majority in the Senate, the bill is unlikely to advance very far.
Cover photo: REUTERS