Republicans move to keep Columbus Day despite mounting opposition from indigenous communities
Washington DC – Even as Biden became the first sitting president to issue a proclamation honoring Indigenous Peoples' Day, two House Republicans introduced a countermeasure to preserve Columbus Day.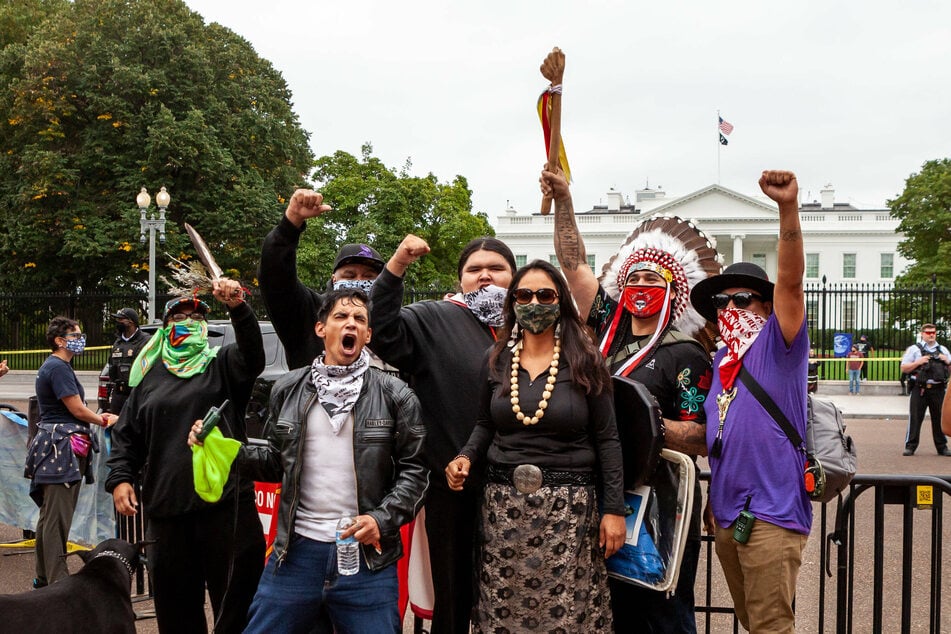 Reps. Andrew Garbarino of New York and Mark Amodei of Nevada introduced the bill to keep recognizing Columbus Day despite increasing scrutiny of Christopher Columbus' legacy of colonialism and genocide in the Americas, The Hill reported.
"Christopher Columbus discovered the New World, connected East to West, and set a course for the creation of the United States and the Americas. But Columbus Day recognizes much more than just one man," Garbarino said in a statement.
"It recognizes a day that changed the course of history – thanks to the ingenuity and commitment of an Italian explorer – and the generations of Italian American ingenuity that followed."
Indigenous activists have long called for an end to the celebration of Christopher Columbus, whose arrival on the continent heralded centuries of abuse, death, and cultural and environmental devastation.
Indeed, Columbus' writings are replete with racist comments about indigenous people, including what he saw as their suitability for enslavement.
Democrats have introduced bills to replace Columbus Day with Indigenous Peoples' Day, and several states and localities have already adopted the holiday centering Native Americans over their European oppressors.
Biden also issued a proclamation in honor of Columbus Day, commemorating the contributions of Italian Americans while also noting the "painful history of wrongs and atrocities that many European explorers inflicted on Tribal Nations and Indigenous communities."
Cover photo: IMAGO / NurPhoto