Texas anti-abortion law could soon be a model for other states
Austin, Texas - The newly passed anti-abortion law in Texas may be setting an alarming precedent for other states to follow suit.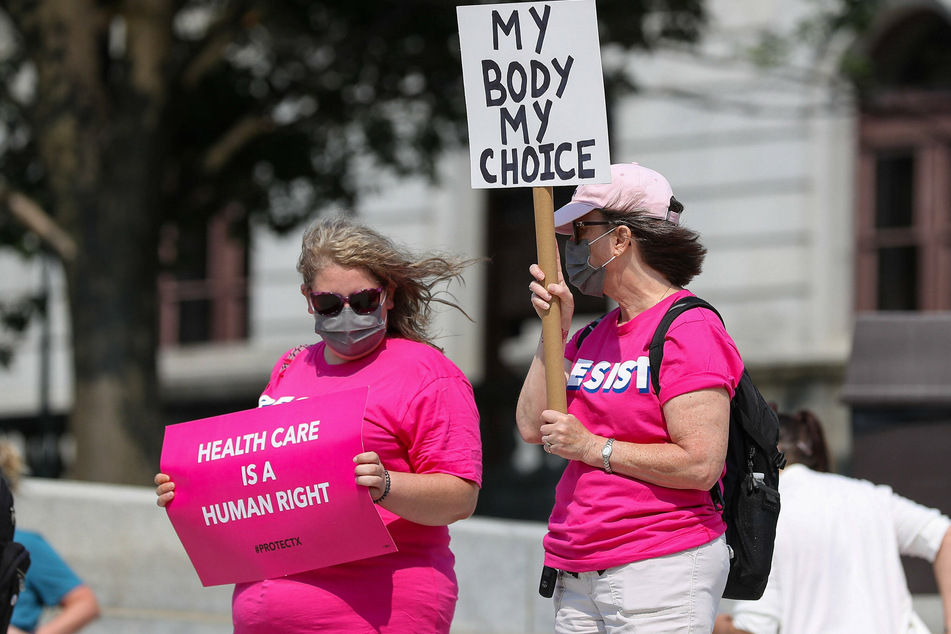 As Republican lawmakers gathered around the marble table for a historic moment, they recently watched as Texas Gov. Greg Abbott signed the strict abortion bill into law.
Several applauded, one pumped his fist.
Abbott had finalized Senate Bill 8 — a piece of Texas legislation that bans abortions after six weeks of pregnancy and in effect blocks women's constitutional rights to the procedure established under Roe vs. Wade in 1973.
The ripple effects from that moment — and the law's creative workaround method that involves using the threat of civil lawsuits against seemingly anyone involved in or aware of any step of an abortion — have reached far beyond the borders of the traditionally red state of Texas.
The Supreme Court voted on September 1 not to block the Texas measure, which went into effect that day and prohibits most abortions.
Now, legal scholars fear that the law in Texas will lead to a rush of similar efforts in other states, prompting local legislators to pursue new measures on gun rights, immigration, and other divisive political issues, all in an effort to sidestep the federal government.
From the Deep South to the Upper Midwest, legislators in many conservative states have started to explore how similar laws could be put in place in the months ahead. Some ideas that were percolating before the Texas measure are likely to gain momentum.
"What a law like that in Texas is doing is empowering people to use civil litigation to fight cultural and social grievances," said David Noll, a law professor at Rutgers University.
Critics of Senate Bill 8, including the Biden administration, which is suing the state of Texas to halt the abortion measure, have assailed it as a clear violation of the Constitution. Roe vs. Wade, which allows abortions until about 24 weeks of pregnancy, remains the law of the land.
"This kind of scheme to nullify the Constitution of the United States is one that all Americans, whatever their politics or party, should fear," U.S. Attorney General Merrick Garland, who is leading the effort to halt the law, said.
"If it prevails, it may become a model for action in other areas, by other states, and with respect to other constitutional rights and judicial precedents," he added.
Other states are looking more closely at new abortion laws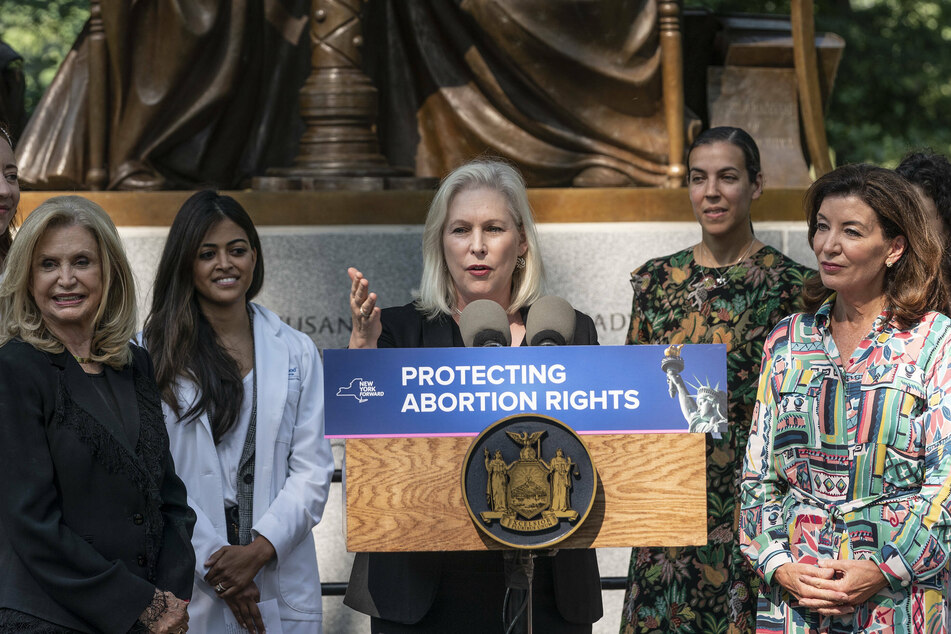 Florida Gov. Ron DeSantis, a Republican, said this month he would "have a look" at whether a Texas type of abortion law could apply in his state. And South Dakota Gov. Kristi Noem, also a Republican, said she felt emboldened to explore tightening abortion restrictions in her state.
Legislators in Mississippi and Arkansas have expressed intentions to pass similar laws, and in Missouri, state Rep. Mary Elizabeth Coleman has made the topic one of her top legislative efforts.
Coleman was behind a 2019 law that banned abortions after the eighth week of pregnancy, but is currently unenforced amid a federal court challenge by Planned Parenthood. Still, the state is among the most restrictive when it comes to abortions. Only a single clinic in St. Louis offers the procedure.
Coleman plans to file the bill in December or January, and she hasn't decided on how much it will allow in monetary damages.
New York state Sen. Zellnor Myrie, a Democrat who opposes the Texas measure, said in an interview that there are circumstances in which challenging federal laws make sense.

Myrie was behind a new law in the state that as of this summer allows people to file legal challenges against gun manufacturers for violence from firearms that were illegally smuggled into the state, bypassing broad immunity from suits that is given to those same manufacturers under federal law.
"Texas' law obliterates an entire set of healthcare services and options, whereas in New York, responsible gun companies have nothing to fear from our new law — they don't need special protection from lawsuits," Myrie said.
"Texas' new law is ingenious in its cruelty, depriving women of needed reproductive health care and turning ordinary people into bounty hunters against their neighbors," he added.
Cover photo: IMAGO/ZUMA Wire