Texas bill requiring Ten Commandments to be displayed in classrooms fails
Austin, Texas - A controversial bill that would have required every public school classroom in Texas to display the text of the Ten Commandments has failed in the state House.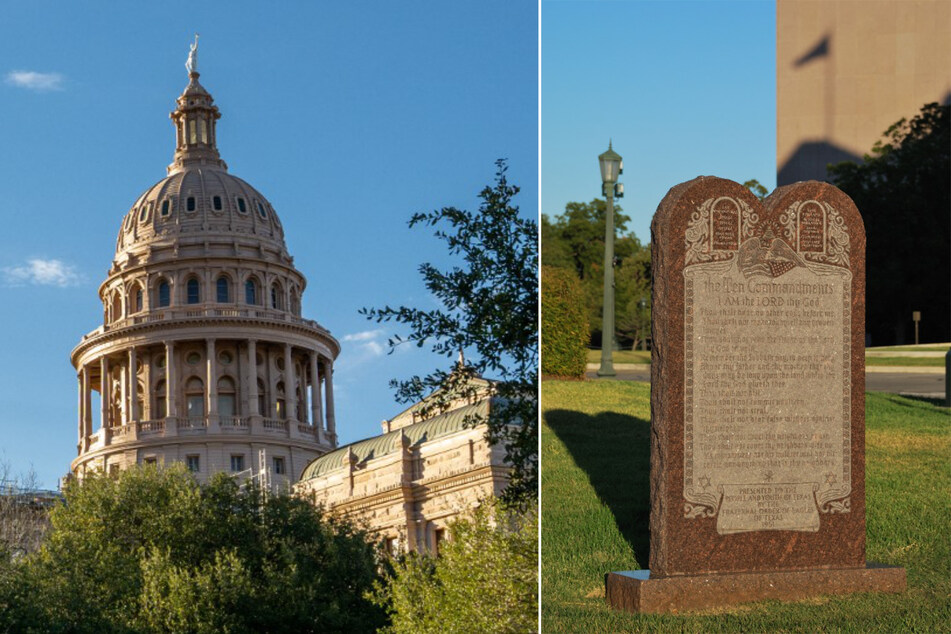 The legislation, SB 2515, did not go to the House floor for a vote by the deadline on Tuesday at midnight, leaving it dead in the water.
If passed, the bill would have required every public school to "display in a conspicuous place in each classroom of the school a durable poster or framed copy of the Ten Commandments."
The framed text would have to have been "at least 16 inches wide and 20 inches tall" and "legible to a person with average vision from anywhere in the classroom."
Sponsored by Republican state Senator Phil King, SB 2515 passed out of the state Senate last week on a party-line vote.
Opponents of the measure have slammed it as an attack on the constitutionally protected right to religious freedom and the separation of church and state.
Democrats and civil rights organizations have celebrated the bill's failure as a victory against Christian nationalism.
Cover photo: Collage: Brandon Bell / GETTY IMAGES NORTH AMERICA / Getty Images via AFP & MIRA OBERMAN / AFP