Trucker convoy arrives in DC to protest Covid-19 restrictions
Washington DC - A trucker convoy has hit DC, circling the city and slowing down traffic – all to protest Covid-19 restrictions.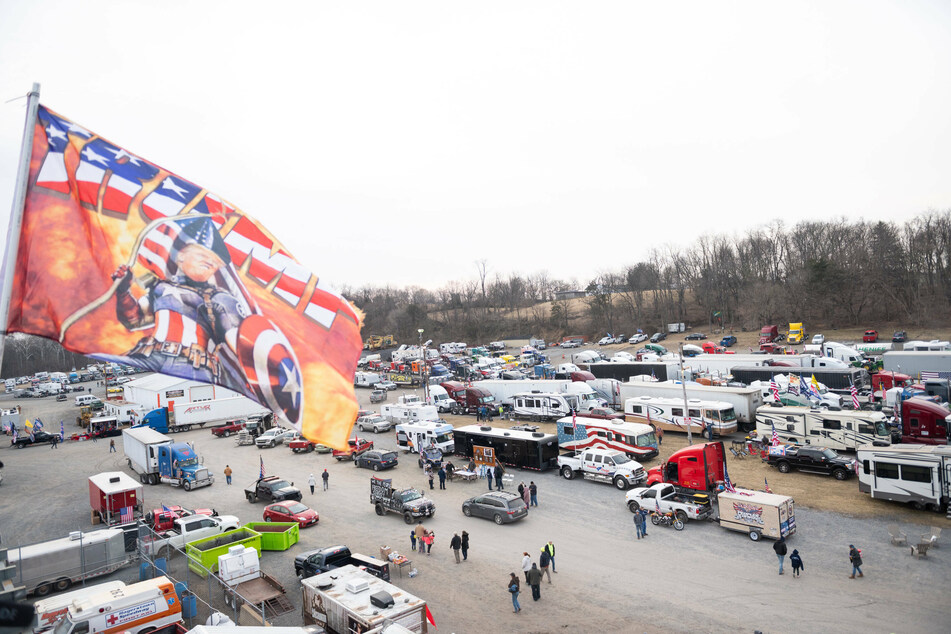 Calling themselves the "People's Convoy," protesters gathered in DC on Sunday to demand an end to the national state of emergency, a stop to mask and vaccine mandates (many of which are already being lifted), and an investigation into the virus' origins.
The DC rally is based on the "Freedom Convoy" that shut down roads and highways in Ottawa, Canada, in late January and February.
Fencing was erected around the Capitol last month in response to reports that a trucker convoy could make its way to Washington.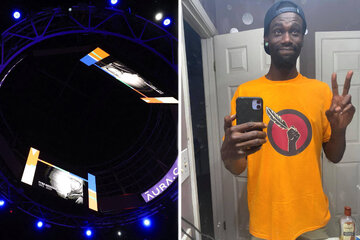 After they made a few loops around the city Sunday, the trucks and other protesters returned to their temporary home base in Hagerstown, Maryland. They are expected to ramp up their activities in the coming days.
"We're not going to shut anything down today. We're just going to do a convoy so that they can see that we're in their backyard and that we are huge," one of the organizers, Brian Brase, told a crowd, according to the New York Times. "We're doing this to let them know that we are very serious."
Brase said there were no plans to enter the city "at this time" – but the Capitol police aren't taking any chances.
On Sunday, House Sergeant at Arms William Walker announced the Capitol Police Board had issued an emergency warning over the convoy.
"The Capitol Police Board has issued an emergency declaration to ensure that the US Capitol police are able to operate and respond as necessary," Walker said in a letter, as reported by CNN.
He encouraged members of Congress and their staff to travel to work using public transportation or to consider remote working options.
Cover photo: IMAGO / NurPhoto