Canadian PM Justin Trudeau invokes emergency powers over trucker protests
Ottawa, Canada - Canadian Prime Minister Justin Trudeau invoked the country's emergency powers for the first time ever on Monday in a bid to end weeks-long protests and blockades.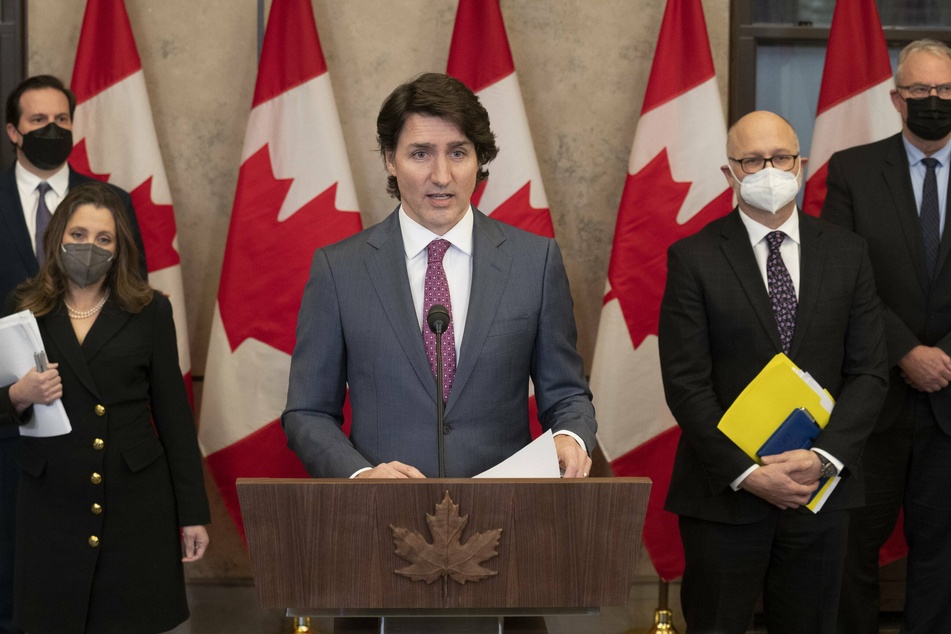 Trudeau announced the move in a press conference in the capital Ottawa.

The Emergencies Act, which was passed in 1988 but has never been used, gives the premier the power to suspend civil liberties to restore public order.
Thousands of people have been protesting against coronavirus measures and vaccine mandates for weeks in Canada.
Trucks and other vehicles have blocked parts of Ottawa's city center and temporarily blocked access to several border crossings to the United States.
The protests were initially against vaccination mandates for truck drivers, after a regulation came into force in January requiring truck drivers returning from the US to show proof of vaccination. From the start, they included a strong far-right presence which has become increasingly dominant.
Cover photo: IMAGO / ZUMA Press