US Treasury sanctions North Korean officials amid missile tests
Washington DC - Washington has imposed new sanctions on individuals and entities linked to North Korea's nuclear weapons program, the US Treasury said on Thursday.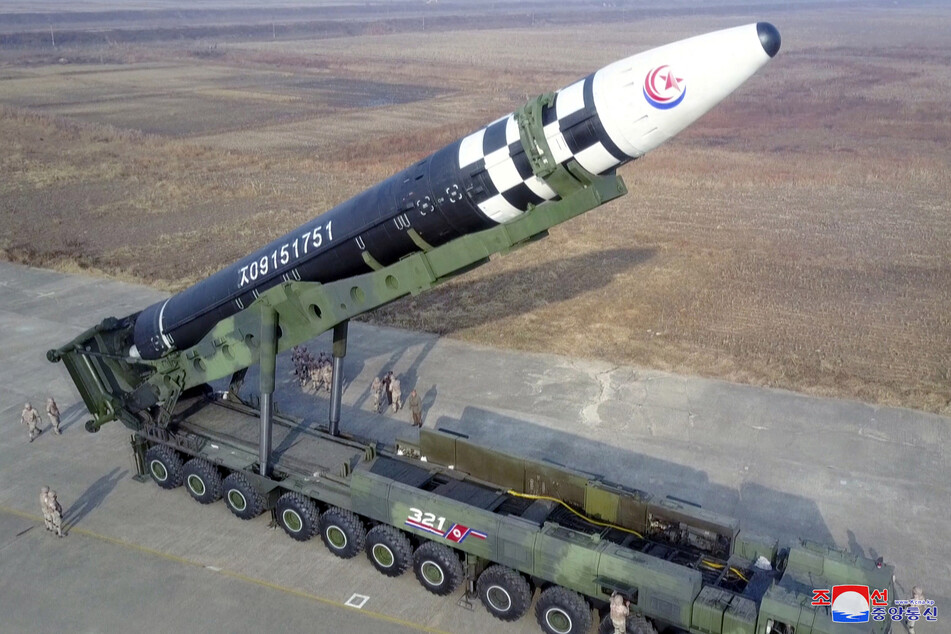 The US Treasury said it sanctioned three officials of the ruling Workers' Party of Korea (WPK) "in close trilateral coordination" with its allies South Korea and Japan.

The sanctions target three officials "who have had leading roles" in North Korea's unlawful weapons of mass destruction (WMD) and ballistic missile programs," said the US Treasury's Brian Nelson in a statement announcing the move.
"Recent launches demonstrate the need for all countries to fully implement UN Security Council resolutions, which are intended to prevent [North Korea] from acquiring the technologies, materials, and revenue Pyongyang needs to develop its prohibited WMD and ballistic missile capabilities."
South Korea blacklisted eight people and seven institutions for similar reasons as Washington. This is also the country's reaction to the latest test of a North Korean intercontinental ballistic missile on November 18, the foreign ministry in Seoul announced on Friday.
According to the Kyodo news agency, the government in Tokyo decided to freeze the assets of two trading companies, a hacking group and one other person.
North Korea faces international criticism
North Korea's launch in mid-November of an intercontinental ballistic missile (ICBM), the eighth such lunch this year so far, was met with international criticism.
Missiles with the capability of traveling more than 3,100 miles are counted as ICBMs. UN resolutions prohibit North Korea from testing ICBMs and other ballistic missiles that, depending on their design, can be armed with a nuclear warhead.
The situation on the Korean Peninsula is currently very tense. Nuclear-armed North Korea has conducted a string of missile tests in the past few weeks.
North Korea is currently testing missiles at an unusually high frequency. Observers fear that Pyongyang's first nuclear test in years is imminent
Cover photo: REUTERS