"We are still fighting": Alabama coal miner calls for corporate accountability in Senate hearing
Washington DC – Braxton Wright, an Alabama coal miner, gave a gut-wrenching testimony on Wall Street greed and the impact of the ongoing strike on his family during a Senate Budget Committee hearing on Thursday.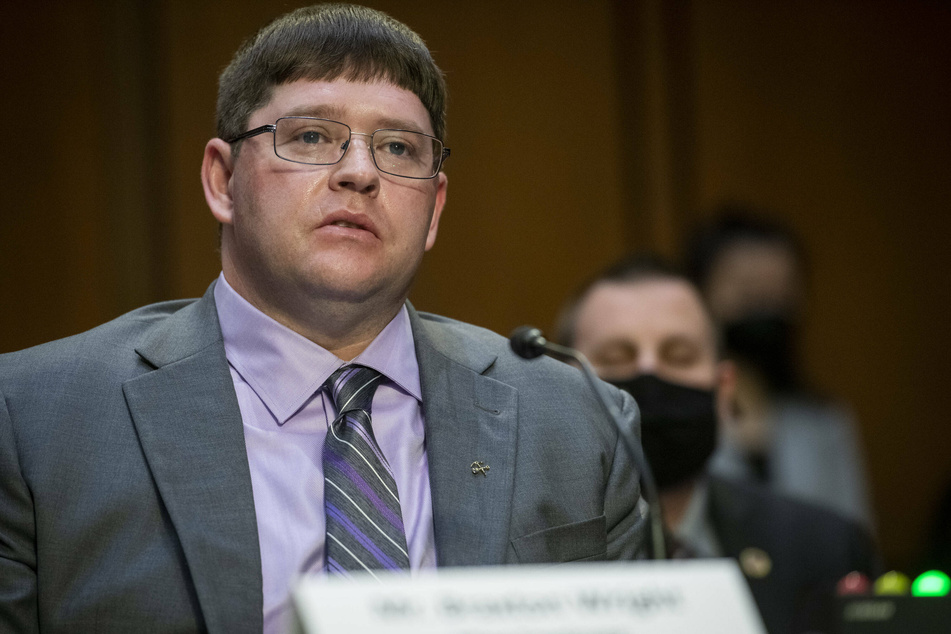 Senate Budget Committee Chair Bernie Sanders invited Braxton Wright, an employee at Warrior Met Coal and member of the United Mine Workers of America (UMWA) Local 2368, to speak during a hearing titled Warrior Met and Wall Street Greed: What Corporate Raiders Are Doing to Workers and Consumers.

Wright, who has spent 17 years at Warrior Met (formerly Walter Energy), is one of the mine workers who has been on strike in Alabama since April 1, 2021.
He said working conditions changed drastically when Walter Energy declared bankruptcy and private equity firms took over in 2016. After that, he and his co-workers saw huge cuts to their wages and benefits.
But those venture capitalists, including the largest shareholder BlackRock, haven't experienced any of the same reductions in profits. Instead, they have raked in billions of dollars off the backs of workers, despite not having expert knowledge in the coal mining industry, Wright said.
"These private equity investors bear much of the responsibility for the cuts in pay and have led to United Mine Workers' unfair labor practice strike at Warrior Met," he declared.
A climate of stress and fear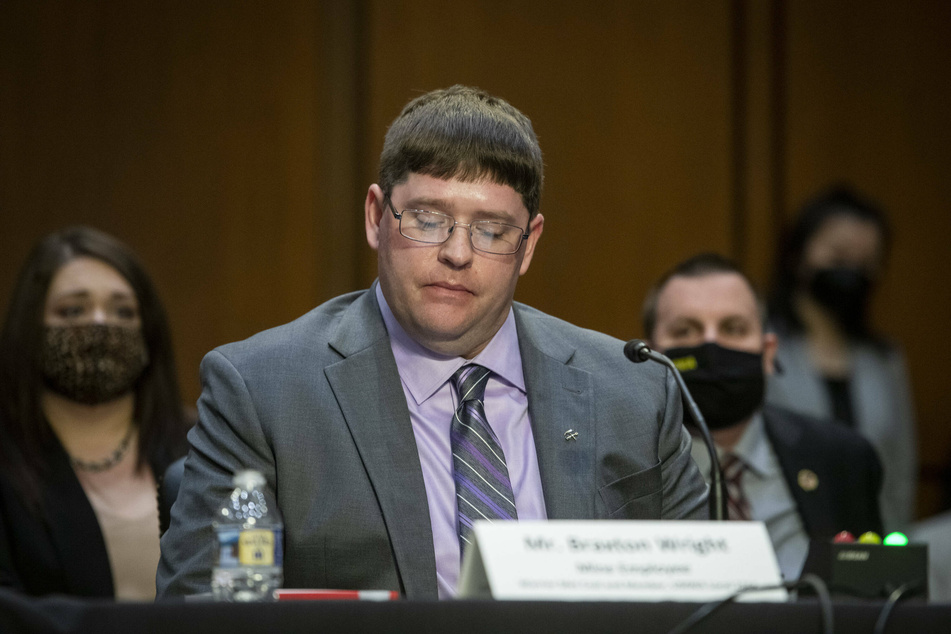 Everyday families have faced the brunt of these cuts in salaries and benefits.
"When you are required to work 12 hours a day six-to-seven days a week, you're lucky to see your spouse or children more than a few hours a day," Wright said.
"It would break your heart to hear how many times my oldest daughter, Averi, would ask me, 'Why weren't you at my game? Why didn't you come to my field trip or weren't at my play at school? Why can't you go with us to the park?' Every time I had to answer, 'I had to work' or 'I had to sleep,' knowing that my child deserved to have time with both parents."
Warrior Met has also instituted a strike system, in which workers are given a mark for any absence, late arrival, or early departure – regardless of the circumstances. Four strikes result in a termination, which Braxton described as a "huge source of stress and worry for families."
"My brothers and sisters have been given strikes for having accidents on the way to work and being late. Our spouses learned not to call and tell us about accidents or emergencies until after we were done with our shift out of fear of us receiving a strike," he explained.

"My own daughter was in the hospital, and I was working 12-hour overnight shifts. My wife was afraid to tell me she had been admitted until my shift ended at 7:00 because if I left, she knew I would receive a strike. I worked my shift in Brookwood and then drove to the hospital and then drove back to the mines, back and forth for three days in order to be with my family."
The fight for fairness takes its toll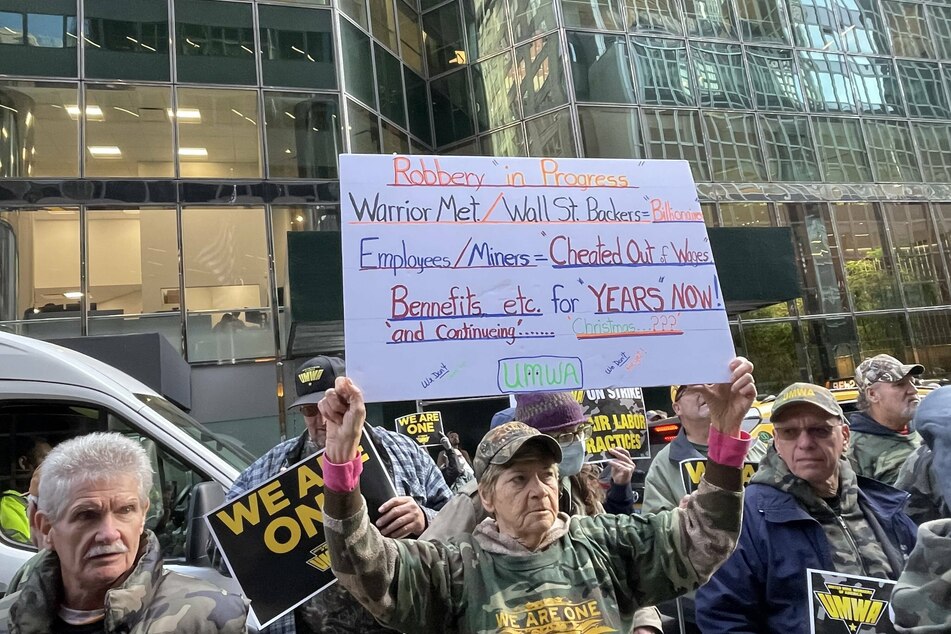 Fed up with their inhumane working conditions, Wright and other UMWA members decided to strike last April – and they're still going strong.
"We are still fighting for a better contract for ourselves, our families, and our communities," Wright said. "We are waiting on Warrior Met, whose largest shareholder is BlackRock, to come to the table and offer a fair contract to those of us whose labor has been used to make them billions."
Wright urged Congress to support the Stop Wall Street Looting Act. He said the bill would put important measures in place to hold private equity firms responsible for the way workers are treated.
In his case, the need for such protections is clear: "Management at Warrior Met has stated, 'We will starve them out. They aren't worth anything else.' Management firms that own Warrior Met need to be held accountable for these statements and the treatment workers have endured – not only while on strike, but for the past five years."
While he and his co-workers have received support from their union, their communities, and people around the country, many have had to take on other jobs while on strike, which typically do not pay as well as their job at the mines.
The lower compensation has made it difficult for many families to pay their bills on time, take vacations, or share special outings. "It's difficult to tell your children you can't do things because you're not at work right now, you're on strike," Wright said with tears in his eyes.
Nevertheless, he and fellow union members are determined to stand strong: "We will continue to fight for the UMWA brothers and sisters, and we will continue to speak out against the exploitation of workers by companies funded by private equity. We will continue to stand up for ourselves, but also for workers, families, and communities suffering under these same circumstances."
Cover photo: IMAGO / ZUMA Wire