Kentucky governor says 74 confirmed dead in devastating tornadoes
Frankfort, Kentucky - Following some of the strongest tornadoes ever seen in the US overnight on Friday, the governor of the particularly hard-hit state of Kentucky said on Monday that 74 deaths were confirmed but many more were expected.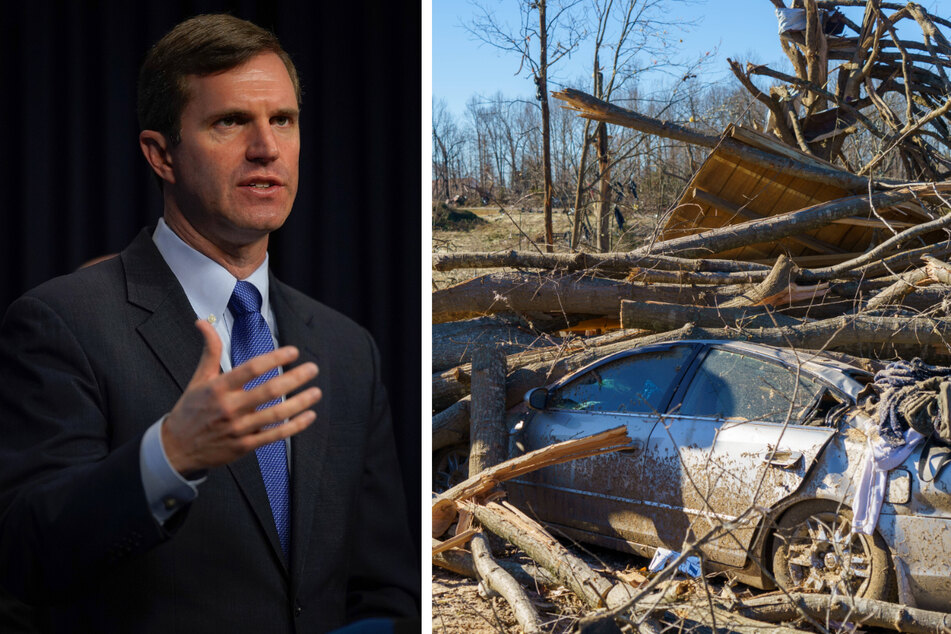 "Our newest estimate on deaths ... is that we are now up to 74 Kentuckians that we have lost," Andy Beshear said in a Monday afternoon briefing. "We expect that this death toll will continue to grow."
Beshear said 109 people were unaccounted for, "but as I look at this broken down by county ... it's way more people unaccounted for than this."
The governor has called the event "the most devastating tornado event in our state's history."
A day earlier, Beshear had said that some 80 people were believed to have died in the state, but it would take a while to have definite numbers as "the confirmation process is slow."
President Joe Biden announced plans to visit the disaster areas on Wednesday.
More than 30 tornadoes ripped across six states, with six deaths at an Amazon warehouse in Illinois, four casualties in Tennessee, and two more in Arkansas.
Biden stressed on Monday that his government would do everything possible to support the affected states.
Many of the places destroyed are on the low-income side, he said. He pointed out that many people affected couldn't just fly to relatives in another state.
"The devastation is, is just stunning," Biden said. "I mean, there's nothing left standing, basically, along the path that goes all the way through."
Houses and businesses were simply "wiped out," the president added.
Cover photo: Collage: IMAGO/ ZUMA Wire & NurPhoto