Mount Etna erupts and adds to forest fire problem in Sicily
Catania, Italy - On the Italian island of Sicily, fire and lava from an eruption of its famed volcano Etna have once again lit up the night sky.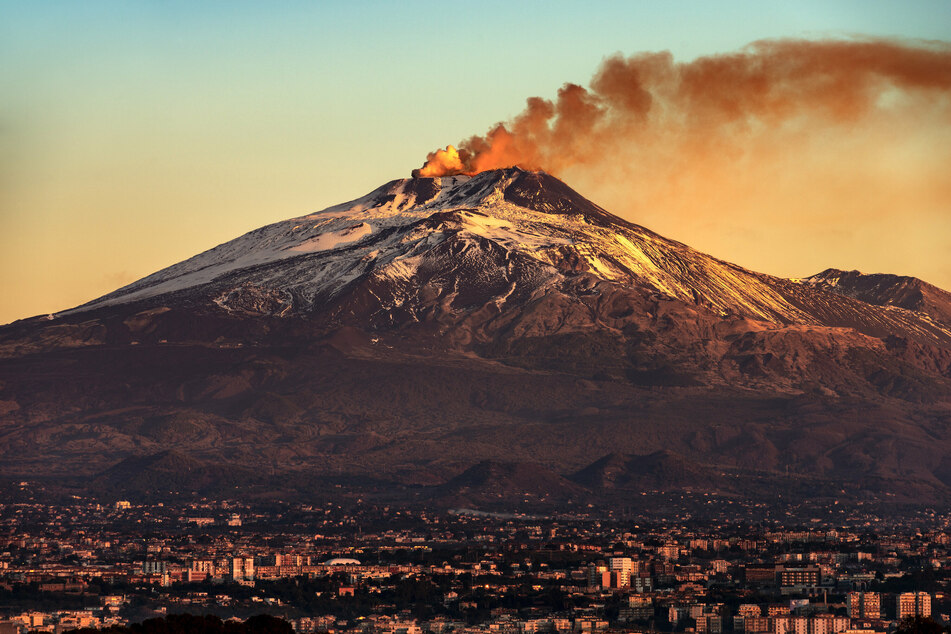 The volcano began to erupt around 1:00 AM local time on Monday, according to Yahoo News. The eruption was loud enough to wake locals, and sent plumes of ash into the air.
Lava flowed down the southeast side of the volcano, and at this point has presented no large threat to residents of the local town of Catania.
It has, however, launched small pumice stones into the town and created a shower of ash. Dense smoke also rose from the volcano's maw.
In a Telegram chat group set up by Sicily's civil protection authority, several users shared photos and videos of the eruption.
The glowing hot lava could be seen running down the mountain. Others shared pictures showing paths covered in volcanic ash.
Authorities did not report any major damage or injuries caused by Etna's eruption.
On Sicily, firefighters are also currently fighting numerous unrelated forest fires.
The surrounding provincial areas of Palermo, along with the eastern coast of the island, have recently been suffering from the widespread fires.
Cover photo: 123RF/ catalby