Plastic pollution treaty pledge is a huge climate win
Nairobi, Kenya - After days of talks in the capital of Kenya ended on Friday, leaders from 175 countries have agreed to move ahead and build an international plastic pollution treaty.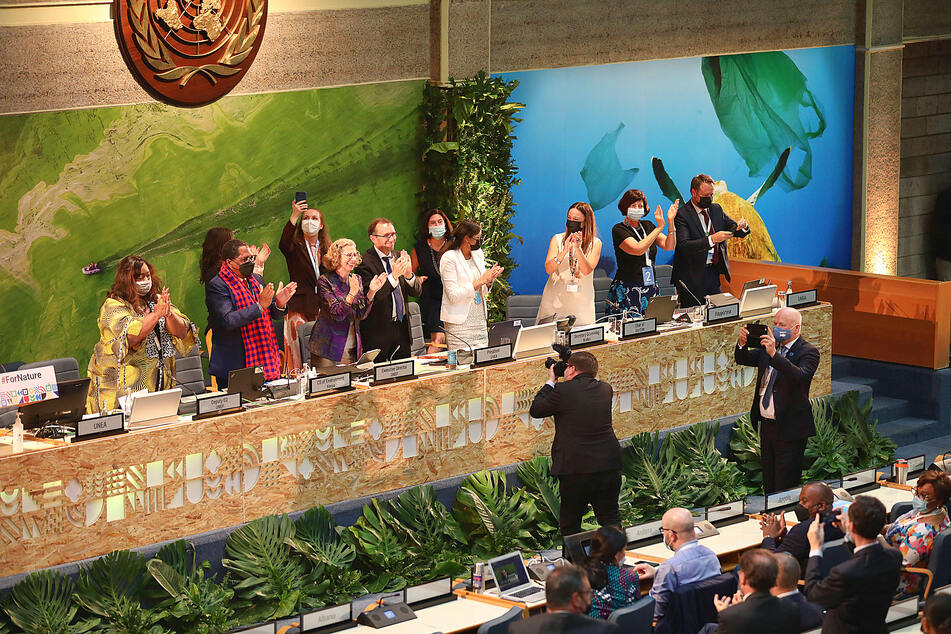 Delegates at the UN's Environment Assembly announced on Wednesday that they have committed to creating the biggest plastic pollution treaty, and pledged to get the job done by the end of 2024.
The agreement, called End Plastic Pollution, is seen as the most important attempt to deal with the massive amounts of plastic waste in landfills and oceans, only 10% of which has been recycled, the UN said. It is a landmark move, described as the most significant environmental deal since the 2015 Paris Climate Agreement.
During the discussions in Nairobi, negotiators laid out their priorities for issues that they wanted to see in the treaty, with a focus on sustainable lifecycles for plastic products and preventing plastic waste from ending up in waterways.
Those include promoting "sustainable production and consumption of plastics, including, among others, product design, and environmentally sound waste management, including through resource efficiency and circular economy approaches."
The new treaty also aims "to promote national and international cooperative measures to reduce plastic pollution in the marine environment, including existing plastic pollution."
If the treaty is finalized, it would be legally binding, meaning that when it is signed, countries will actually face consequences if they don't follow the treaty's rules.
This is a refreshing promise, since harsh criticism was aimed at world leaders at last year's UN climate conference for making empty promises.
If the treaty is finished and signed on schedule, with real legal consequences for countries that don't play by the rules, the agreement to deal with plastic waste is great news in the fight against climate change.
Cover photo: imago/Xinhua