US climate envoy John Kerry meets with Chinese counterpart in Beijing
Beijing, China - US climate envoy John Kerry has begun talks in Beijing with the Chinese chief climate negotiator Xie Zhenhua.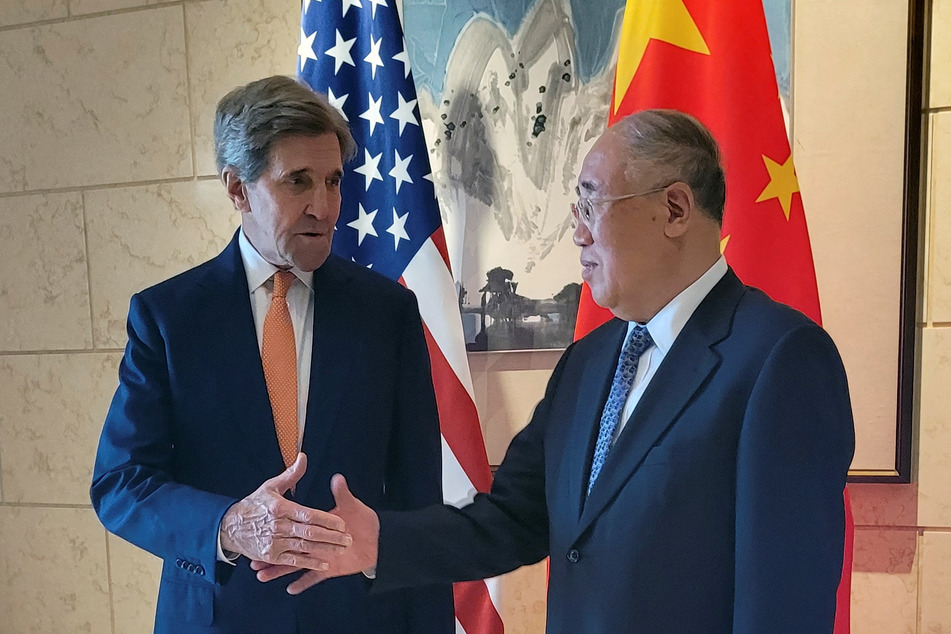 Details of the meeting haven't yet been published. Kerry has been in Beijing since Sunday. After US Secretary of State Antony Blinken and Treasury Secretary Janet Yellen, he is the third high-ranking US politician to visit China within a few weeks. His visit will continue until Wednesday.

There have been growing tensions between the two rival powers in recent years.
A visit of the then speaker of the US House of Representatives, Nancy Pelosi, to Taiwan a year ago had prompted China to temporarily suspend regular climate talks with Washington last August.
Other points of contention between Beijing and Washington are trade issues, Chinese support for Russian President Vladimir Putin and the war he's waging against Ukraine, and China's territorial claims in the South and East China Seas.
Kerry's visit was "another sign that both sides are making efforts to halt the downward spiral in China-US relations," an editorial in the English-language Chinese state newspaper China Daily said before the US politician's arrival.
As China and the US are the two largest emitters of climate-damaging greenhouse gases, they also have a "special responsibility to find common ground in jointly addressing climate change," it added.
Cover photo: REUTERS