Aaron Rodgers suffers devastating injury in epic Jets overtime win
New York, New York - After four months of intense buildup, Aaron Rodgers' first game with the New York Jets lasted all of four snaps – which is exactly what happened to the quarterback's Achilles tendon.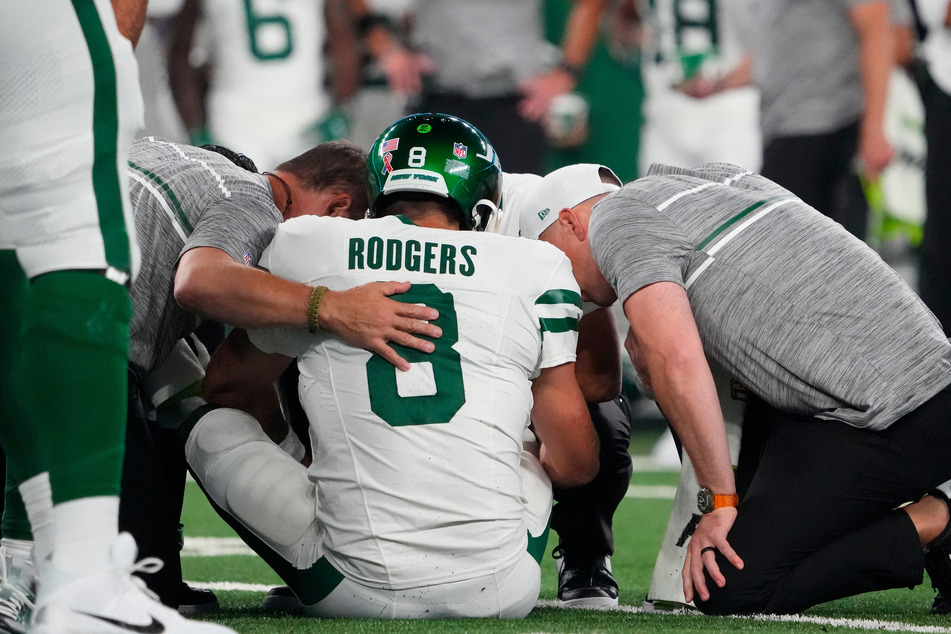 Rodgers did not return to Monday's season opener against the Buffalo Bills after suffering a tear in his left foot on the Jets' opening series, a sudden and stunning ending to one of the most anticipated player debuts with a new team in recent memory.

Rodgers was injured when sacked by Buffalo's Leonard Floyd on New York's official third play from scrimmage. The four-time NFL MVP briefly remained on the turf holding his lower left leg before being helped to the sideline, then was later taken to the locker room on a cart.
The Jets initially announced Rodgers was questionable to return before ruling him out midway through the second quarter.
Zach Wilson replaced Rodgers, whose only pass of the night landed incomplete, but that didn't stop the Jets from rallying to a stunning overtime victory over the Bills, 22-16, with rookie wide receiver Xavier Gipson the hero.
What Aaron Rodgers's injury means for terms of Packers trade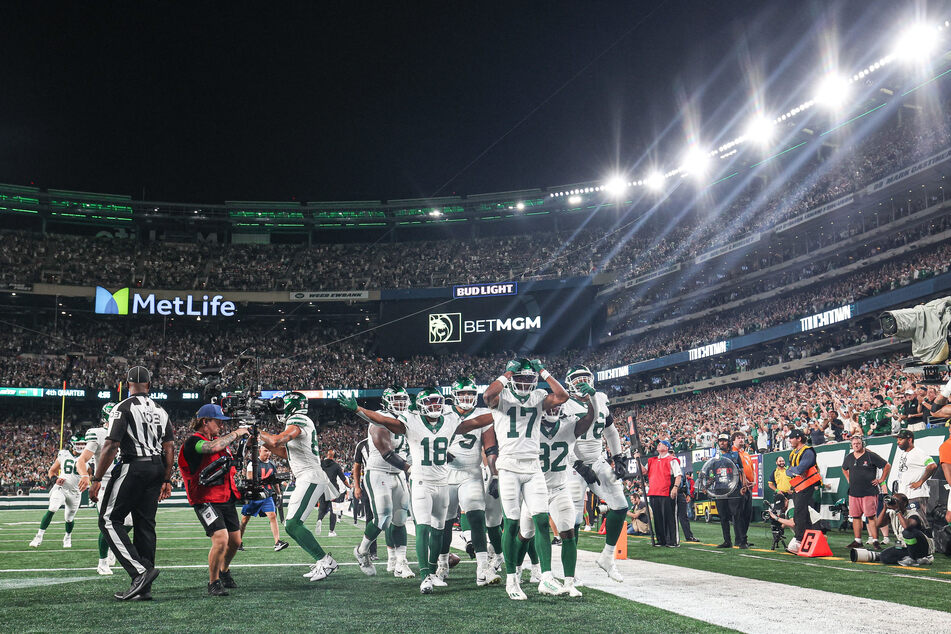 Rodgers put together a Hall of Fame-worthy 18-year career with the Green Bay Packers that included five All-Pro selections, 10 Pro Bowl honors, and a Super Bowl title during the 2010 season in addition to his four MVP awards.
The 39-year-old requested a trade to the Jets during the offseason, which the Packers eventually agreed to on April 26.
Under terms of the trade, which included the Packers moving up from No. 15 to No. 13 in this year's draft in a swap of first-round picks, Green Bay would receive a conditional 2024 first-round choice from New York if Rodgers plays 65% of the Jets' plays this season. The Packers would get a 2024 second-round pick if that condition is not met – which now looks all but certain.
With Rodgers on the roster, the Jets were a trendy preseason pick to end a longstanding playoff drought and contend for an AFC title.
New York holds the NFL's longest active streak without a postseason appearance at 12 years, having last reached the playoffs in 2010.
Cover photo: Collage: USA TODAY Sports via Reuters Connect