Aden Halloway, No. 5 point guard, scores big win for Auburn Tigers
Napa, California - Top guard Aden Holloway of California committed to the Auburn Tigers Monday night, becoming the program's first 2023 recruit.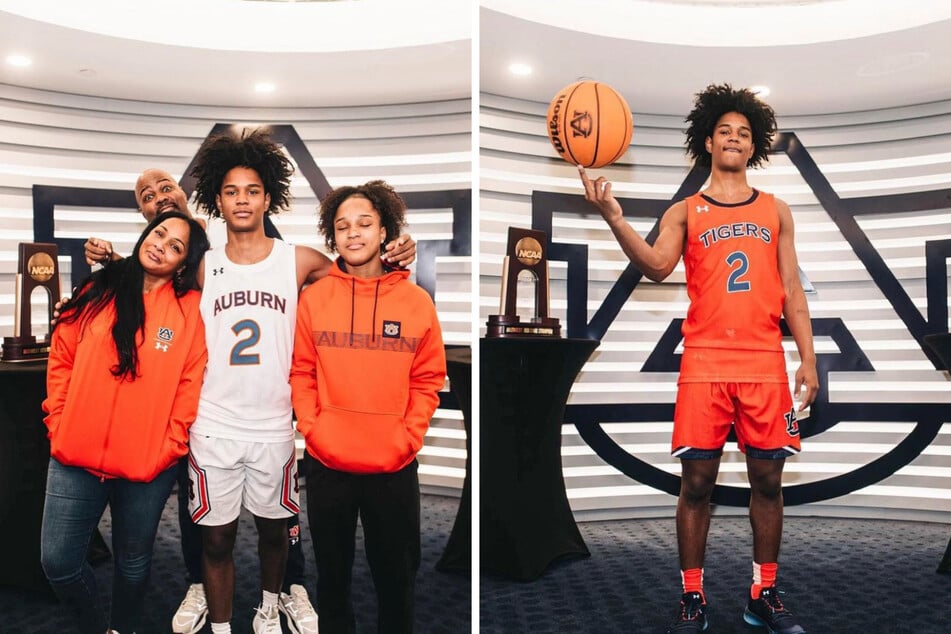 The standards have been set for the Auburn Tigers basketball program after they received their first commit from the class of 2023.
Four-star Point guard Aden Holloway, ranked as the 30th best high school player and the No. 5 guard in the country, committed to the Tigers over Tennessee, who in recent seasons has become one of Auburn's biggest rivals on the court.

"The culture there, it fits me," Holloway said on Instagram Live about his decision to commit to Auburn. "It's about you personally, us as a team just getting better, and not worrying about the outside noise. Just worrying about what you can control, which is getting better. That's what I love about Auburn."
The 6-foot guard most recently played in the annual Peach Jam in July, hosted by Nike.
As one of the best on the high school circuit, Holloway has averaged 16.2 points, 3.9 rebounds, and 5.0 assists - including a 19-point and 10-assist performance against No. 1 recruit D.J. Wagner.
Last season, Holloway played for La Lumiere Preparatory School in Indiana, but will transfer to Prolific Preparatory in California for his senior year.
Currently a four-star athlete, Holloway can easily become a five-star player after next season with his exceptional shooting form, which allows him to maintain high shooting percentages from all over the court.
Cover photo: Collage: Screenshot / Instagram / ucancallmebiz