Brittney Griner trial begins in Russia over four months after star's arrest
Moscow, Russia - The trial of US basketball player Brittney Griner began in Russia on Friday, four and a half months after her arrest for alleged drug possession at a Moscow airport.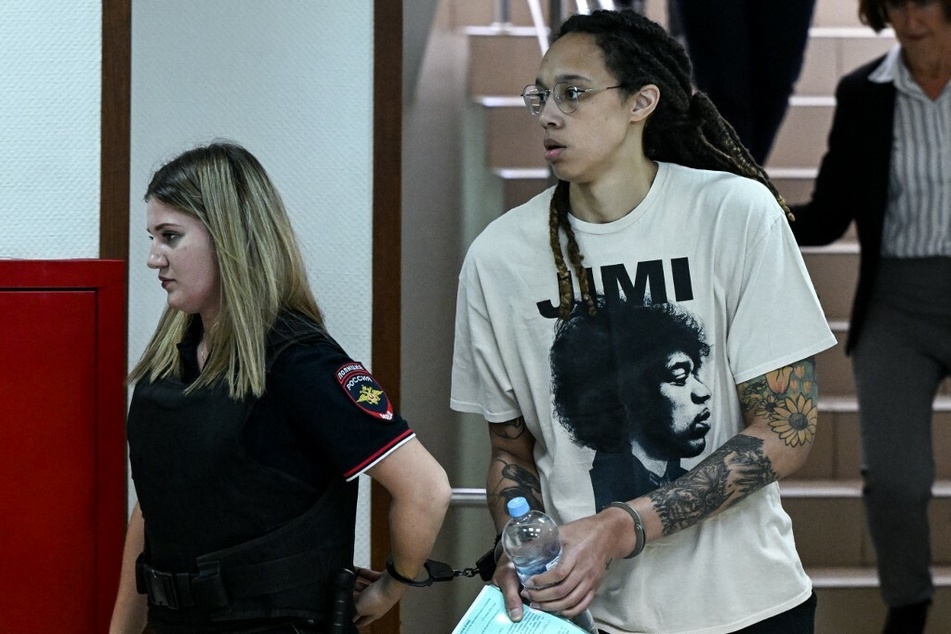 The 31-year-old appeared in court in handcuffs, photographs showed.

Griner was arrested on February 17 after being accused of having cannabis oil in her luggage. The two-time Olympic champion and star of the Phoenix Mercury WNBA team plays in Russia in the US off-season.
Griner faces up to 10 years in prison if found guilty. American officials have said her arrest was politically motivated amid a fall-off in relations between Russia and the US following the Russian invasion of Ukraine.
But Kremlin spokesperson Dmitry Peskov denied this.
"The facts say that this well-known athlete was arrested with banned items containing drug substances," Peskov said on Friday.
In the US, supporters have come out in defense of Griner ahead of the trial. This week, family and friends of the star joined racial justice activists for prayer vigils outside of the Russian Embassies in Washington DC and New York City.
Advocates are calling on the Biden administration to do more to secure Griner's release.
Cover photo: KIRILL KUDRYAVTSEV / AFP