Bryce James goes viral with drippy Instagram post
Los Angeles, California - Bryce James proves he's fly both on and off the court!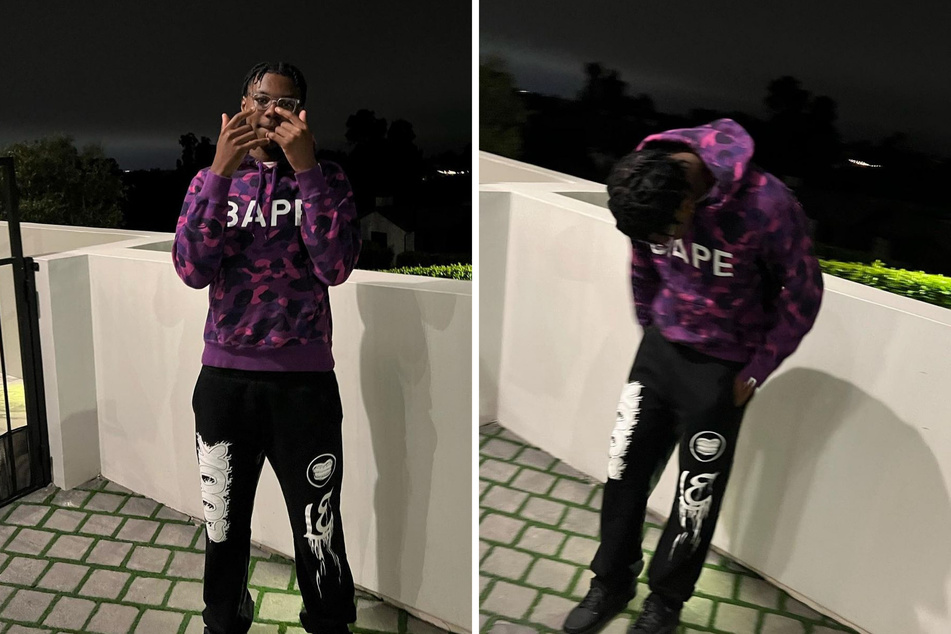 Bryce "Little King" James seems to be building towards becoming the next biggest athlete-influencer.
The son of Los Angeles Lakers superstar LeBron James already has a massive social media following with 2 million followers on Instagram alone.
Projected to be one of the best high school ballers in the 2025 collegiate recruiting class, Bryce has been making waves on the court with showstopping performances.
Translating his on-court hype to the world of social media, the 15-year-old's latest Instagram post is going viral!
Captioned, "Top spot even when you spell it backwards," the young hooper's chill yet fashion-forward post garnered over a quarter of a million likes and racked up hundreds of comments.
In the carousel of pictures, Bryce is seen rocking a purple Bape hoodie with Black sweatpants from up-and-coming streetwear brand lookelsewhere, and Travis Scott x Air Jordan 1 sneakers.
SportsCenter NEXT left numerous fire emojis in the comments, while fans were raving over LeBron's youngest son's fashionable fit.
One thing's certain: Bryce will surely post more as he continues to grow his social media following.
As a sophomore, Bryce will be one of the biggest high school basketball players to watch next season.
Cover photo: Screenshot / Instagram / _justbryce