Damar Hamlin shares emotional message in first video since cardiac arrest
Buffalo, New York - Buffalo Bills safety Damar Hamlin has spoken out in his first video message since his cardiac arrest during an NFL game on January 3.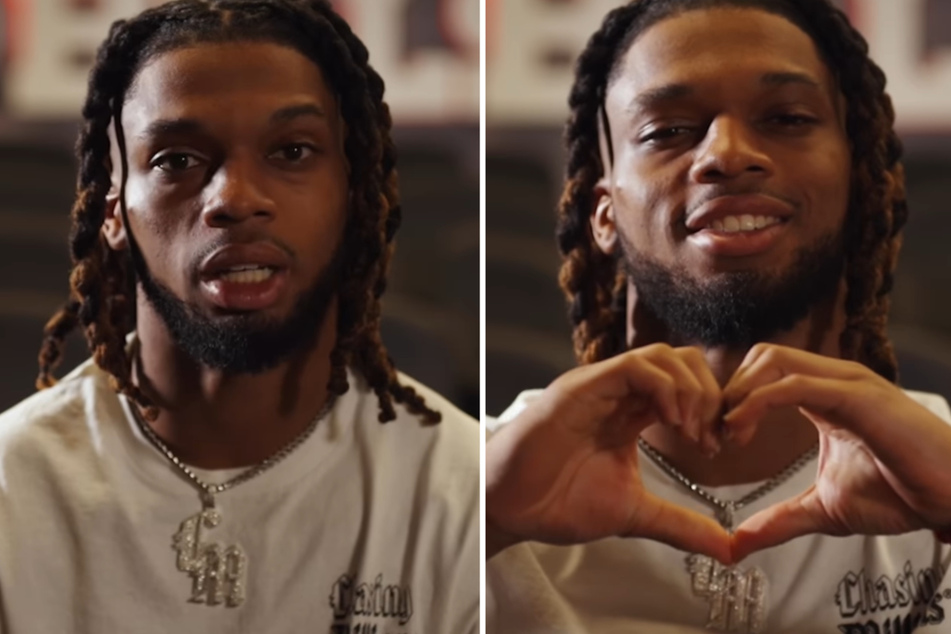 On Saturday, the 24-year-old posted a video reflecting on his recovery from his near-fatal injury.
"I think it was important for me to wait and speak publicly at the right time, as it was just a lot to process within my own self, mentally, physically, even spiritually," he said.
In the five-minute message, Hamlin expressed his gratitude for the outpouring of support following his injury.
"What happened to me on Monday Night Football, I feel, is a direct example of God using me as a vessel to share my passion and my love directly from my heart with the entire world," he said.
Hamlin thanked many of the medical professionals influential in his recovery by name, and he also shared his immense gratitude to his family, his Bills teammates and their fans, the Cincinnati Bengals, and the rest of the NFL who threw their support behind the safety in the weekend after his injury.
"Just to put team allegiance aside to root for one kid's life and just the humanity of a player that's wearing Buffalo blue, to put humanity above team loyalty, you showed the world unity over division," he said.
"This is just the beginning of the impact that I wanted to have on the world," he said.
Cover photo: Collage: Screenshot/Instagram/@d.ham3