Dante Moore, five-star QB, makes huge commitment to Oregon Ducks
Detroit, Michigan - Five-star quarterback Dante Moore has committed to the Oregon Ducks, becoming the highest-ranked commit in program history.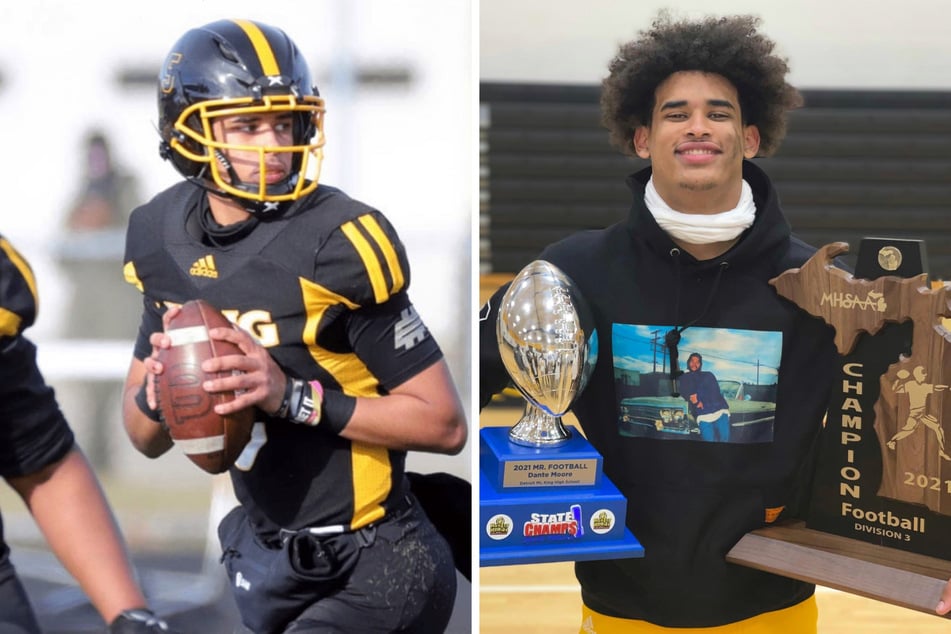 Oregon's 2023 recruiting class received a major boost on Friday afternoon when five-star quarterback Dante Moore announced his commitment to play for the Ducks.
As one of the nation's very best high school football prospects, Moore is Orgeon's first five-star commitment this recruiting cycle and the highest-ranked player ever to commit to the program.
The 6-foot-2 polished athlete chose the Ducks over offers from other top programs at Texas A&M, LSU, Notre Dame, and Michigan.
As the No. 8 ranked player overall and fourth-ranked quarterback in the Class of 2023, Moore was the top uncommitted QB this cycle. His decision now gives position coach Kenny Dillingham a huge advantage on the field.
"I appreciate them because they been a school that's been solid since day one," Moore said in his announcement.
"Coach Lanning just came off a national championship so he knows what it takes to, of course, to get to the national championships. Coach Dillingham is a great offensive coordinator, a great quarterback coach. Our bond has been going off for about three plus years now."
Moore is the top-ranked player in the state of Michigan and has thrown for 7,488 yards and 103 touchdowns in his high school career thus far. He has made appearances in the state playoffs in all three of his high school seasons, leading his team to a state championship win in 2021.
Moore is a quarterback who can stand against the rush and deliver throws while taking hits. His proven ability of reading coverages compliments his arm to throw well into windows against zone coverages, getting rid of the ball quickly.
The Ducks will be quacking even louder now with his talent onboard.
Cover photo: Collage: Screenshot / facebook / Dante Moore