Iowa women's basketball commit Ava Jones involved in serious accident
Louisville, Kentucky - Just two days after announcing her commitment to the Iowa Hawkeyes basketball program, standout-player Ava Jones sustained serious injuries after her and her family were involved in a tragic accident.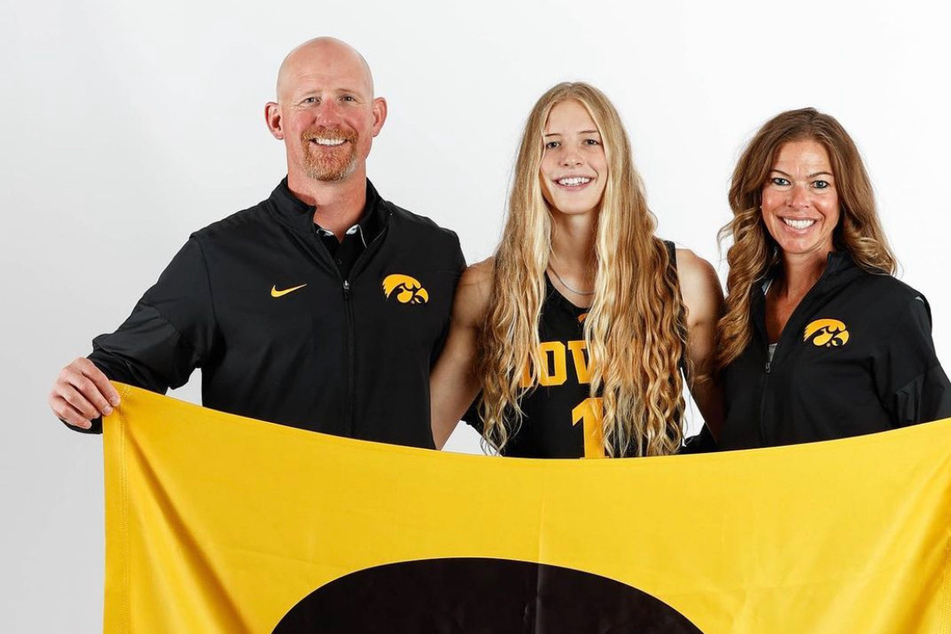 Ava Jones, a rising high school senior from Kansas who verbally committed to Iowa's women's basketball team Sunday, was seriously injured along with her family on Tuesday night.
According to a report by KWCH-TV, Jones was in Louisville for the Run 4 the Roses girls basketball tournament, when she, her parents, and her younger brother were struck by a vehicle that drove onto the sidewalk.

The driver, 33-year-old Michael Hurley, admitted to police he had recently taken the drug hydrocodone and was charged with four counts of first-degree assault and driving under the influence.
Though the star athlete's injuries are currently unknown at this time, Billy Watson from HutchNews Sports reported that Jones grandmother said via an email that she is expected to make a full recovery.
Jones, a 6-foot-2 forward, is a rising senior year at Nickerson High School who had a stellar performance last season averaging 20.8 points, 15.4 rebounds, 2.4 assists and 1.6 steals per game.
She had originally committed to Arizona State, but a coaching change led her to reopen her recruitment, and ultimately, commit to the Iowa Hawkeyes.
Jones parents remain in critical condition and her younger brother was treated for minor injuries. Louisville Mayor Greg Fischer asked the public Wednesday to keep a Kansas family of four in their prayers.
Cover photo: Screenshot / Twitter / avajones_35