Kim Glass: LA County DA identifies attacker and announces charges
Los Angeles, California - The man who brutally attack Olympic volleyball player Kim Glass last weekend is facing one felony count of assault with a deadly weapon.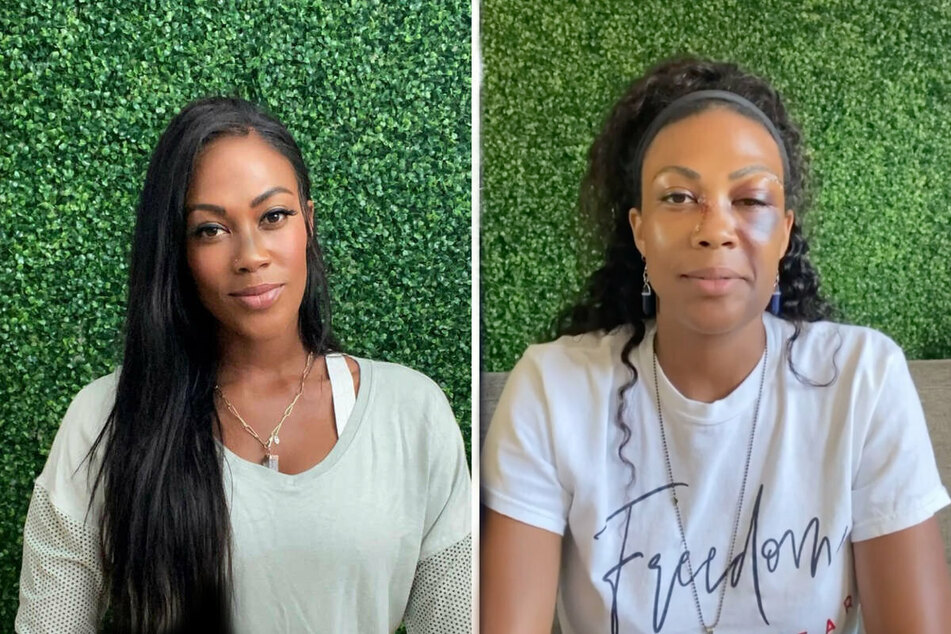 A Los Angeles man identified as Semoen Tesfamariam was charged with assault with a deadly weapon on Tuesday, after attacking Glass, the Los Angeles County District Attorney's Office announced.
Tesfamariam (51) was previously convicted for felony assault in 2018 and again in 2019, but was released on parole after a state prison term when he attacked Glass.
"This was a brutal, unprovoked attack," Gascón said Tuesday. "Mr. Tesfamariam has a troubling history of attacking apparently random people with dangerous weapons. His behavior appears to have escalated with time."
Glass (detailed the attack on her social media sharing the injuries she suffered via Instagram stories.
The graphic footage shows her right eye completely swollen shut, with several stitches across the gashed bridge of her nose.
On Tuesday, the 37-year-old athlete posted an update on her recovery, thanking people for sending thoughts, prayers, and positive messages her way.
A Los Angeles native, Glass attended the University of Arizona where she was named an All-American and four-time All-Pac-10. In 2008, she was named to the USA Volleyball Women's National Team and won a silver medal on the biggest sports stage at the 2008 Beijing Olympic Games.
Tesfamariam is currently being held without bail ahead of a hearing on Aug. 17 and faces up to 11 years in prison, if convicted.
Cover photo: Collage: Screenshot / Instagram / itskimglass