Kim Glass: New footage emerges of vicious attack on Olympic volleyball star
Los Angeles, California - The LA entrepreneur who saved Olympic volleyball silver medalist Kim Glass shared new footage of the vicious attack by a man who battered the star athlete with a metal pole.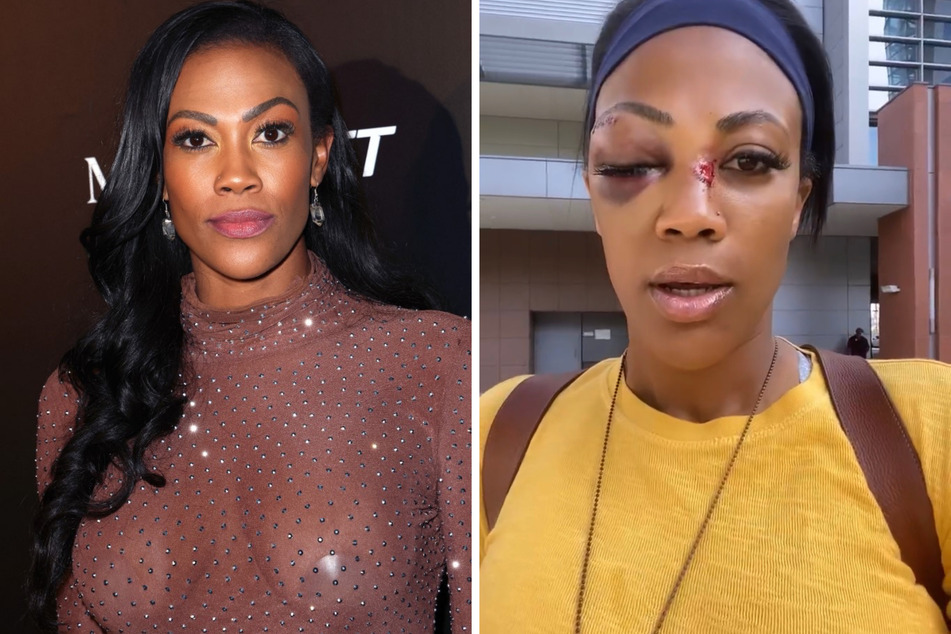 Glass was attacked on Saturday by a man carrying a weapon – later revealed to be a metal pipe – while strolling down the streets of Los Angeles.
The 37-year-old shared a series of videos on her Instagram, describing the assault and showing her multiple facial injuries, which included fractures around her right eye and cuts that required multiple stitches.
Glass' right eye was swollen shut and she also suffered a gash on the bridge of her nose.
The Beijing Olympic silver medalist told her social media followers that the attack happened in downtown Los Angeles on Saturday, as she was leaving lunch with a friend.
"He had something in his hand," Glass said in the video. "He just looked at me with some pretty hateful eyes."
"As I turned to go tell my friend 'I think something's wrong with him. I think he's gonna hit a car' before I knew it, a big metal bolt, like pipe hit me. It happened so fast. He literally flung it from the street. He was not even close to me at all. They got him, they held him down until the cops came, ambulance came."
New footage of Glass' attack emerges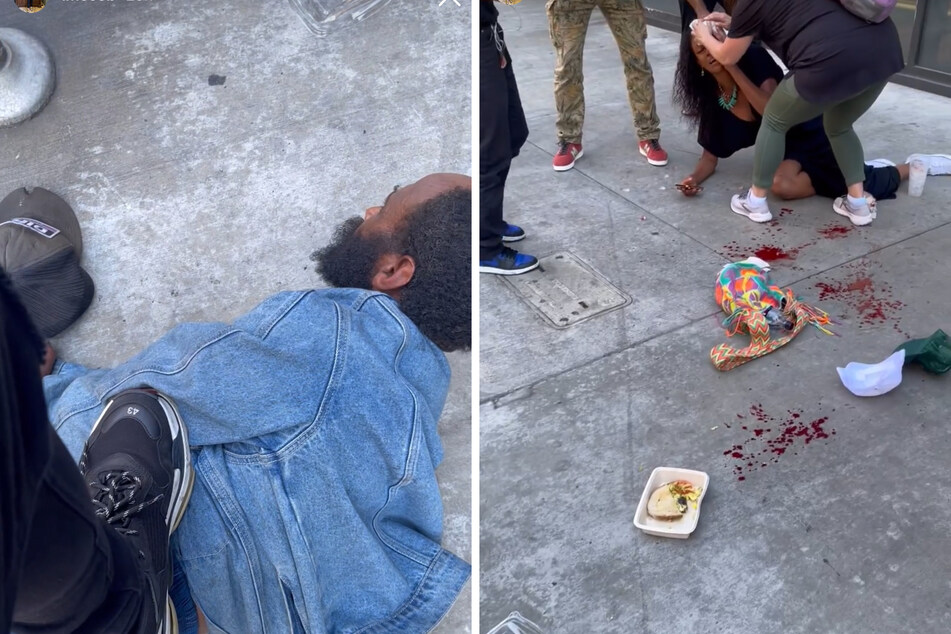 Now a new video taken just moments after Glass was attacked has emerged.
Benson Parks, an LA entrepreneur, jumped out of his truck and restrained the assailant. He also captured the scene on his cell phone.
Parks shared the footage on his Instagram. In the clip, he stands on the suspect's shoulder waiting for cops to arrive. Several puddles of blood can be seen near Glass, who is holding a bandage near her eye and yelling in pain.
"I was eating and heard a lady screaming, so l jumped out my truck and a guy said he hurt her," Parks said in the Instagram story post. "...while other people was just looking scared, I was so mad thinking like what if it was someone I loved so just did what real men do, protect our women, I hate this happened to her though."
The suspect has been identified as 51-year-old, Semeon Tesfamarian, who charged with felony assault with a deadly weapon.
Cover photo: Collage: David Livingston / GETTY IMAGES NORTH AMERICA / Getty Images via AFP / Screenshot / Instagram / itskimglass