Shaquille O'Neal sparks prayers and concern after cryptic hospital photo
Los Angeles, California - The sports world and beyond came together to send positive messages and prayers to Basketball Hall of Famer Shaquille O'Neal after he tweeted a photo of himself in a hospital bed.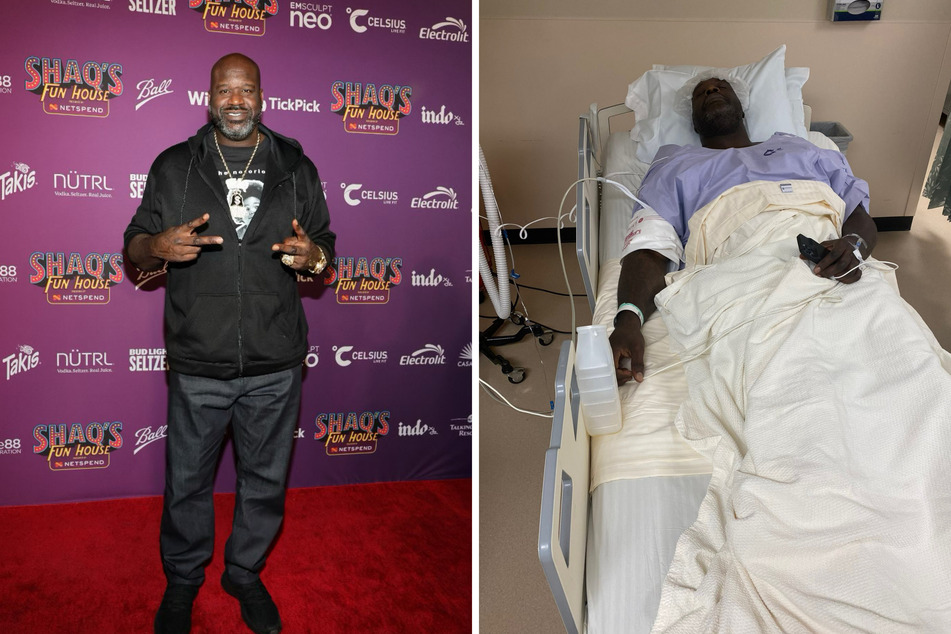 O'Neal, who is a co-host of TNT network's NBA on TNT, did not join his peers Candace Parker and Ernie Johnson over the weekend as an analyst covering March Madness.
Instead, the four-time NBA champion shocked fans even more on Sunday night when he addressed his absence via a concerning tweet.
The athlete tweeted a photo of himself in a hospital bed with the caption, "I'm always watching @TurnerSportsEJ and @Candace_Parker miss y'all."
However, it was later confirmed by co-host Johnson during the broadcast that O'Neal had hip replacement surgery over the weekend.
Despite more serious concerns being put to rest, the sports world has come together to uplift the former Los Angeles Lakers superstar as he begins his road to recovery.
"Get Well Big Fella," 2003 NBA Champion Steve Smith tweeted.
"Sending rays of love & healing prayers to you Big Fella!" a fan wrote.
"My husband and I were wondering about you watching halftime," another fan shared. "Prayers for you @SHAQ! God is a healer! I've been rockin with you since your Skytel 2-way pager days. It was always a pleasure to serve you. Get well soon."
The 51-year-old has played an incredible 18 seasons in the NBA, which is unheard of for a player his size.
Cover photo: Collage: Ethan Miller / GETTY IMAGES NORTH AMERICA / Getty Images via AFP & Screenshot / Twitter / SHAQ