Simone Biles gives shocking testimony on FBI bungling of USA Gymnastics sex abuse case
Washington DC – Olympic gymnast Simone Biles gave a powerful testimony before the Senate Judiciary Committee on Wednesday on the FBI's mishandling of USA Gymnastics sex abuse allegations.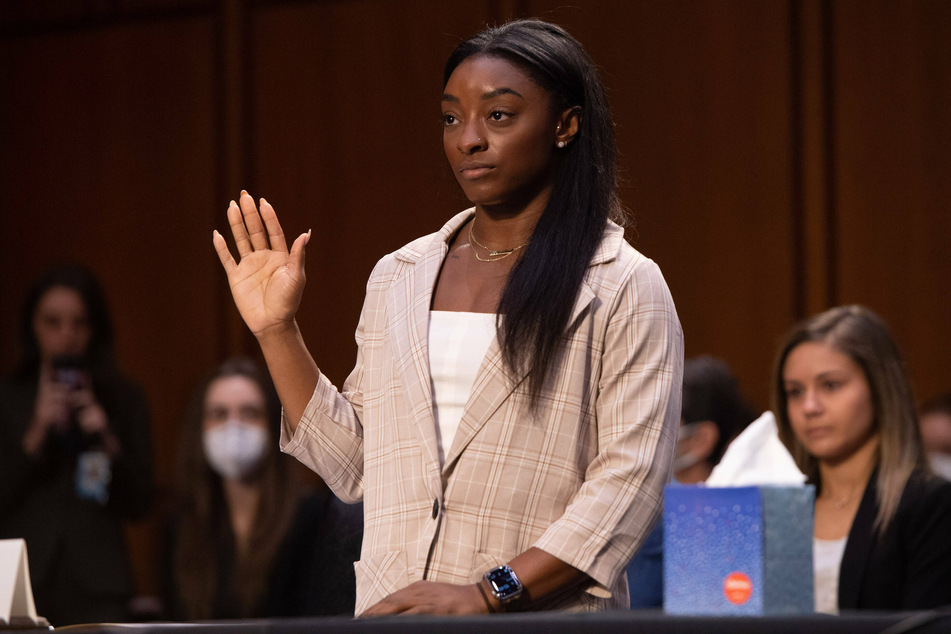 Biles was joined by fellow survivors Aly Raisman, Maggie Nichols, and McKayla Maroney on Wednesday in speaking out against the long-standing abuse they suffered at the hands of former USA Gymnastics team doctor Larry Nassar, the Houston Chronicle reported.
The hearing came after the FBI released a report in July revealing that the agency did not respond to the allegations of abuse until 17 months after they were first filed at the Indianapolis field office in 2015.
Though she did not directly say the trauma factored into her decision to withdraw from several Olympic competitions, Biles did say the abuse weighed heavily on her mind leading up to and during the Games.
Things got worse when the 2020 Olympics were pushed back a year due to the pandemic, which "meant that [she] would be going to the gym, to training, to therapy, living daily among the reminders of this story for another 365 days."
"I can ensure you that the impacts of this man's abuse are not ever over or forgotten," Biles said. "I am a strong individual and I will persevere, but I never should have been left alone to suffer the abuse of Larry Nassar. And the only reason I did was because of the failures that lie at the heart of the abuse that you are now asked to investigate."
"I don't want another young gymnast, Olympic athlete or any individual to experience the horror that I and hundreds of others have endured before, during and continuing to this day in the wake of the Larry Nassar abuse," she continued.
"To be clear, I blame Larry Nassar and I also blame an entire system that enabled and perpetrated his abuse."
FBI's negligence led to horrific results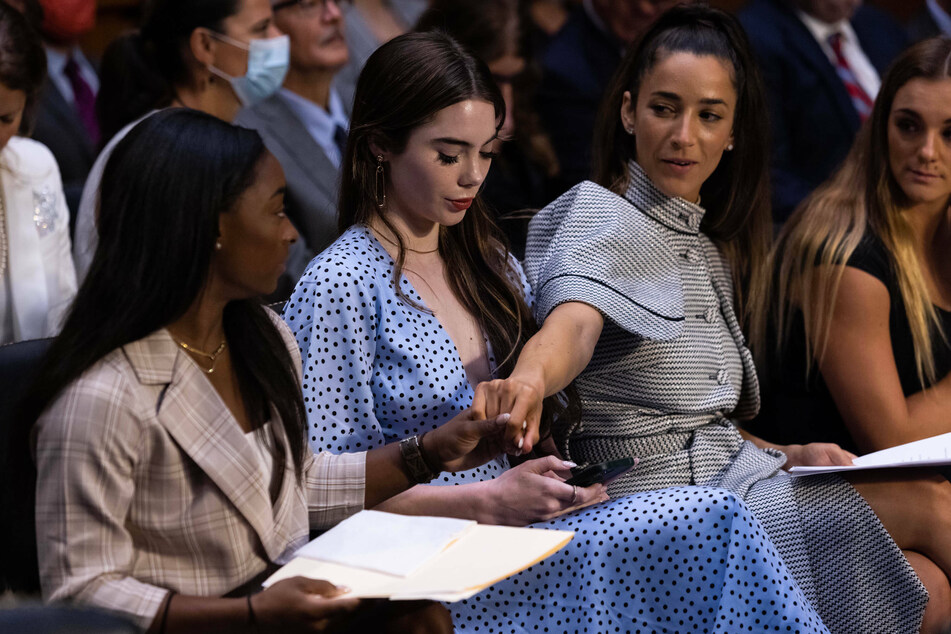 Between the time the crimes were initially reported and Nassar's arrest, the ex-doctor abused another 70 young athletes, the FBI found.

Biles demanded the FBI stop "turn[ing] a blind eye" to allegations like those of the female gymnasts in order to prevent similar abuse from occurring to other athletes of any sport.
"I'm deeply and profoundly sorry to each and every one of you," said Christopher Wray, who took over as FBI director in 2017.
He added: "I'm sorry for what you and your families have been through. I'm sorry that so many different people let you down over and over again. And I'm especially sorry that there are people at the FBI who had their own chance to stop this monster back in 2015 and failed. And that is inexcusable, it never should have happened and we're doing everything in our power to make sure it never happens again."
Before Wednesday's hearing, a past Senate panel determined that the US Olympic Committee and USA Gymnastics "knowingly concealed abuse by Larry Nassar, leading to the abuse of dozens of additional amateur athletes from summer 2015 to September 2016."
Nassar was convicted on charges of federal child pornography and sexual abuse in 2017 and is serving what is effectively a life sentence in prison.
Cover photo: IMAGO / MediaPunch