Texas A&M football secures major win with David Hicks' commitment
College Station, Texas - On Wednesday, the nation's best defensive lineman David Hicks became the newest member of the Texas A&M football team after committing to the program on Instagram live.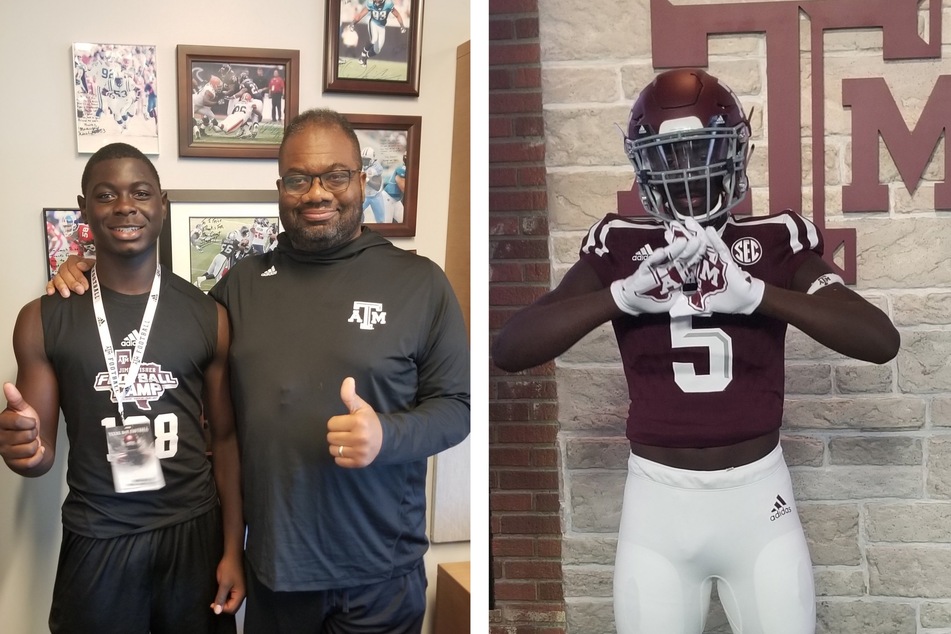 The highly-touted five-star chose the Aggies over the Oklahoma Sooners.
In his most recent high school season, Hicks racked up 88 tackles – 22 being tackles for a loss – and 13 sacks.
Following his stellar performance last season, the 6-foot-4 All-American athlete earned Texas District 5-6A Defensive MVP honors and was named to the Texas 6A All-State team by the Texas Sports Writers Association (TSWA).
Talking about why he chose the Aggies, Hicks said, "They were just telling me that I was a priority and how the depth chart looks." He continued, "[They were] just showing me how they'll use me and how they need me there."
Ranked as the No. 3 recruit in the state of Texas and No. 17 overall, Hicks is not only the Aggies highest rated recruit, he's also the second five-star player in their 2023 class.
He will join fellow Texas native and the nation's best linebacker Anthony Hill as a leading member of the future Texas A&M defensive squad.
With the addition of Hicks, Texas A&M's 2023 recruiting class jumped from No. 24 to No. 18.
Cover photo: Collage: Screenshot/Twitter/DJ2g23