Victor Wembanyama reacts to Spurs fans and coach Popovich after first practice
San Antonio, Texas - Top NBA Draft pick Victor Wembanyama said Friday he felt good after his first practice with the San Antonio Spurs as the star player received a warm welcome that excited him for actual games.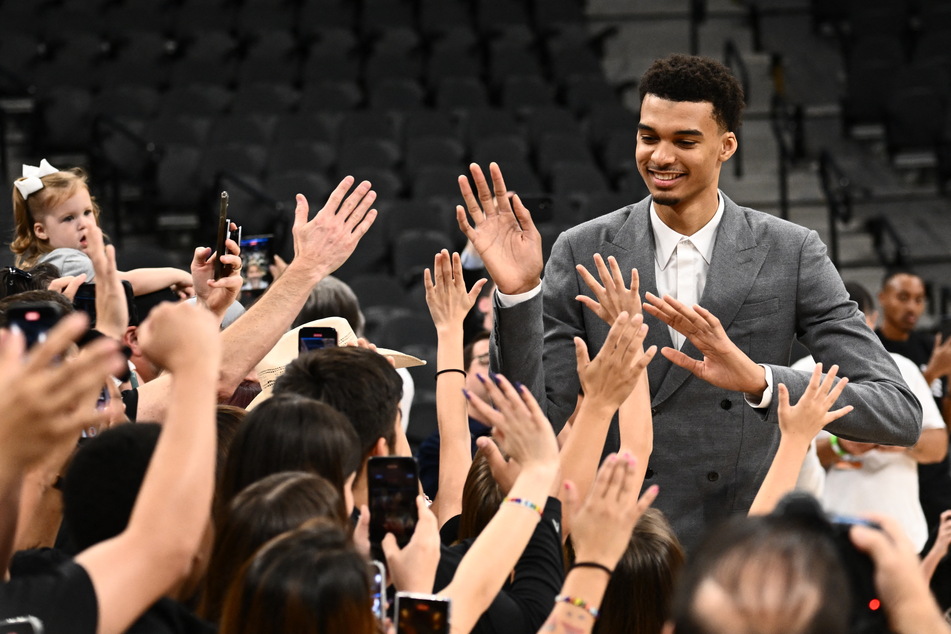 The 19-year-old Frenchman, considered the greatest NBA prospect since four-time MVP LeBron James, joined his new teammates ahead of next week's start of Summer League contests.

"Felt really good," Wembanyama told reporters after the workout. "I had a warm welcome with the guys and I just can't wait."
The 7-foot-4 center will join the Spurs in Las Vegas, where they are set to face the Charlotte Hornets next Friday and the Portland Trail Blazers on July 9.
That would send Wembanyama against second overall pick Brandon Miller of Charlotte and third selection Scoot Henderson of Portland.
Wembanyama said he expects to play one or two games in Las Vegas.
He's coming off a run to the French league finals that ended earlier this month and a decision not to play for France in the Basketball World Cup later this year.
Wembanyama said he felt even better about his selection by the Spurs after getting some time with other players on the court.
"I was told beforehand there was a good dynamic with the team on and off the court and I started to feel it already," Wembanyama said.
"It just makes me even more certain that this is a good environment."
Wembanyama impressed by coach Popovich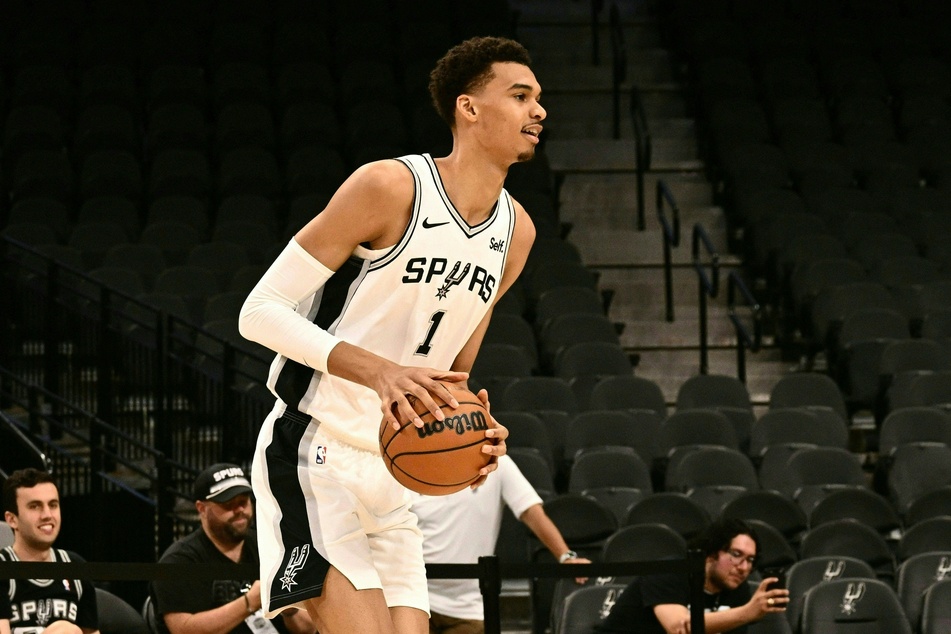 Wembanyama is just getting to know Spurs coach Gregg Popovich, the 74-year-old Hall of Fame legend who is the longest-tenured head coach in American sports after guiding the Spurs since 1996.
"I thought I would experience the yelling a bit earlier, but I haven't yet," Wembanyama said.
Popovich, a five-time NBA champion who guided US NBA stars to Tokyo Olympic gold, has mentored star big men David Robinson and Tim Duncan as well as French guard Tony Parker in their adjustments to the NBA.
"He works out more than I thought. Every morning he's there, running on the treadmill, lifting weights," Wembanyama said of Popovich.
"Other than that, he really communicates a lot with me and he doesn't want me to make – he wants to take care of me and wants me to avoid making some mistakes."
It has been a whirlwind arrival from France for the teen superstar, who was hailed in San Antonio by fans and the focus of attention for days at last week's NBA Draft in New York.
"Every day has been different ever since I stepped in the States," said Wembanyama. "I think I've spent more time with the media than on the court. I'm glad it's beginning to settle down a little bit."
Cover photo: Patrick T. FALLON / AFP