Georgia Southern basketball brings back bizarre TP tradition
Statesboro, Georgia - Georgia Southern basketball fans pulled a bizarre stunt over the weekend that sent social media into a frenzy after they flooded the court with toilet paper rolls following the Eagles' first score.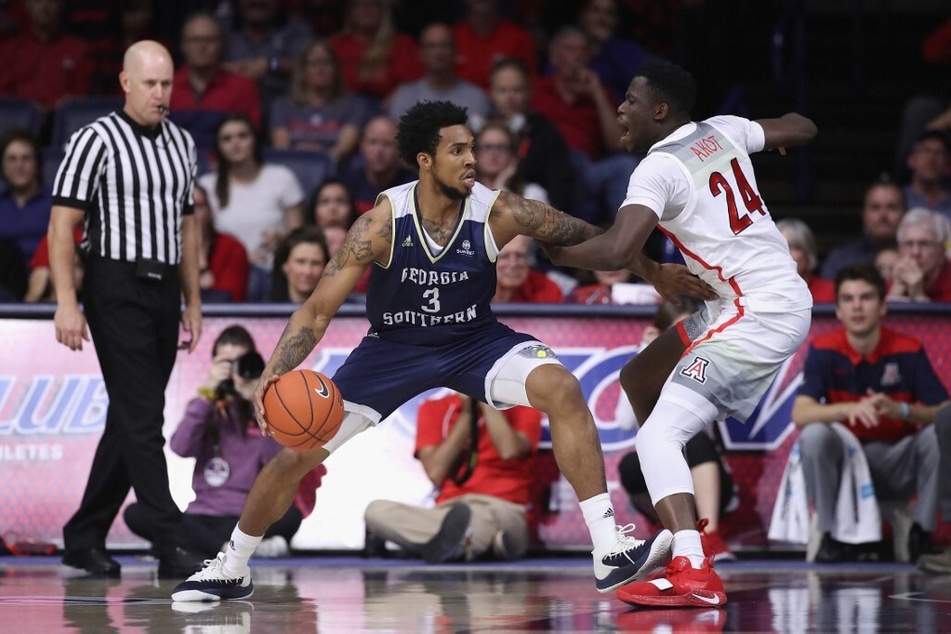 It might not have been a fun day for the janitor on duty, but it was a hilarious one to witness!
After Georgia Southern guard Tai Strickland sunk a free throw to secure the Eagles' first point of the game, fans from the stands started flooding the court with toilet paper rolls.
Referees immediately stopped the game so the on-court staff could clean up the mess, and the visiting team was understandably perplexed by the fans' stunt.
According to the Eagles basketball program, the tradition dates back to the late 1980s and the team even notified fans to bring toilet paper rolls to throw onto the court ahead of tip off.
The tradition first appeared during the 1988 game when Georgia Southern beat the University of Arkansas Little Rock 57-48.
Similarly, the tradition worked for the Eagles on Saturday, as Georgia Southern won by 21 points in their home opener.
The team's 53-32 win marked the first of the season after losing their first two games against San Jose State and Santa Clara, respectively.
Up next for the Eagles is Rice basketball on Friday at 7PM EST, followed by Houston Basketball on Saturday, and Western Michigan on Sunday.
Cover photo: Christian Petersen / GETTY IMAGES NORTH AMERICA / Getty Images via AFP