Heat end Celtics bid for NBA history as Jimmy Butler delivers
Boston, Massachusetts - Jimmy Butler backed up his bold guarantee and the Miami Heat bounced back to prevent the Boston Celtics from making NBA history.
Butler led all players with 28 points as the Heat advanced to the NBA Finals for the second time in four years with a 103-84 rout of the Celtics in Game 7 of the Eastern Conference finals on Monday night.

Miami went ahead late in the first quarter and never looked back en route to joining the 1999 New York Knicks as the only No. 8 seeds in a conference to reach the NBA Finals. The Heat will meet the Western Conference champion Nuggets with Game 1 to be held Thursday in Denver.
The Heat also denied Boston from becoming the first team in league history to win a seven-game series after losing the first three contests, as well as make Butler's claim after Game 5 that Miami would win the series a reality.
Butler crowned Eastern Conference Finals MVP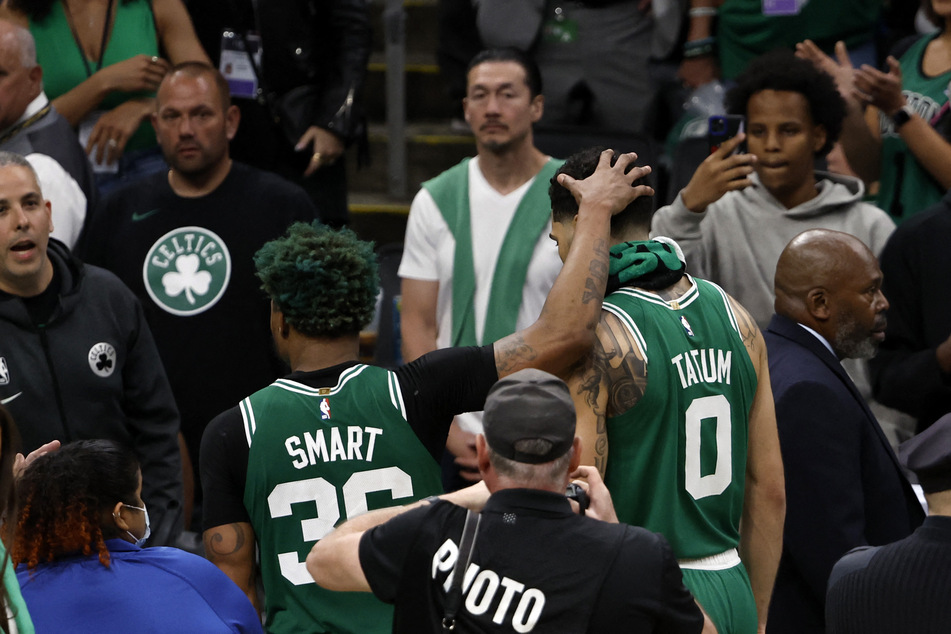 Boston had forced Monday's winner-take-all matchup with a dramatic Game 6 victory in Miami on Saturday, with Derrick White's buzzer-beating tip-in giving the Celtics a 104-103 win and extending the series.
The Celtics could never muster a comeback in Game 7, however, as Miami built a 27-15 lead early in the second quarter and took a 52-41 advantage into half-time.
Boston got the deficit to within seven late in the third quarter before Caleb Martin scored the first eight points of a 12-2 Heat run that put Miami up 83-66 with 10 minutes remaining.
Martin finished with 26 points and 10 rebounds for Miami, which went 14 of 28 from 3-point range while the Celtics shot just 21.4% from beyond the arc. Butler was named the Eastern Conference Finals MVP and received the Larry Bird Trophy, named in honor of the former Celtics great.
Jaylen Brown led Boston with 19 points but went 8 of 23 from the field, while All-Star Jayson Tatum was held to 14 points after playing through a sore ankle he injured early in the contest.
Cover photo: USA TODAY Sports via Reuters Connect