Kyrie Irving set to rejoin the Nets on part-time basis despite still being unvaccinated
New York, New York - The Brooklyn Nets have worked out a compromise with their controversial superstar Kyrie Irving, allowing him to return to the court on a part-time basis.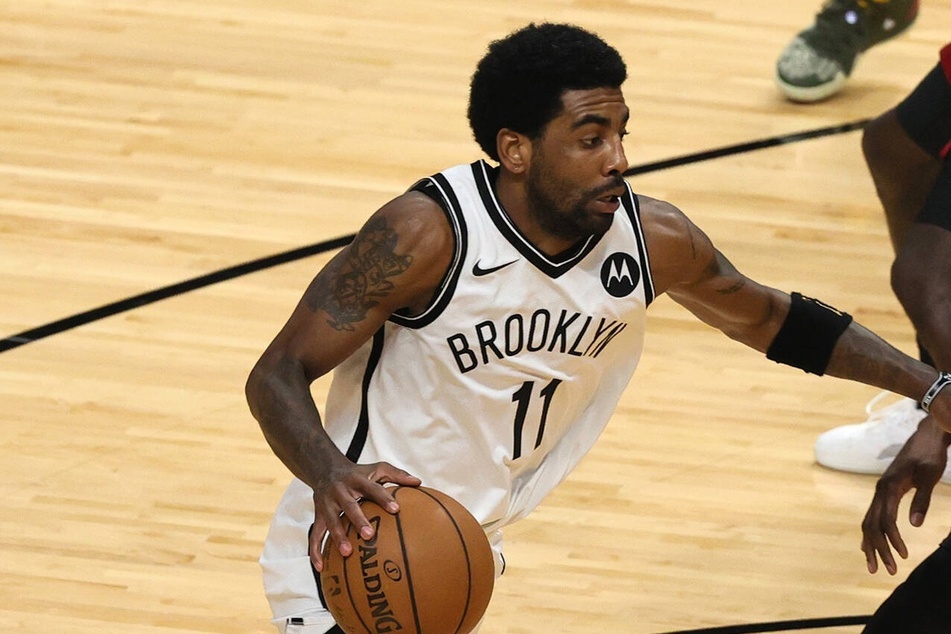 The Nets are finalizing steps to put Irving (29) back on their active roster for future games that aren't in New York City or Toronto, Canada.
The news was first reported on Friday night by ESPN's NBA insider Adrian Wojnarowski.
Irving will be allowed to play in certain road games once he is able to pass a series of Covid-19 tests and get back into shape, sources told Wojnarowski.
Back in September, New York City instituted regulations that required proof of at least one vaccine dose for indoor dining, fitness, and entertainment, including sports arenas.
Irving hasn't been vaccinated up to this point, hence his new part-time playing arrangement that doesn't include any home games played in Brooklyn.
Toronto is under similar rules for any unvaccinated people who are in the province of Ontario, but travel for unvaccinated players into Canada will be prohibited starting in January.
In mid-October, Irving was banned from the team until he was fully vaccinated, but now, even though the Nets are leading the Eastern Conference, superstar teammates Kevin Durant and James Harden have been carrying a heavier workload than first expected.
Durant played this past Thursday, but his team was missing seven players, including Harden, all out under the league's Covid-19 protocols.
The Nets hope that Irving's occasional efforts will help lighten the load going forward.
"We arrived at this decision with the full support of our players and after careful consideration of our current circumstances, including players missing games due to injuries and health and safety protocols," general manager Sean Marks said in a statement.

Brooklyn has 24 road games remaining that Irving can play in, should he remain unvaccinated going forward.
Cover photo: IMAGO/ZUMA Wire