LeBron James and Jimmy Butler lead Lakers and Heat to conference finals
Los Angeles, California - LeBron James led five players in double figures with 30 points, and the Los Angeles Lakers continued their late-season surge with a 122-101 rout of the Golden State Warriors on Friday to advance to the NBA Western Conference finals.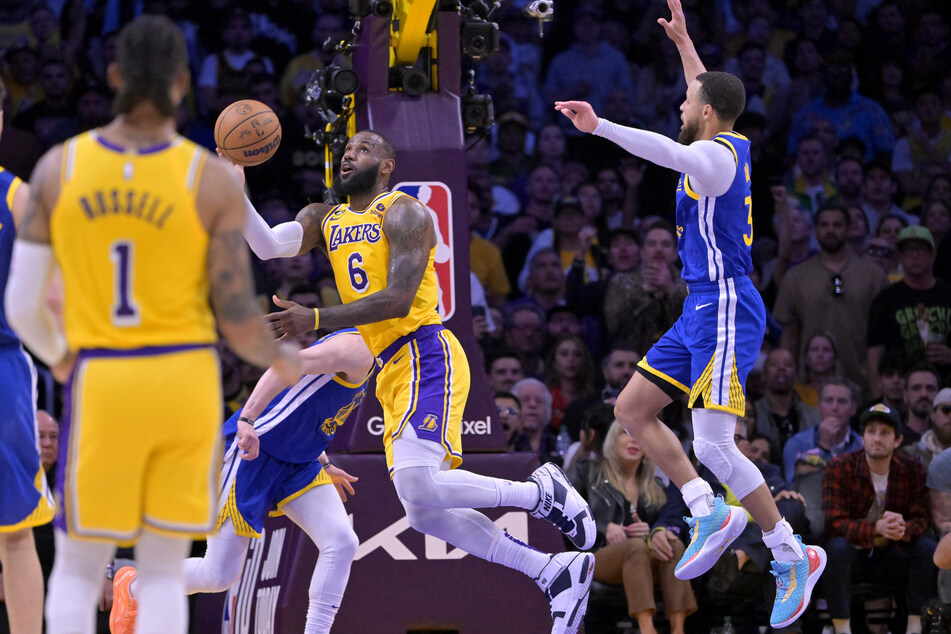 Austin Reaves scored 23 points, D'Angelo Russell added 19, and Anthony Davis showed no ill effects from a head injury in Game 5 with 17 points and 20 rebounds.

Los Angeles improved to 6-0 at home in these playoffs and is back in the West finals for the first time since beating Denver en route to the 2019-20 NBA title. The seventh-seeded Lakers will visit the top-seeded Nuggets on Tuesday.
The Lakers scored the game's first basket and never trailed, leading 56-46 at halftime. The Warriors got as close as 91-80 early in the fourth quarter before the Lakers reeled off the next 11 points to essentially put the game away.
Defending champion Golden State shot just 37.9% from the field and missed 35 of 48 from 3-point range. Stephen Curry scored 32 points on 11-of-28 shooting, while Klay Thompson struggled again with eight points on 3 of 19 from the field. The duo combined to shoot 6 of 26 from beyond the arc.
The Lakers haven't lost back-to-back games since March 17, and have won 11 of their last 12 at home.
Heat book return trip to East finals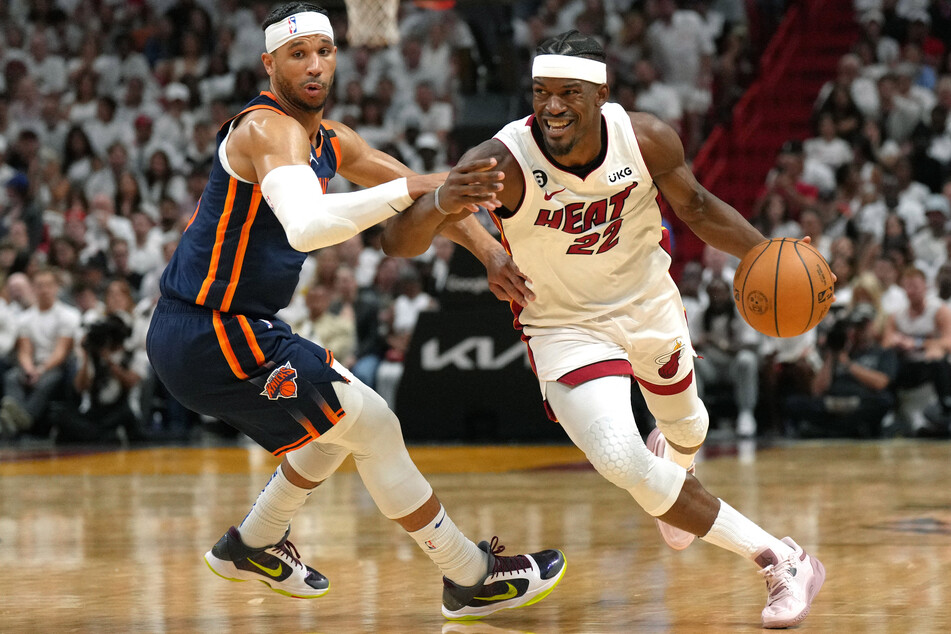 Jimmy Butler scored seven of his 24 points down the stretch, and the Miami Heat again earned a spot in the Eastern Conference finals with a 96-92 win over the New York Knicks in Game 6 on Friday.
Bam Adebayo had 23 points and nine rebounds, and Max Strus chipped in 14 points for Miami, which returns to the East finals for the third time in four years and 10th time overall.
Miami became the second No. 8 seed in NBA history to make the conference finals – joining the 1999 Knicks. The Heat will visit Boston or Philadelphia in Game 1 on Wednesday. The Celtics and 76ers play Game 7 of their series Sunday.
Jalen Brunson was stellar again for New York with 41 points on 14-of-22 shooting, including 5 of 10 from 3-point range. He sank two free throws following a flagrant foul on Gabe Vincent, and Josh Hart's layup four seconds later drew the Knicks within 92-90 with less than a minute remaining.
New York had a chance to tie after Butler missed a jumper, but Kyle Lowry picked off Brunson's pass and that led to two free throws by Butler with 14 seconds left. Strus closed the scoring with a pair from the line four seconds later.
The Knicks got little offense from Julius Randle and RJ Barrett, who combined for 26 points on 4-of-24 shooting and 1 of 10 from long range.
Cover photo: Collage: USA TODAY Sports via Reuters Connect