NBA roundup: Clippers still dominating Lakers despite LeBron's efforts, Celtics lose to Heat
Los Angeles, California - LeBron James scored 46 points but the Los Angeles Clippers continued their recent dominance over the Los Angeles Lakers with a 133-115 victory in the NBA on Tuesday.
The Clippers have now won 10 straight against the Lakers and are 36-9 in recent seasons. The win moves the Clippers up to fifth spot in the west with a 26-24 record, while the Lakers are 22-26 and 13th in the west.

Paul George top-scored for the Clippers, who made 19 three-pointers at 50% as a team, leading the way with 27 points on 11-of-20 shooting while adding nine rebounds and four assists.
Kawhi Leonard chipped in 25 points with nine rebounds, three assists, two steals, and two blocks as the Clippers found form with a third straight win, and they could receive further reinforcements soon as Luke Kennard (calf) and John Wall (abdominal strain) close in on returns.
James was exceptional for the Lakers, shooting 16-of-29 from the field with nine-of-14 triples, along with eight rebounds, seven assists, two steals, and one block.
The four-time NBA MVP's 46-point haul moves him to within 177 of tying Kareem Abdul-Jabbar's all-time scoring record at 38,387.
James appeared set for a 50-point game, scoring 15 points in the fourth quarter, before the Clippers put the game to bed on an 8-0 run and sent him to the bench for good with five minutes remaining.
Around the league: Jokić bolsters MVP credentials, Heat sneak win over Celtics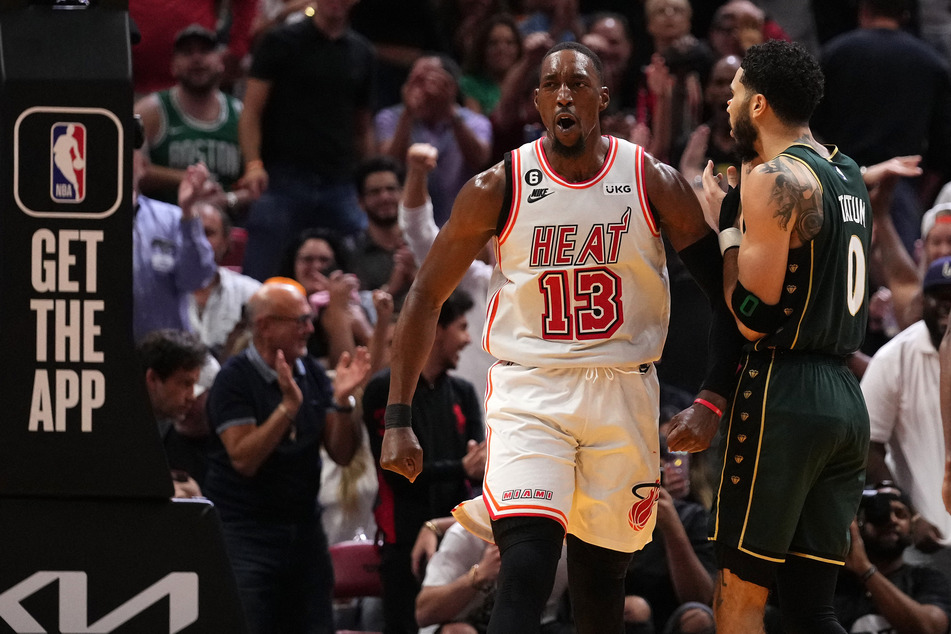 Nikola Jokić scored the game-winner with 16.2 seconds left as he recorded his 15th triple-double of the season in the Denver Nuggets' 99-98 victory over the New Orleans Pelicans.
Jokić and Jamal Murray were disconnected down the stretch before linking up for the crucial two-pointer, capping the Serbian's game with 25 points, 11 rebounds, and 10 assists, adding further weight to his claims for a third straight MVP, which would be the first occurrence since Larry Bird from 1984-86.
Murray added 25 points on 11-of-21 shooting with seven assists for Denver, while C.J. McCollum top scored for the Pels with 20 points, but he went zero-of-eight from three-point range.
Earlier, the short-handed Miami Heat fought back from 14 points down to inflict back-to-back defeats on the Boston Celtics with a 98-95 victory.
Bam Adebayo top-scored with 30 points and 15 rebounds for Miami, who were without Jimmy Butler due to a back injury. The Heat squared the game up at 87-87 in the fourth quarter on a 10-0 run, before going on to win their sixth straight game at home.
Jayson Tatum, who scored 31 points with 14 rebounds, threw a pass that was intercepted by Tyler Herro in the final minute, before Payton Pritchard missed a desperation three-point attempt at the buzzer.
Cover photo: Collage: USA TODAY Sports