NBA Roundup: Jazz beat Celtics with late block as Embiid breaks 76ers record
Salt Lake City, Utah - Walker Kessler produced a game-winning block to deny Grant Williams' after Lauri Markkanen's 27th double-double of the season as the Utah Jazz edged the Boston Celtics 118-117 on Saturday.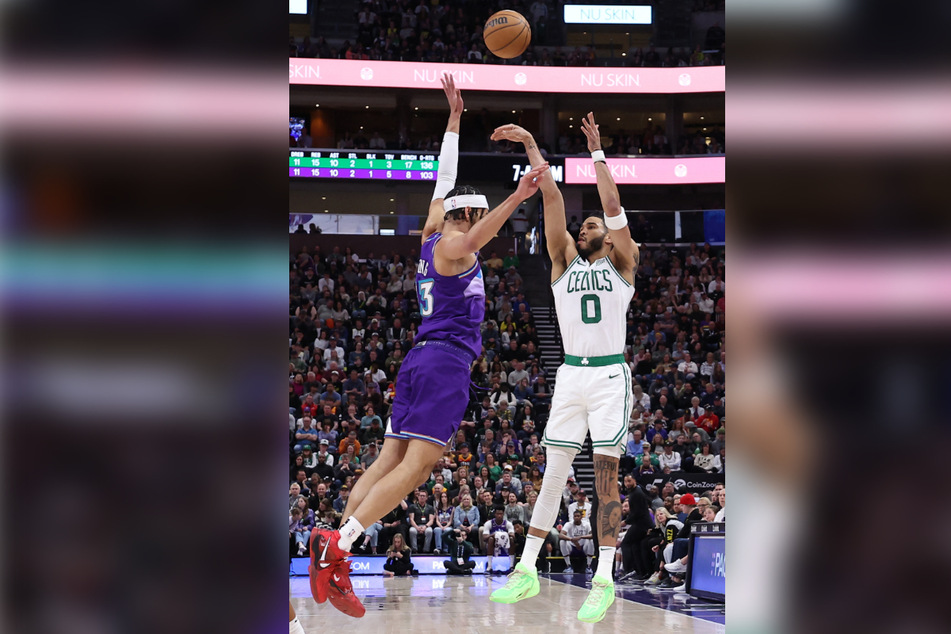 The Jazz, fighting for a playoff spot in the NBA's tight Western Conference, had re-taken the lead with 35.3 seconds remaining from Talen Horton-Tucker's lay-up before Kessler blocked Williams' game-winning two-point attempt on a drive to the basket on the buzzer.
Utah rallied back from a 19-point deficit but the Celtics went on a 14-3 run to re-claim the lead before the late drama.
All-Star Markkanen was brilliant with 28 points including four three-pointers with 10 rebounds and three assists for Utah, while Horton-Tucker added 19 points. Among Markkanen's triples was one with 1:19 to play in the fourth to cut the margin to one point at 117-116.
Williams had produced a career-high seven three-pointers in his 23-point haul, while Jayson Tatum was kept to 15 points on four-of-12 shooting with six assists in a quiet second half.
Boston guard Jaylen Brown scored a team-high 25 points, making four-of-nine from beyond the arc, with six assists.
The Celtics shot 22 three-pointers at 43.1%, but the Jazz hauled down 56-40 rebounds and scored 17-of-22 from the free-throw line.
Boston, playing their third game in four nights, clinched their playoff spot despite the defeat, by virtue of the Miami Heat's 113-99 loss to the Chicago Bulls.
Despite his cold night, Tatum (two) became the fourth Celtics' player to reach multiple 2,000-point seasons, alongside Larry Bird (four), Paul Pierce (four) and John Havlicek (two).
Philadelphia 76ers down the Indiana Pacers as the Knicks beat the Denver Nuggets and the Grizzlies trump Warriors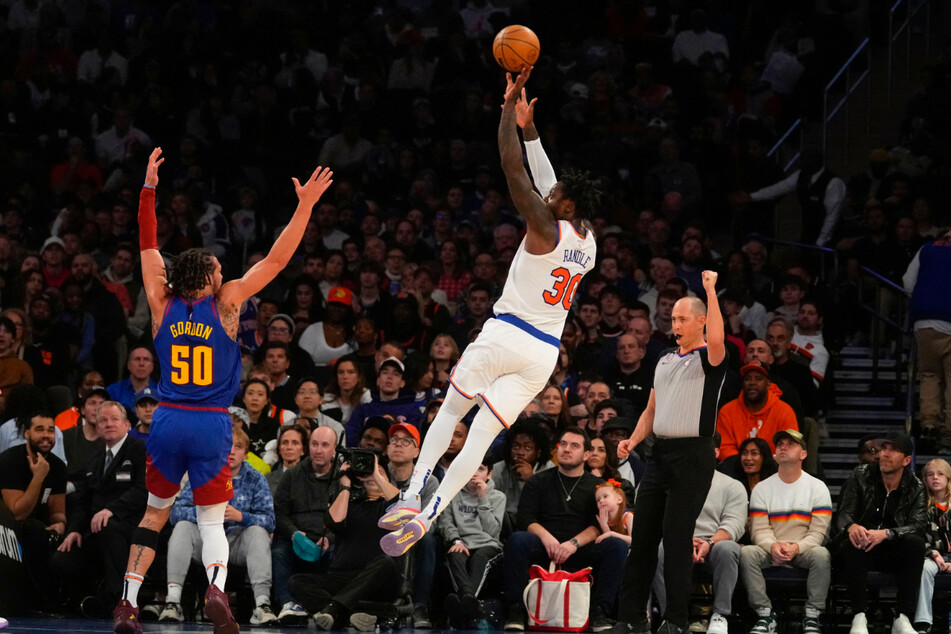 Joel Embiid became the first Philadelphia 76ers player to record nine straight 30-point games as they downed the Indiana Pacers 141-121.
Embiid scored 31 points on 10-of-15 shooting from the field along with 10-of-13 from the free-throw line, plus seven rebounds, seven assists and two blocks.
The center has averaged 36.1 points per game during his nine-game 30-point run, exceeding Allen Iverson and Wilt Chamberlain's previous joint record of eight.
Tyrese Maxey added 31 points with five triples while Tobias Harris contributed 24 points for the 76ers, who move into second in the Eastern Conference following Boston's loss.
Jalen Brunson made an impressive return from a foot injury with 24 points, including 16 in the first quarter, as the New York Knicks got past the Denver Nuggets 116-110.
The Knicks (42-30) rallied from a 13-point third-quarter deficit, with Brunson making two free throws with 43 seconds remaining, before lobbing to Mitchell Robinson to seal the win with 24 seconds left.
Nikola Jokic scored 24 points with 10 rebounds and eight assists for the Western Conference-leading Nuggets, who have lost five of their past six games to fall to a 47-24 record.
The West's second-ranked Memphis Grizzlies closed the gap on the Nuggets with a 133-119 win over the Golden State Warriors, led by Jaren Jackson Jr's 31 points, seven rebounds and four blocks.
Cover photo: Collage: USA TODAY Sports