College football: Top 10 team rankings after Week 4
New York, New York - With Week 4 of college football behind us, it's time to take another look at our top 10 team rankings, with one new entry making some real waves.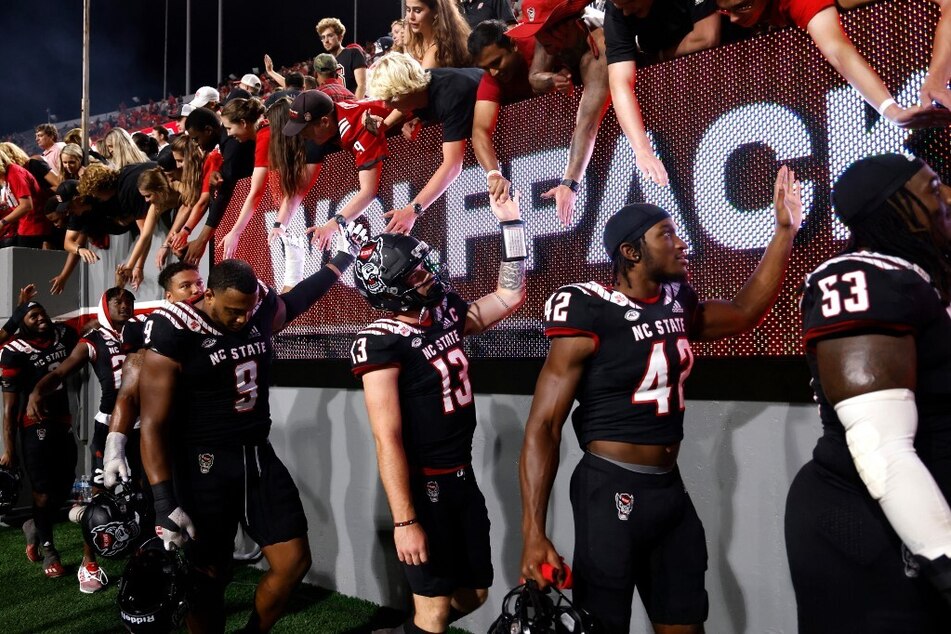 Week 4 began with the wildest game we've seen so far in the season.
Clemson was pushed to the limits against Wake Forest in a double overtime game, and though the Tigers survived the Deacon Demons in a 51-45 win, other big names weren't so lucky.
In a shocking upset, the top-ranked Oklahoma Sooners took their first lost of the season and of the Brent Venables era to his alma mater, Kansas State.
The Sooners' loss to the Wildcats made room for teams to move up in the rankings, while Arkansas' first loss of the season opened the door for new teams to crack in the top 10.
With the top five best teams remaining still in their rankings, there has been quite a shift in the latter spots of the top 10.

Here's what our team rankings looks like heading into the fifth week of the season:
1. Georgia
2. Ohio State
3. Alabama
4. Michigan
5. Clemson
6. USC (+1)
7. Kentucky (+2)
8. Oklahoma State
9. Tennessee (n)
10. NC State (n)
Week 3 spotlight: Tennessee becomes the nation's best offensive team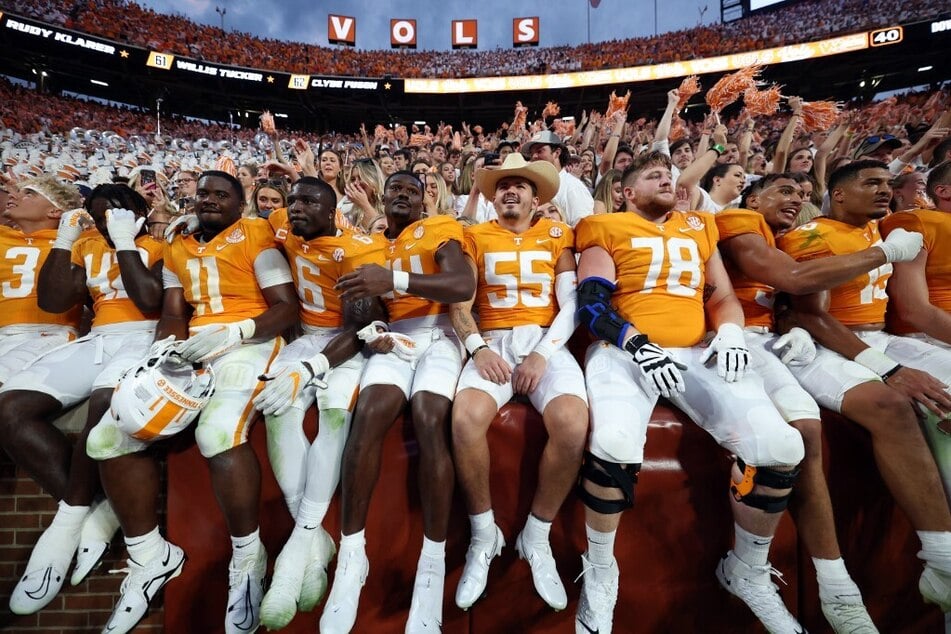 The Florida Gators had won 16 of 17 meetings against Tennessee, seemingly always finding a way to get past the Volunteers.
On Saturday, however, there was no escaping the home team's complete dominance in the second half of the game.
Despite an upper-body injury and the absence of his favorite target, Tennesse quarterback Hendon Hooker was at his very best.
Hooker defeated Florida with 22 of 28 completions for 349 yards and two touchdowns. He added 111 yards on the ground, and a touchdown to lead the Volunteers to a 38-33 victory over Florida.
For the first time since 2016, Tennessee has a starting record of 4-0, (1-0 in the SEC) now boasting the best offense in the country and overtaking Ohio State by a slim margin. The program is also currently averaging 559.2 yards per game in total offense, surpassing Ohio State's 558.8 yards.
Following the stellar offensive performance, Hooker was named the Walter Camp National Offensive Player of the Week and the Senior Bowl Player of the Week.
Tennessee will have a bye weekend during Week 5 of college football and will suit back up for action in Week 6 against LSU on Saturday, October 8 at 12:00 EDT.
Cover photo: Donald Page / GETTY IMAGES NORTH AMERICA / Getty Images via AFP