Father's Day: The most inspiring dad moments in sports
This Father's Day, TAG24 takes a look back at unforgettable moments in sports between dads and their kids.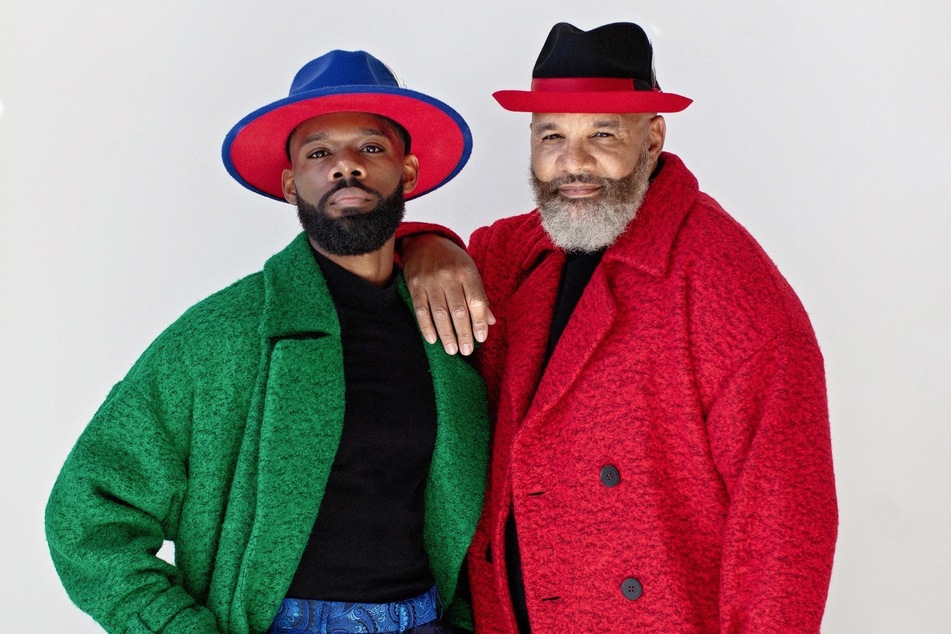 There is something uniquely special about the relationships fathers share with their children – and sometimes, the best aspects of these relationships are revealed through sports.
That's certainly something I can attest to. As a former champion gymnast, my dad, "Big Paris", would talk hours with me about a sport he grew to love by watching his son soar through rankings and skill-levels. He took me to my first gymnastics practice and cheered me on in my very last NCAA competition. He calmly comforted me while enduring a career-ending injury, and taught me lessons about dignity, pride, and respect during my 14-year-long successful career in gymnastics.
Over the years, the sports world has witnessed many such instances of loving fathers and their beloved children.
Today, we're celebrating those moments and tipping our hats both to the dads we're blessed to call our own.
Derek and Jim Redmond, 1992 Summer Olympics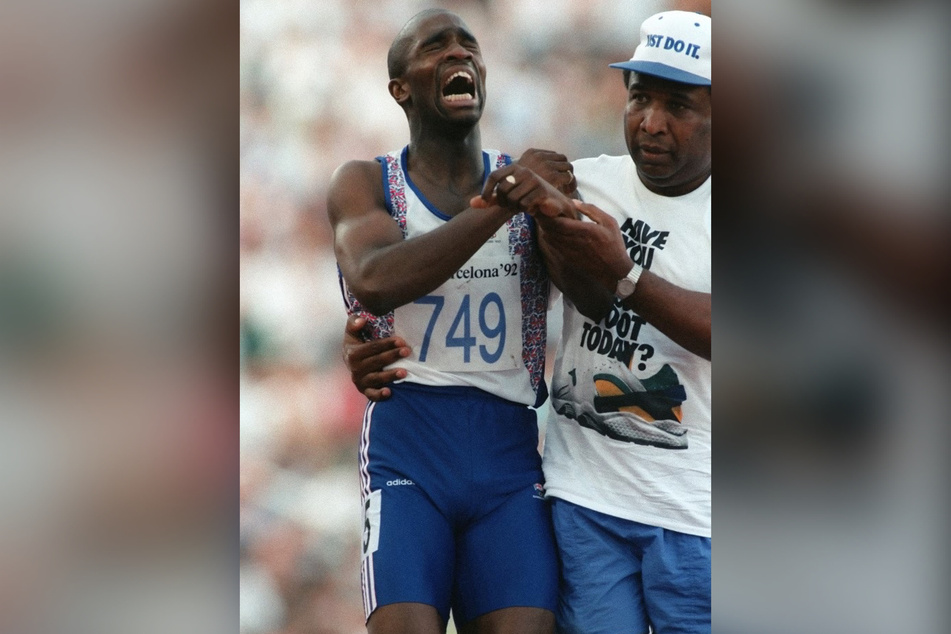 No matter how much you accomplish, how far you climb, or how long you stand alone at the very top of the world, there will always come a time when you need your parents to lean on.
For Derek Redmond, this lesson came at the most pivotal moment of his sports career: the Olympics.
Heading into the 1992 Games in Barcelona, Redmond was the reigning 4x400 relay world champion and looking to repeat the same success.

However, after storming off the blocks in his 400-meter semifinal, Redmond tore his hamstring on the back straight with the entire world watching.
Derek's father, Jim, witnessed his son's agony from the stands, and decided to do what only a father could do. He pushed through the spectators in the stands, fought to get past security, and sprinted to the track to help his son.
Derek struggled through the pain all the way to the finish line, unable to hold back tears, while his father stood tall and reminded the world that whenever you fall, no matter how hard, your parents are there to pick you back up.
Instead of receiving medical attention, Derek crossed the finish line with the help of his dad by his side.
Griffey Sr. and Griffey Jr, 1990 Seattle Marineres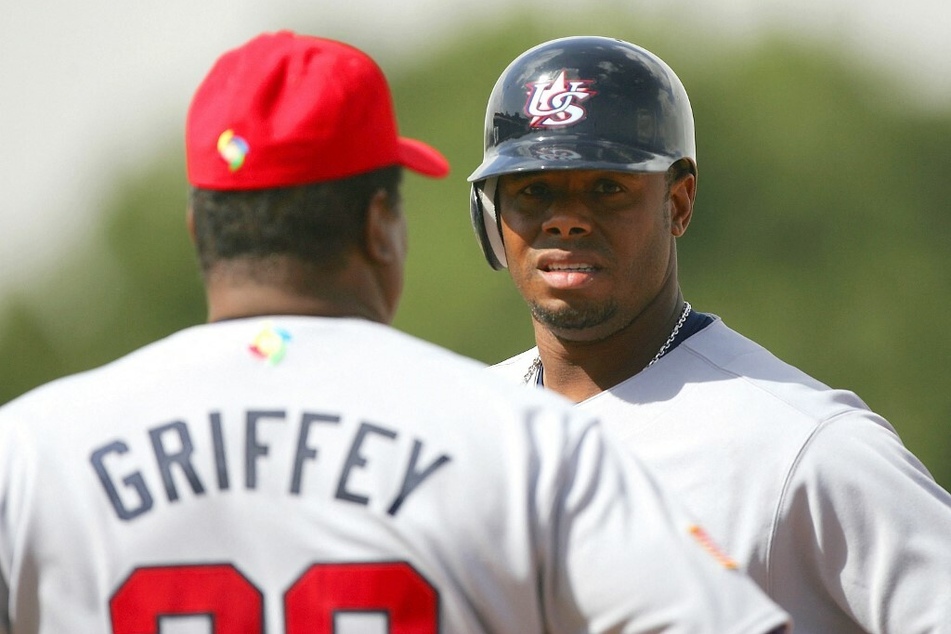 Every little boy grows up wanting to be just like their father. They want to dress like dad, go to work like dad, drink coffee in the morning like dad – you get the picture.
So, when your dad happens to be a professional MLB player, he becomes an even bigger hero.
Ken Griffey Jr. didn't just want to go to work like his father, Ken Griffey Sr., but he wanted to hit home runs like him too.
The duo made history as the first father-son pair to play for the same team – the Seattle Mariners – at the same time.
Still, the Griffeys didn't stop making history there. On September 14, 1990, Griffey Sr. and Griffey Jr. hit back-to-back home runs during a game against the California Angels, a unique feat in the MLB.
Like father, like son.
Rick and Dick Hoyt, marathons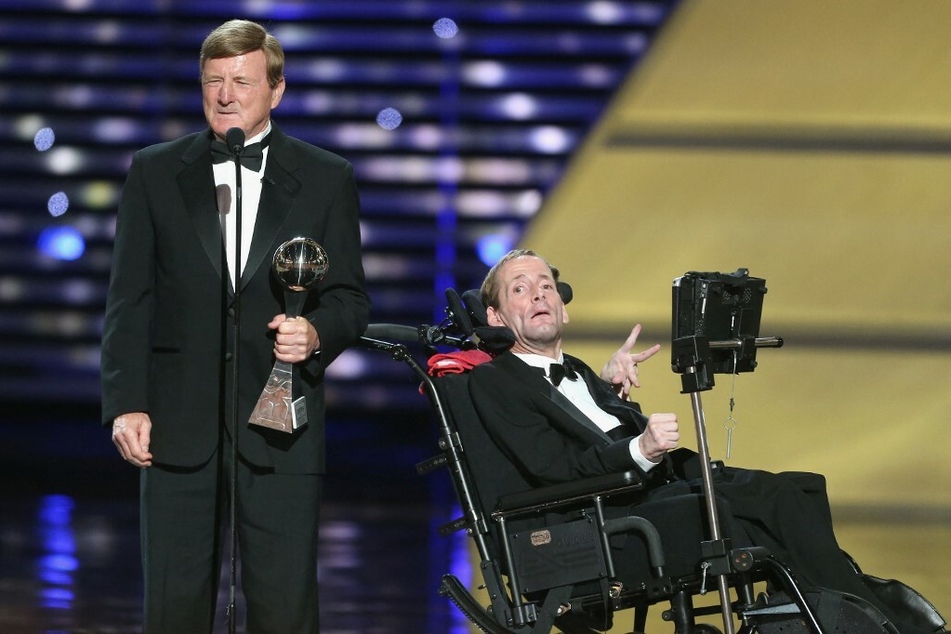 One of the greatest ways a father can show his love is by never giving up on his children and there has been no better example of this in the history of sports than "Team Hoyt."
As a result of oxygen deprivation, Rick Hoyt was diagnosed as a quadriplegic with cerebral palsy. Told that Rick had no chance of recovery, his parents were advised by doctors to institutionalize him, as he would be as lively as a "vegetable." Rick's parents refused. Instead, they brought him home determined to give him normal childhood experiences.
At age 12, when Rick told his father Dick that he wanted to participate in a 5-mile benefit run for a Lacrosse player who had been paralyzed, his father responded by pushing his son through the race, eventually forming a team that would go on to complete over 1000 races including 32 Boston marathons, 257 triathlons, duathlons, and Ironman competitions.
The story of Team Hoyt is a story of hope, determination, and the power of faith. It shows that when sports and family work in conjunction, miracles can happen.
The Hoyts ran their last Boston Marathon together in 2014. In 2021, Dick passed away at age 80.
Dick and Rick Hoyt were honored with a bronze statue near the starting line of the Boston Marathon. "Yes You Can!" the plaque next to the statue reads.

Michael Jordan - Father's Day Championships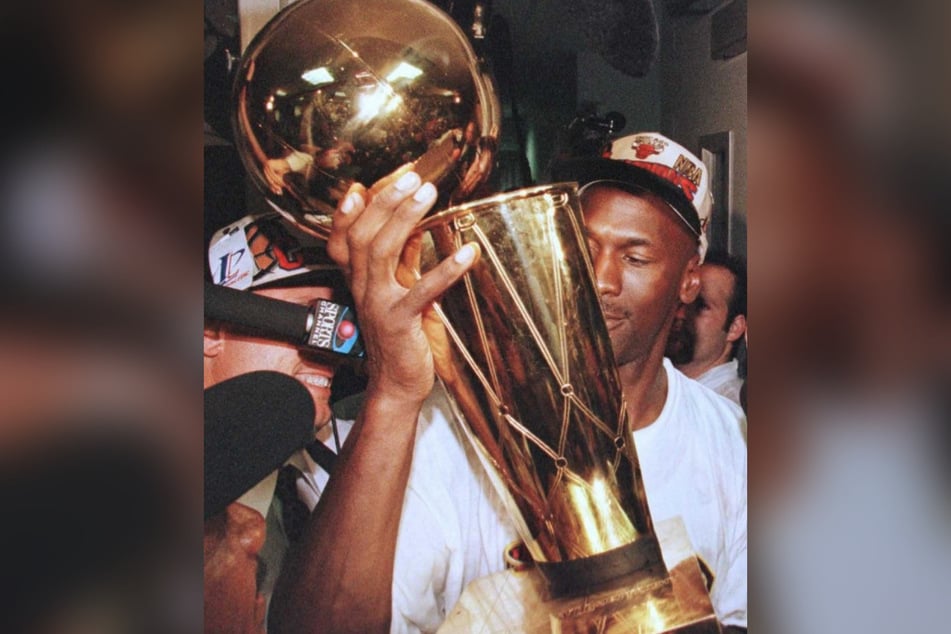 When Michael Jordan lost his father in 1993 he left the game of basketball behind shortly after to pursue a career in baseball – a dream he shared with James Jordan Sr.
After that short-lived experiment, the basketball legend returned to the Chicago Bulls prior to the 1995-96 season and was able to elevate his team to new heights.
The season culminated with Jordan and the Bulls winning their fourth NBA title, downing the Seattle SuperSonics in six games.
The sixth game of the series with the SuperSonics happened to fall on Father's Day, which was clearly an emotional occasion.
After the buzzer rang out and the confetti rained down, Jordan collapsed, overcome with emotion. Instead of celebrating with his team, Jordan sobbed uncontrollably on the floor. His ability to prevail and play with a sense of purpose guided the Jordan legacy and gave us all a sense of how deep the relationship ran with his father.
That 1996 championship is now referred to as the "Father's Day Title".
Looking back at sports history paints the complete picture of how special dads are to their children. Long may it continue!
Cover photo: COLLAGE: Rob Carr / Maddie Meyer / Pascal PAVANI / AFP