Five-star safety Derek Williams gives the Texas Longhorns a huge boost
Austin, Texas - For the first time since the 2018 class, the Texas Longhorns received a commitment from a five-star safety – the no. 3 player, Derek Williams!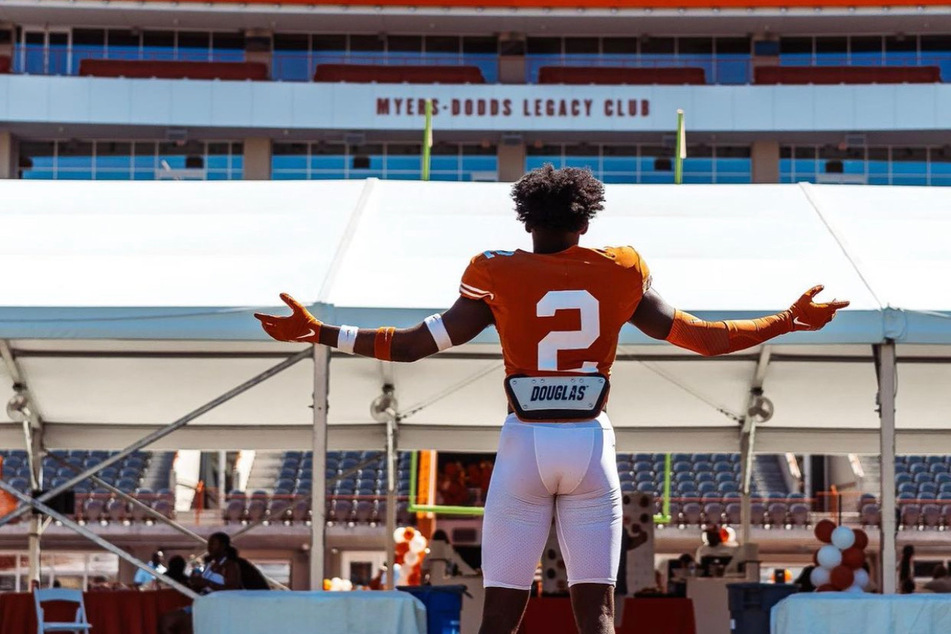 Less than a week after landing the top QB recruit Arch Manning, Texas has officially hooked another five-star prospect from the Class of 2023.
Derek Williams, the No. 3-ranked safety in the nation, took to twitter to announce his commitment to the Texas Longhorns on Monday night, a decision that came after his official visit this weekend in Austin.
Williams is the seventh player to sign up to the program since Manning's announcement last Thursday. The star safety turned down 17 offers including, Alabama, LSU, Michigan, Notre Dame, and Oklahoma.
"Texas been recruiting me hard since last year. The coaching staff has been on me and they think this 2023 class can have a great season. With Arch, committed, and they made it easy for me to make my decision," Williams said in a post he shared on Instagram.
Williams, who hails from Westgate High School of Louisiana, recorded 145 tackles last season en route to being named Outstanding Defensive Player of the Year in Class 4A by the Louisiana Sports Writer's Association.
His pledge to the Longhorns gives the program 15 commitments from the 2023 recruiting class, which means it now ranks no. 3 nationally.
Cover photo: Collage: Screenshot / Instagram / lockupd2._