College football: Top 10 player rankings after week 2
New York, New York - Entering only the third week of college football, the battle for the best player in the nation has been rocking between Ohio State and Alabama like a seesaw on a playground.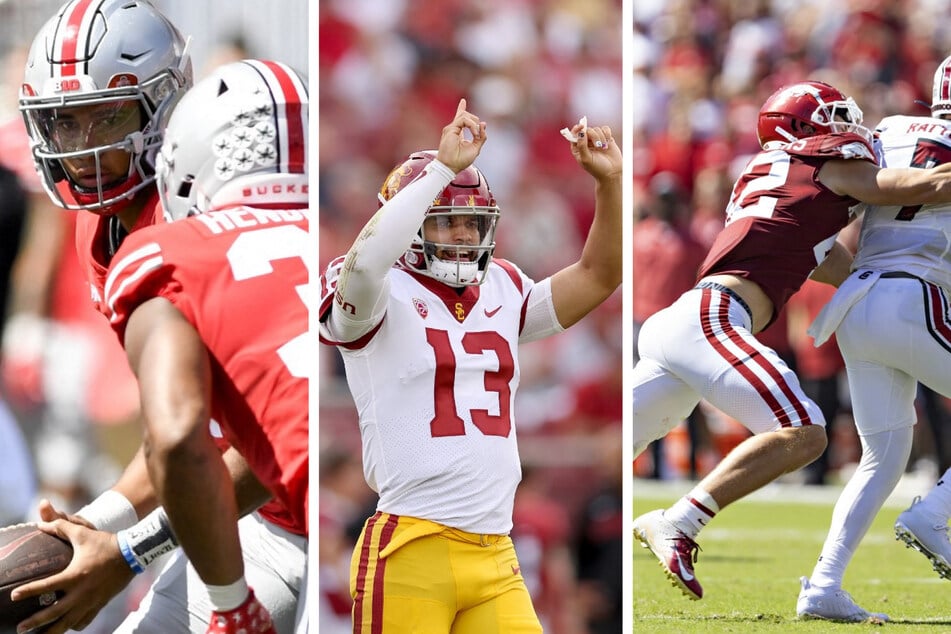 Returning as the country's best player this week is none other than Buckeye CJ Stroud.
Leading Ohio State into a 45-12 victory against Arkansas State on Saturday, Stroud hit 16 of 24 passes for 351 yards and four touchdowns to dethrone Alabama's Bryce Young and reclaim his title as the nation's best.
Joining the offensive dominance was fellow Buckeye receiver Marvin Harrison Jr., who earned the Big Ten's Co-Offensive Player of the Week honors after putting up seven catches for 184 yards and three touchdowns.
Harrison became only the second player in program history to garner three touchdowns in multiple games, joining the great Joey Galloway.
While the reigning Heisman winner Young struggled offensively with 27 for 39 passes for 213 yards and a single passing touchdown, USC's Caleb Williams shined on the field in his Pac-12 debut.
The USC quarterback went 20 of 27 for 341 yards and four touchdowns in the 41-28 win over Stanford.
Williams on-field connection to receiver Jordan Addison, the reigning Biletnikoff Award winner, gave the Trojans two scores before the first quarter was even over. Addison finished with 172 receiving yards on seven catches and two touchdowns.
With the players from the sunny West Coast jumping up the rankings and new faces joining the country's best, here's what our team rankings look like heading into the third week of the season:
1. CJ Stroud – QB, Ohio State (+1)
2. Bryce Young – QB, Alabama (-1)
3. Caleb Williams – QB, USC (+6)
4. Marvin Harrison Jr. – WR, Ohio State
5. Jordan Addison – WR, USC (+5)
6. TreVeyon Henderson – RB, Ohio State (+1)
7. Bijan Robinson – RB, Texas (-3)
8. Stetson Bennett – QB, Georgia
9. Drew Sanders – LB, Arkansas
10. Sam Hartman – QB, Wake Forest
Week 2 spotlight: Arkansas Drew Sanders tackles his way to national honors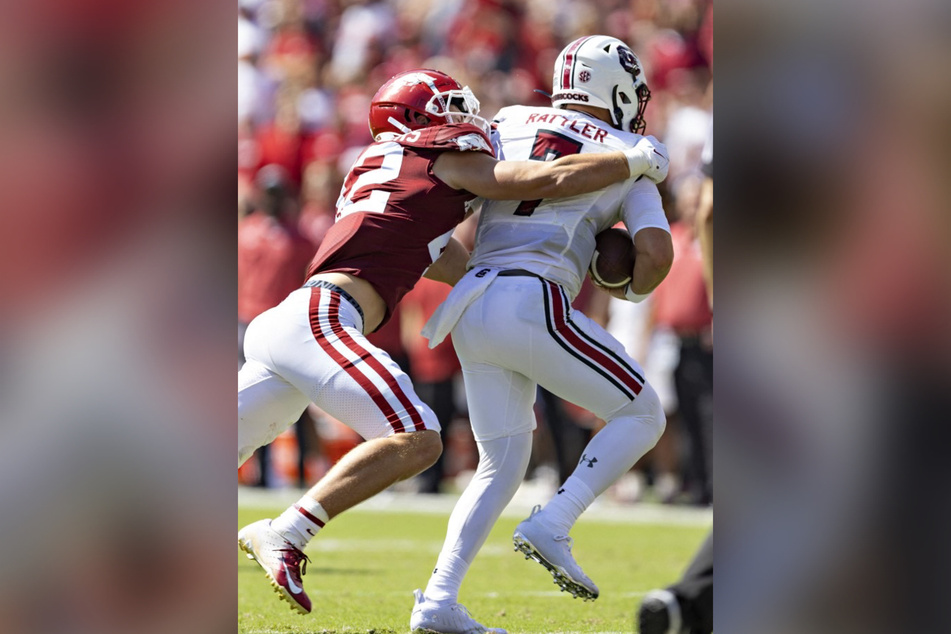 A newcomer to the Razorbacks program, linebacker Drew Sanders was a dynamic two-way player for Alabama last season. He focused on defense when he arrived to the program known for developing elite pass-rushers.
After two seasons only holding minor roles for the Crimson Tide, Sanders decided to transfer to Arkansas this offseason, and ever since, he has put together top debut performances.
On Saturday, Sanders flat-out dominated the Gamecocks.
Collecting a team-high of 11 stops, Sanders posted three tackles for loss with two sacks, forced two fumbles, broke up a pass, and added a hurry.
Following his stellar performance, the junior was received two national honors on Monday, the Walter Camp National FBS Defensive Player of the Week and Bednarik Award Player of the Week, as well as earning SEC conference honors as the Co-Defensive Player of the Week.
Sanders will take the field this Saturday in a home game against Missouri State at 7:00 PM EST.
Cover photo: Collage: Gaelen Morse / EZRA SHAW / Wesley Hitt / GETTY IMAGES NORTH AMERICA / Getty Images via AFP