College football: The best offense, defense, and upsets so far
As college football barrels past the season's halfway point, here's a look at the year's best offensive team, defensive team, and upsets so far.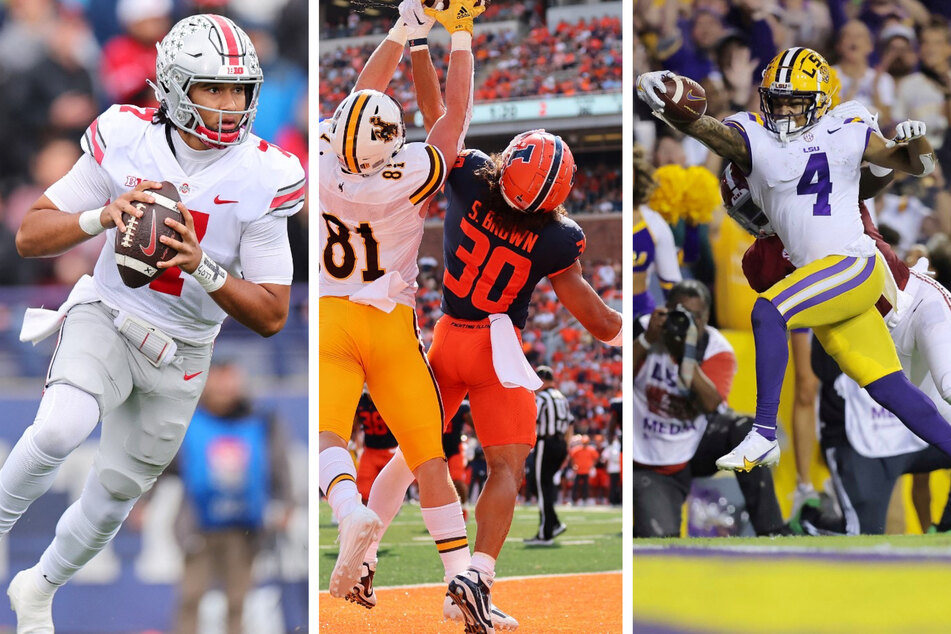 This college football season has been one for the books. As mid-season is upon us, we've seen game blowouts and shocking upsets. Now, it's time to honor them.

Each week, teams have delivered some of the greatest performances ever witnessed on the collegiate level, while their players have consistently achieved record-breaking performances.
From the Fighting Irish to the LSU Tigers, here are TAG24's picks for the season's best of the best as we inch closer to the playoffs.
Best offensive teams: Ohio State and Tennessee
Since the beginning of the season, both Ohio State and Tennessee have dominated the college football world when it comes to offense.
While other teams have excelled later in the season on this side of the ball, the Buckeyes and the Volunteers have consistently led as the top offensive teams – even going back and forth between one another as the nation's best.
Currently, Ohio State leads total scoring offense, averaging 45.8 points per game, while the Volunteers lead the nation in total offense.
Best defensive team: Illinois Fighting Illini
The Fighting Illini may not get as much national media attention as heavy-hitting programs like Georgia. Nonetheless, their defensive squad leads the nation as one of the best.
Coached by defensive coordinator Ryan Walters, Illinois leads the nation in a number of categories including scoring defense, total defense, touchdowns allowed, passing efficiency defense, and more.
The Fighting Illini defense has propelled their team to control the Big Ten-West division race. Illinois is projected to play in the Big Ten Conference championships, hoping to win their first title since 2001.
Biggest upsets: Tennessee and LSU upset Alabama
When Notre Dame lost to unranked Marshall football during Week 2 of the season, every football fan around the country's jaw dropped!
Still, it was the Alabama Crimson Tide who completely took fans by storm when they lost to Tennessee during Week 7 and LSU during Week 10 of the season, leaving fans completely baffled as to what will happen during the College Football Playoffs (CFP).
Since the CFP era was introduced in 2014, Alabama has earned the most national championship titles (3) and saw the most playoff appearances (7).
For the first time since 2019, the Crimson Tide, led by the reigning Heisman Trophy winner Bryce Young, are out of playoff contention.
Next up for college football, the CFP committee will release their second of six playoff rankings on Tuesday night. The new rankings are projected to see a huge shift after No. 1 Tennessee fell to No. 3 Georgia over the weekend.
Cover photo: Collage: MICHAEL REAVES / GETTY IMAGES NORTH AMERICA / GETTY IMAGES VIA AFP