College football: Week 6 features a historic win and conference domination
New York, New York - Week 6 of the college football showed why the SEC remains the dominant conference, with the most teams undefeated and ranked in the top 25 so far.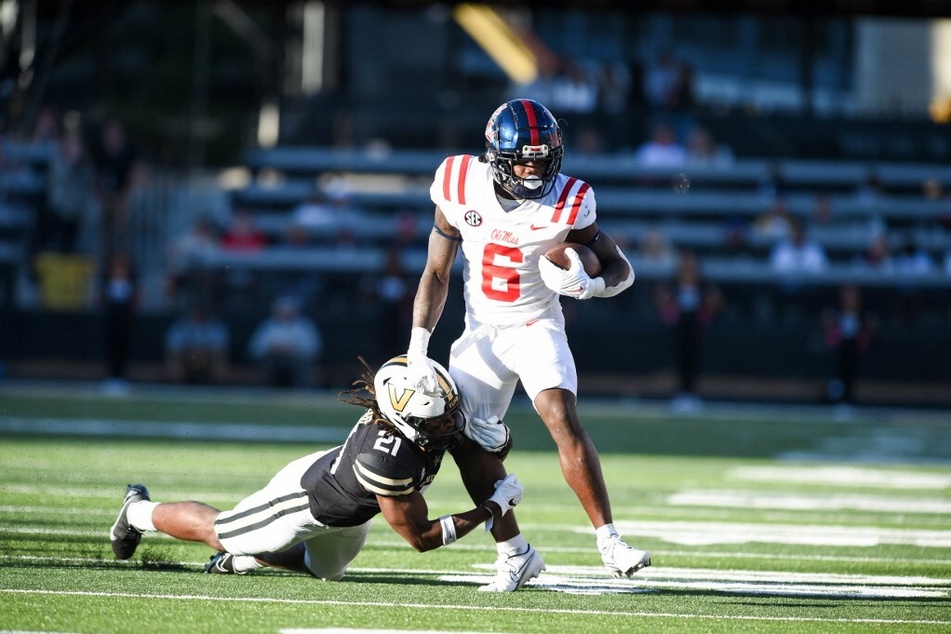 This week, Ohio State demolished Michigan State, making a strong case for the title of best team in the nation.
The Buckeyes' 49-20 win pushed them up to the No. 2 spot in the playoff ranking, surpassing Alabama.
Overall, it was a reminder that the SEC is still the power broker in college football, with Alabama, Georgia, Ole Miss, and Tennessee now accounting for more than a quarter of the remaining undefeated teams this season.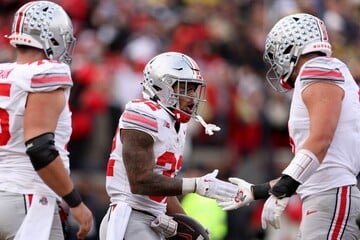 Georgia blew pass Auburn 52-28, and has now gone three straight games – and 117 consecutive throws – without a touchdown pass. Vanderbilt took an early lead against Ole Miss, but the Rebels soon turned on the afterburners and soared to a huge win. The Rebels are 6-0 heading into their Noon date with Auburn on Saturday.
Tennessee, like the other top teams in the nation, remains undefeated, annihilating LSU 40-13 for the Volunteers' first win in Baton Rouge since 2005.
But it wasn't all about the Big Ten and the SEC in Week 6. The Big 12 arguably made the loudest noise in college football with the Red River Showdown between Texas and Oklahoma.
Texas dominates the Red River Showdown against Oklahoma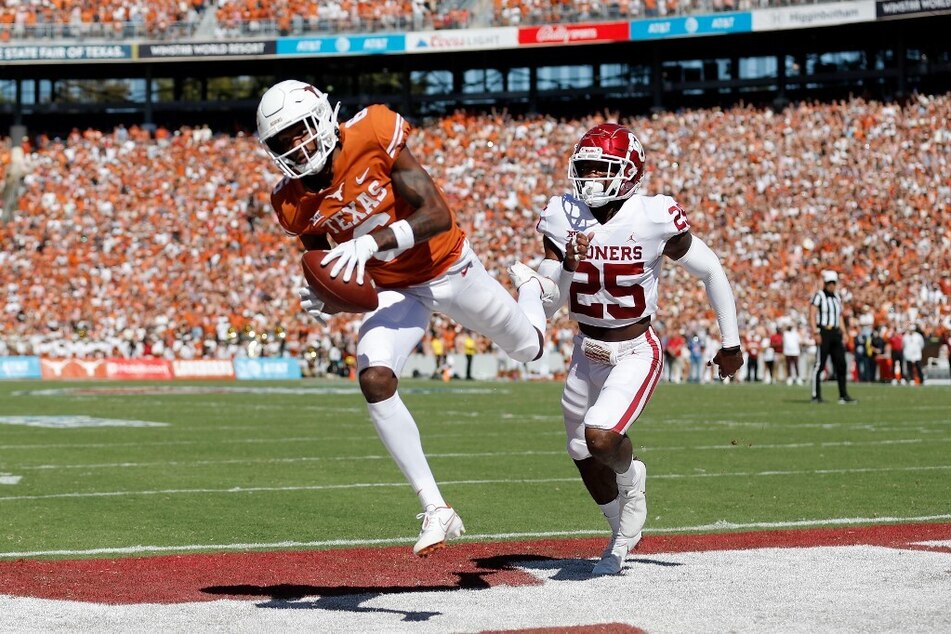 In the history of this rivalry, it's usually the Sooners who score big in Dallas.
On three different occasions, Oklahoma has put up 60 points or more against Texas since 2000.
But on Saturday, it was all Longhorns who utterly embarrassed the Sooners on the field for an astonishing 49-0 win.
This is the most points Texas has ever scored in the series and the largest margin of victory over Oklahoma. The previous high was 33 points, accomplished in 1941 and 2005.
Longhorns quarterback Quinn Ewers, who has not played a game since being injured against Alabama in Week 2, returned to the field with a big performance, passing for 289 yards and four touchdowns.
The Sooners, who started with three straight wins, have now lost the same number in a row – a first since 1998 – giving up 40-plus points each time.
And it's not getting any easier for Oklahoma. They will suit up against top-ranked Kansas on Saturday at noon EDT.
Cover photo: Tim Warner / GETTY IMAGES NORTH AMERICA / Getty Images via AFP