Colorado Football serves "On My Momma" drama and major shade ahead of state showdown
Boulder, Colorado - Like the hit song On My Momma says, Deion Sanders' football team looks fly and oh so good!
University of Colorado's "Coach Prime" Sanders is no stranger to making waves with his trash talk, but this week, he might have just clapped back with his biggest gesture yet.

On Thursday, Colorado State coach Jay Norvell had the internet buzzing after taking shots at Sanders for wearing a hat and sunglasses when speaking to reporters.
Now, Coach Prime appears to be firing shots back at Norvell in "Prime time" fashion ahead of the schools' in state showdown on Saturday.
On Friday, Sanders gifted his entire roster with a pair of his sunglasses from his new line with Blenders.
"You look good, you look fly. On my momma on my HOOD!" Sanders told his team in a clip on IG, as they finished his sentence.
Sanders also told his team that Coach Norvell's remarks will help his business, as his line of Prime sunglasses are gearing for a major release with Blenders later this month.
Sports world reacts to Deion Sanders' clapback against Coach Jay Norvell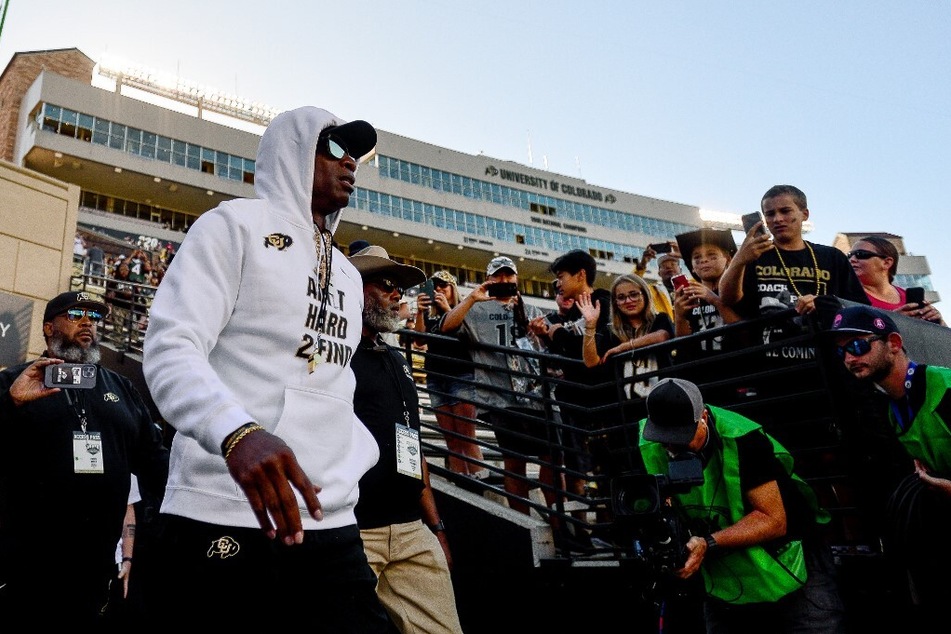 Coach Deion Sanders also said he took Coach Norvell's statement personally, and fans are excited to see him use the snarky remarks as fuel for the big rivalry showdown on Saturday.
The spat between the Colorado coaches is definitely on everyone's radar!
"I'm so invested in this drama," former NFL cheerleader Whitney Dillon commented.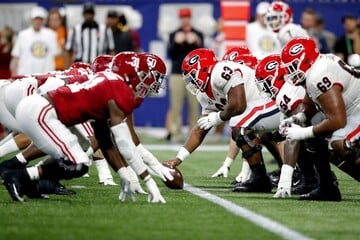 "Don't poke the bear (or should we say buff?)," Dicks Sporting Goods commented on Sanders' Instagram.
"It's on like popcorn," NBA hooper Joe Johnson said.
"Ok…love how you just showed those boys how to turn that negative comment into a business opportunity. Now let me grab my @blenders," celebrity trainer Jeannette Jenkins added.
"We petty and I love it. SKOBUFFS. Don't poke the bear!" one fan wrote.
Deion Sanders and Colorado will tipoff against Colorado State on Saturday at 10 PM ET, airing on ESPN.
Cover photo: Collage: DUSTIN BRADFORD & MATTHEW STOCKMAN / GETTY IMAGES NORTH AMERICA / GETTY IMAGES VIA AFP