Ohio State football's Treveyon Henderson is back with bad news for competitors!
Columbus, Ohio - Ohio State football running back Treveyon Henderson is back on the field, and he's set to deliver some bad news for his Big Ten competition in 2023!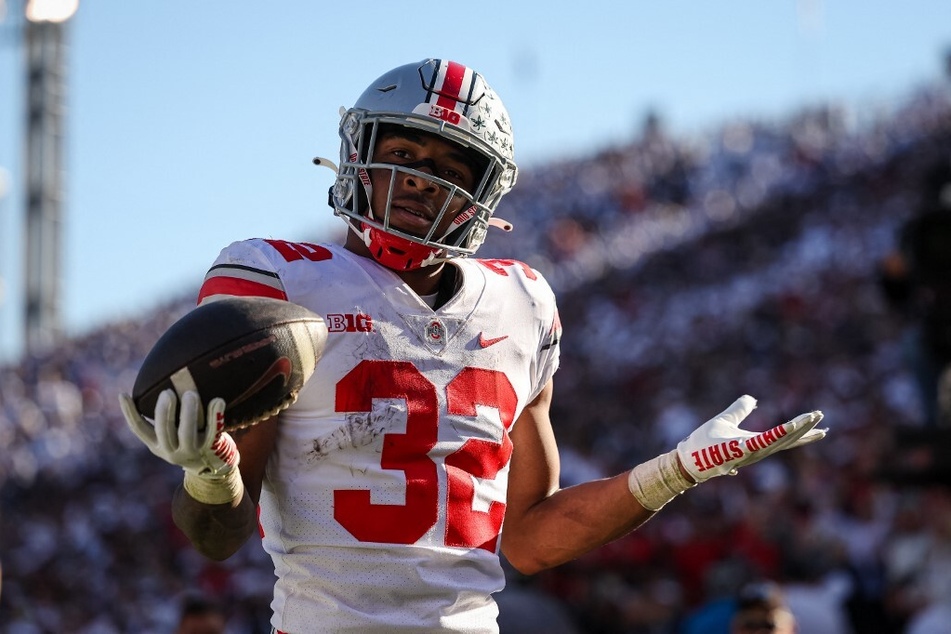 When Henderson appeared on the field as a freshman, the Virginia native was destined to become the next big star for the Buckeyes.
Unfortunately, a fractured foot derailed his sophomore campaign in Columbus.
Henderson went from rushing for 1,248 yards and 15 touchdowns as a freshman to rushing 571 yards and six touchdowns as a sophomore.
Turning a page on the past, the Buckeye is now back on the field for spring training and is already feeling better.
"I feel great. I feel like I'm back to myself," Henderson told reporters on Wednesday, revealing that he even believes he could play in a game right now.
"I feel like I'm 100 percent," he said. "I'm running full speed, I'm back to cutting, so I'm feeling great now."
The third-year rusher had never battled such a serious injury before, which he said made the setback all the more difficult to deal with.
"I just thank my teammates for keeping me uplifted, for keeping my spirits high," Henderson said.
Treveyon Henderson sets goal to return to elite playing status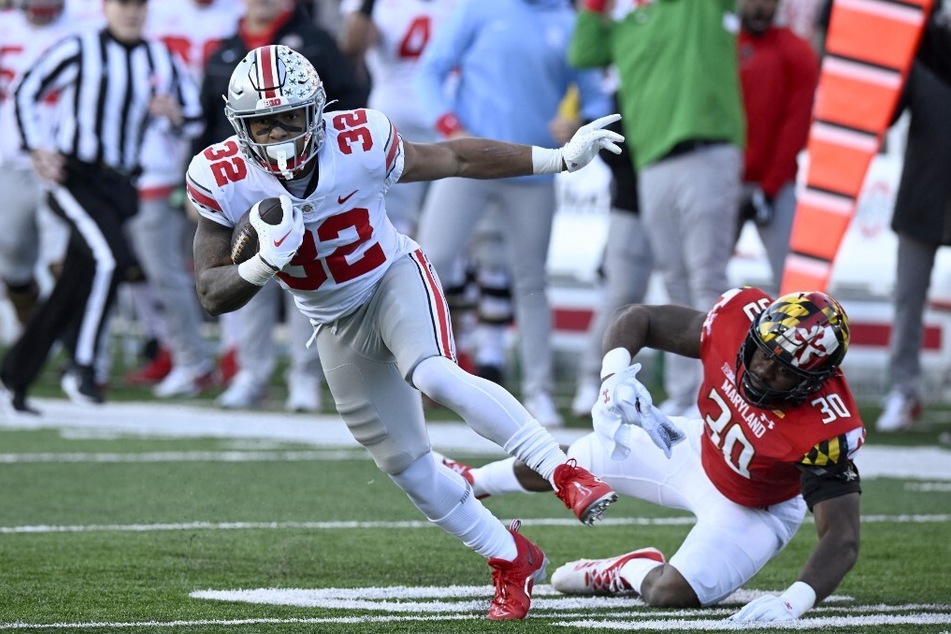 While Henderson's play-making action was missed by fans last year, Buckeye Nation knows that once he is back at full strength with the team, he can still be the game-changing player he's known to be.
"I got a lot of expectations for myself. I hold myself to a high standard, and I definitely didn't play up to that standard, my standard, last year," Henderson said.
As for his goals for this year, the college athlete is focused on making it back to full form.
"I just want to play up to my standard again. I feel like I'm back to myself, and I'm ready," he said. "I'm ready. Whenever the coaches and the trainers let me free, I'm gonna do whatever I can."
Henderson is set to compete against Chip Tatum, Dallan Hayden, Miyan Williams, and Evan Pryor for the top running back position this season.
Cover photo: Collage: SCOTT TAETSCH & GREG FIUME / GETTY IMAGES NORTH AMERICA / GETTY IMAGES VIA AFP