Will Notre Dame football return to national relevance with head coach Marcus Freeman?
South Bend, Indiana - Third time might just be a charm for head coach Marcus Freeman as he prepares for a new season at Notre Dame football.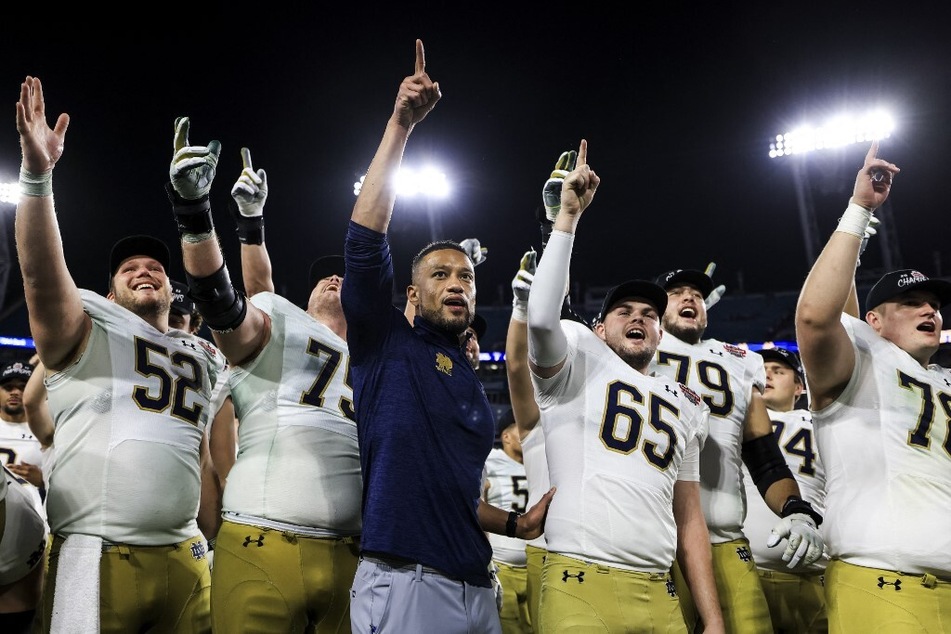 For one, the 2023 Notre Dame football team is stacked with veterans.
The Fighting Irish have 18 starters from their New Year's Gator Bowl-winning team returning, plus the experience of previous starting cornerback Cam Hart, who returned to health during the spring offseason.

Freeman also has a solid group of transfers joining Notre Dame, including quarterback Sam Hartman (Wake Forest), defensive lineman Javontae Jean-Baptiste (Ohio State), safety Thomas Harper (Oregon State), and wide receiver Kaleb Smith (Virginia Tech).
Fans are also thrilled at a potential return of the days of speed and power, with memories of Raghib Ramadian "Rocket" Ismail and Jerome Bettis being sparked.
Aside from the Fighting Irish's returning stars, Freeman will have a duo of running backs who will mark a new milestone in Notre Dame's football program.
Historic making rushers Logan Diggs and Audric Estimé return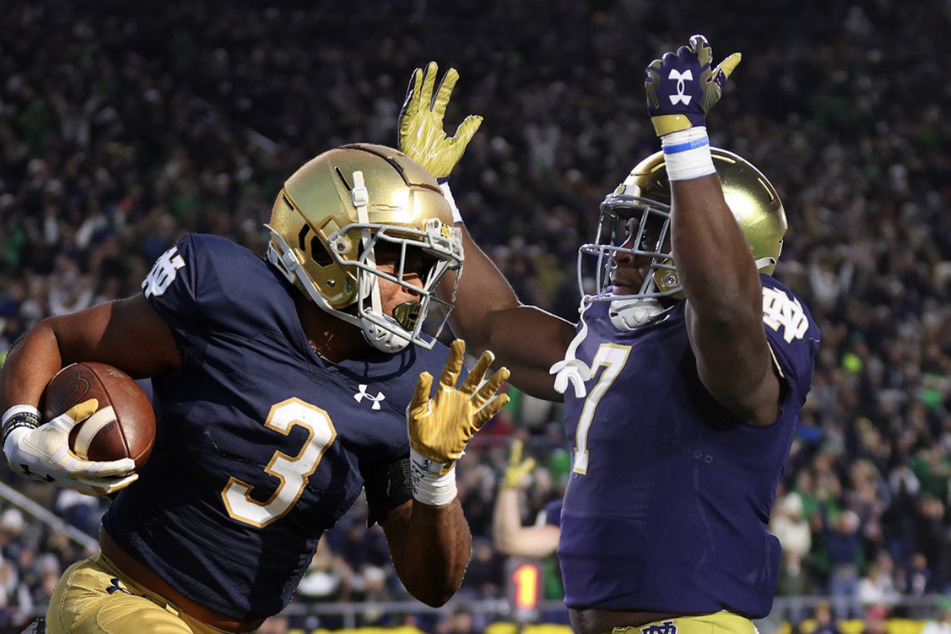 For the first time in Notre Dame history, the football team will return two running backs who rushed for 800 yards or more in the prior season: Logan Diggs and Audric Estimé.
While Diggs and Estimé rarely play simultaneously on the field, having them on the same roster is a hugely beneficial dynamic.
"When one of us is not needed, we both understand that," Diggs said about Estimé. "It's not personal. It's going to be a long season. It's going to be a real long season, so we love having each other, pushing each other to compete to be better."
Last season, while battling injury, Diggs compiled 822 rushing yards on the ground for 165 carries and four touchdowns.
As for Estimé, the junior played on all 13 games for Notre Dame posting 920 rushing yards on 156 carries and 11 touchdowns.
The powerful pair is projected to once again be the team's leading rushers on the ground, with the potential to make more history for the program in rushing!
Notre Dame football is currently preparing for their annual Blue-Gold Game on April 22 at Notre Dame Stadium.
Cover photo: James Gilbert / GETTY IMAGES NORTH AMERICA / Getty Images via AFP