Patrick Mahomes leads Kansas City Chiefs to 2023 Super Bowl LVII victory
Glendale, Arizona - The Kansas City Chiefs narrowly defeated the Philadelphia Eagles 38-35 to secure their third NFL Super Bowl title in franchise history!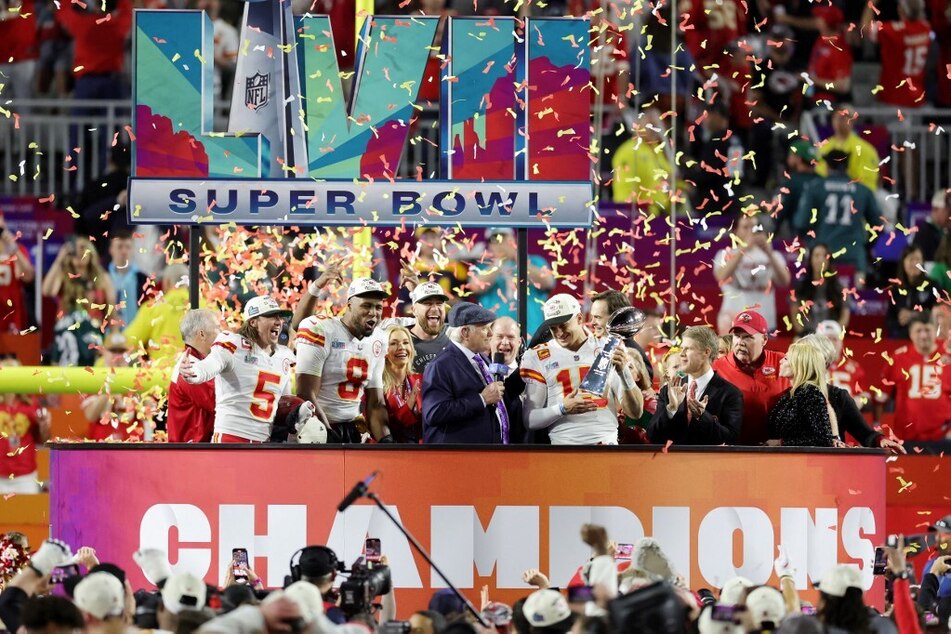 Super Bowl LVII lived up to all the pre-game hype!
Closing a 10-point deficit following the Rihanna concert – we mean, halftime show – the Chiefs and the Eagles were locked in a tight battle, trading blows in what turned out to be a four-quarter, game-winning showdown.
Quarterbacks Patrick Mahomes and Jalen Hurts delivered epic moments all night, with Hurts scoring three rushing touchdowns and a two-point conversion that tied the game with five minutes remaining.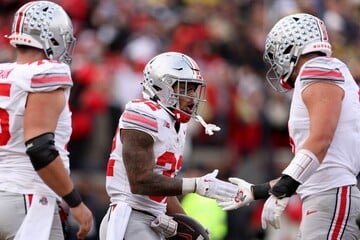 Scoring a massive 20 points, Hurts tied the Patriots' James White for the most points scored by a single player in a Super Bowl. He also set a new record for the most rushing yards by a quarterback in a Super Bowl game.
As for the two-time Super Bowl champion Mahomes, the Chiefs passer battled through a high-ankle sprain to make pivotal game-changing, game-winning plays!
The 27-year-old finished the big night completing 21 of 27 passes for 182 yards and three touchdowns. Mahomes' night on the field was highlighted by his final-quarter 12-play, 66-yard drive that resulted in a game-winning field goal.
Patrick Mahomes becomes first Black quarterback to win two Super Bowl championships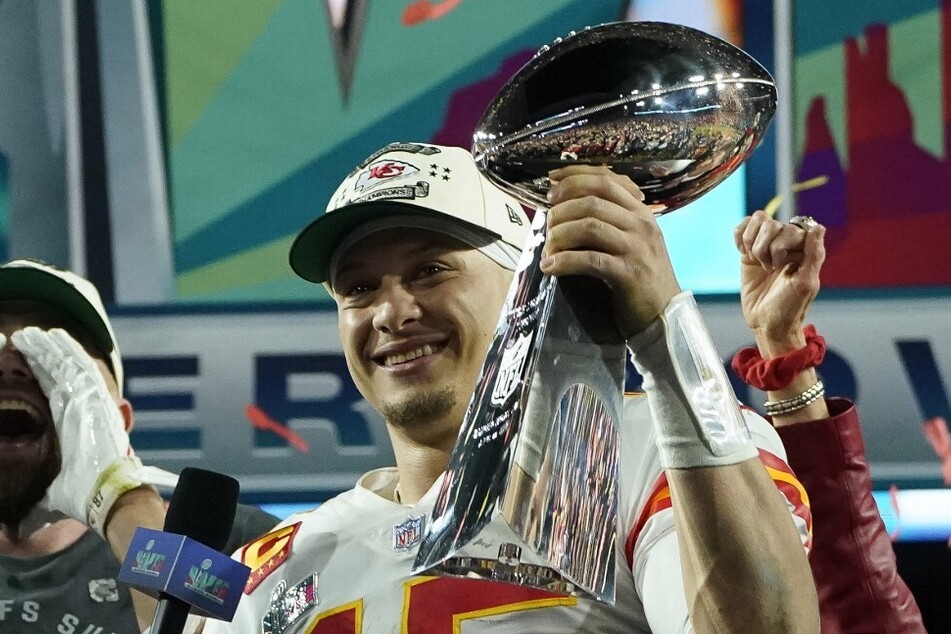 This year's Super Bowl championship made history as the first time two Black quarterbacks started against each other, and Mahomes' winning performance added to the history books!
Honored as the championship's MVP on Sunday, Mahomes became the first Black quarterback two win multiple Super Bowls and Super Bowl MVP titles and the first quarterback since 1999 to win the Super Bowl title and league MVP in the same season.
The Texas Tech football product also became just the third player to win his second NFL MVP award before age 28 and the youngest quarterback in NFL history to start in three Super Bowl games.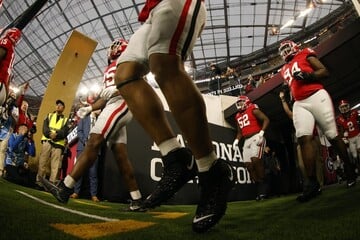 "He's the MVP. The MVP," Chiefs coach Andy Reid said in a postgame, on-field interview. "That's all that needs to be said."
"I told you all this week there's nothing that'll keep me off this football field," Mahomes reflected during the championship ceremony. "I just want to shout out to my teammates. We challenged each other. It took everybody to win this football game. We're Super Bowl champs, baby let's go!"
As the Kansas City Chiefs celebrate yet another Super Bowl championship, quarterback Mahomes revealed that he will revel in the big win with a trip to the happiest place on earth, Disneyland.
Cover photo: CARMEN MANDATO / GETTY IMAGES NORTH AMERICA / GETTY IMAGES VIA AFP