Super Bowl LVII: Mahomes v. Hurts is a historic showdown in more ways than one
Glendale, Arizona - For the first time in the history of the NFL, two Black quarterbacks will face off in the Super Bowl, with Jalen Hurts of the Philadelphia Eagles and Patrick Mahomes of the Kansas City Chiefs going head-to-head in the league's title game.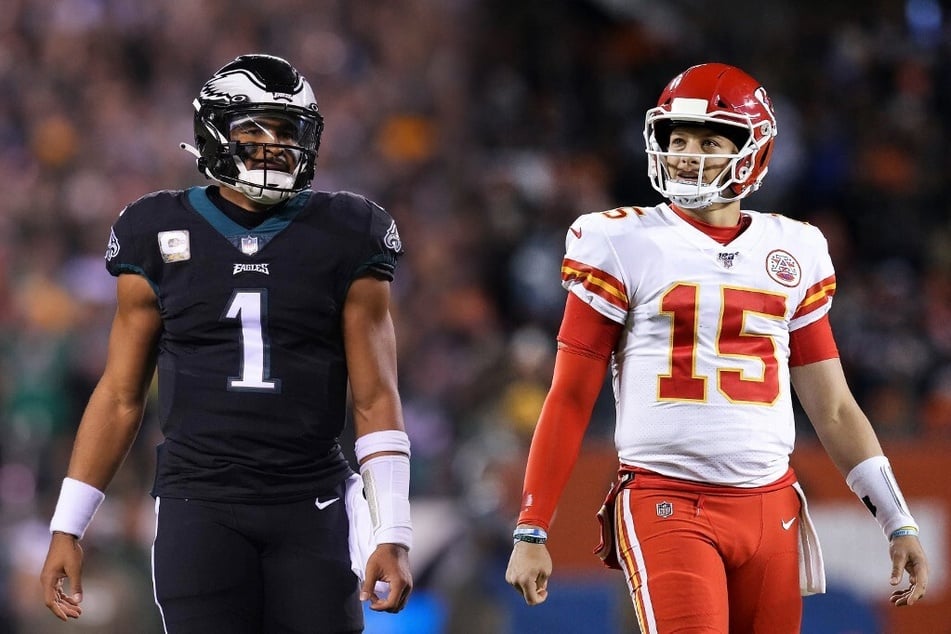 The timing of this unique event couldn't be any more perfect, with the unprecedented showdown taking place on Black History Month.
"To be a part of such a historic event, historic moment, it's special it's special!" Hurts said. "It's been so many quarterbacks before me that has laid the foundation for me to have this opportunity."
Mahomes also focused on the connection between past and present.
"I think about it a lot," he said.
"The quarterbacks that came before me – Shack Harris, Doug Williams – that laid the foundation for me to be in this position. It goes across all sports. If you think about Jackie Robinson and the people who broke the color barrier in baseball, I wouldn't be standing here today if it wasn't for them."
Jalen Hurts or Patrick Mahomes will make even more history
On Sunday, Mahomes will aim to become the first Black quarterback to win multiple Super Bowl titles.
Meanwhile, Philadelphia's Hurts hopes to become the franchise's first Black Super Bowl winning quarterback and joining Doug Williams, Russell Wilson, and his opponent on Sunday as the only Black passers to win the championship.
Coming hot on the heels of Tom Brady's (definitive) retirement, the big event will also highlight the new generation of NFL stars, as the game will be the youngest matchup ever between two starting quarterbacks: the 27-year-old Mahomes and 24-year-old Hurts.
Super Bowl LVII, featuring the Philadelphia Eagles and the Kansas City Chiefs, is set for 6:30 PM EST on Sunday.
Cover photo: Getty Images / Getty Images North America / Getty Images via AFP