The 49ers unleashed their top-ranked defensive beast Nick Bosa on the Rams
San Francisco, California - In one of the most anticipated early season matchups, the San Francisco 49ers unleashed their defensive beasts against Los Angeles and they devoured the Rams for a late Monday Night snack.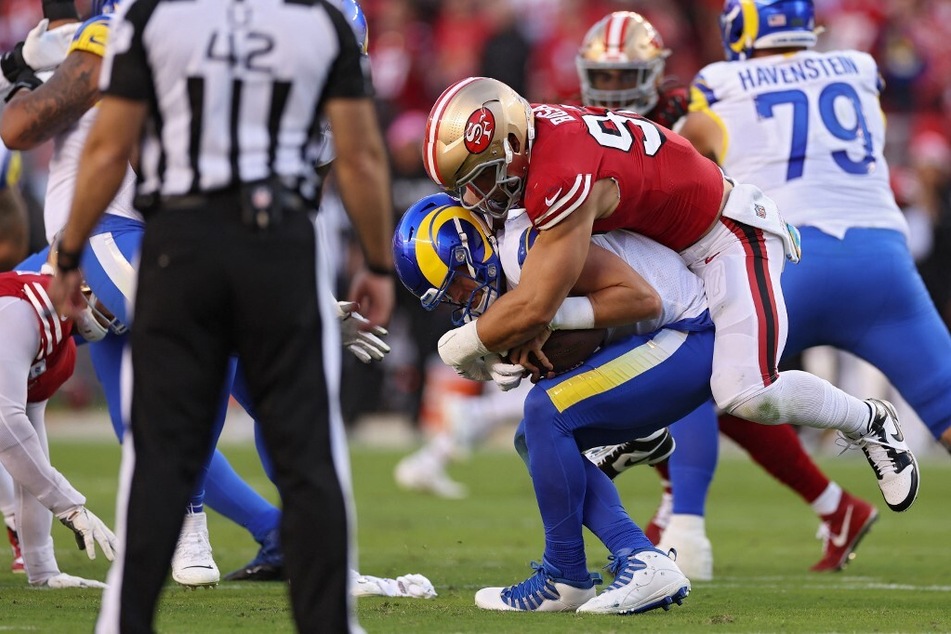 If NFL defensive squads could win championships, the 49ers would be lifting Lombardi trophy right now.
Following their 24-9 victory over the Los Angeles Rams, San Francisco made a strong statement with a straight regular-season victory.
It's only the fourth time since 2019 that the Rams have been held to single-digit points finishing a game, San Francisco being responsible for two of the four times. On Monday, it was all thanks to the 49ers incredible defense squad that has been every football coach's dream.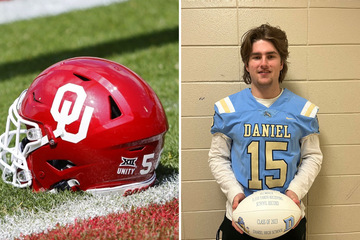 Under coordinator DeMeco Ryans, San Francisco capitalized off the weakened Rams offensive line by building defensive pressure with a variety of attacks led by Nick Bosa, who is credited with 14 pressures alone and two of the seven sacks by the team.
Ryans' defense reduced the Los Angeles offense to zero touchdowns, allowing only 257 total offensive yards, keeping them out of the end zone entirely.
What is the 49ers' secret defensive sauce?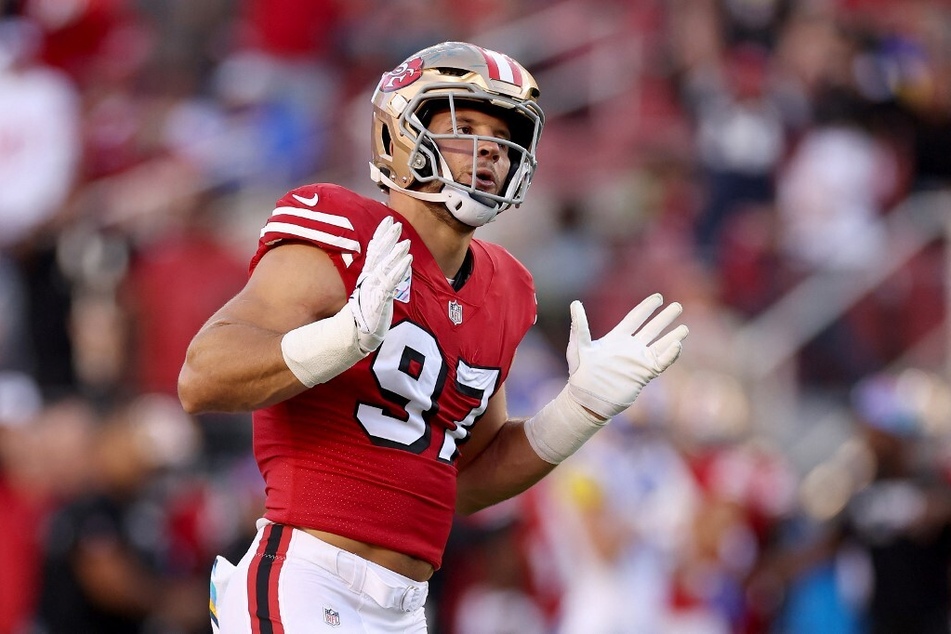 While the recipe for the 49ers defense's excellence might remain a secret, the main ingredient is obvious: Nick Bosa.
After last season's shocking All-Pro snub, it appears the 2019 Defensive Rookie of the Year took the shade personally, as he has come right out of the gates this season.
Following Monday's West Coast smackdown, Bosa is now the sack leader in the NFL with six and one of only three players to post at least one sack in each of the first four games this season.
The Ohio State product also leads the entire NFL with 30 overall pressures. The next closest is Dallas Cowboy Micah Parsons, with 22.
Playing the best football of his career so far, the 24-year-old still hasn't reached his physical potential. He's got just two seasons under his belt professionally.
If Bosa continues to play as projected, the young player can tackle his way to a Super Bowl and possible championship win.
Cover photo: EZRA SHAW / GETTY IMAGES NORTH AMERICA / GETTY IMAGES VIA AFP