San Francisco 49ers shut down Los Angeles Rams as linebacker tackles protestor mid-field
San Francisco, California - The San Francisco 49ers kept the Los Angeles Rams from scoring a single touchdown as they secured a convincing 24-9 home win on Monday night, as a protestor ramped things up on the field with pink smoke and a hard hit.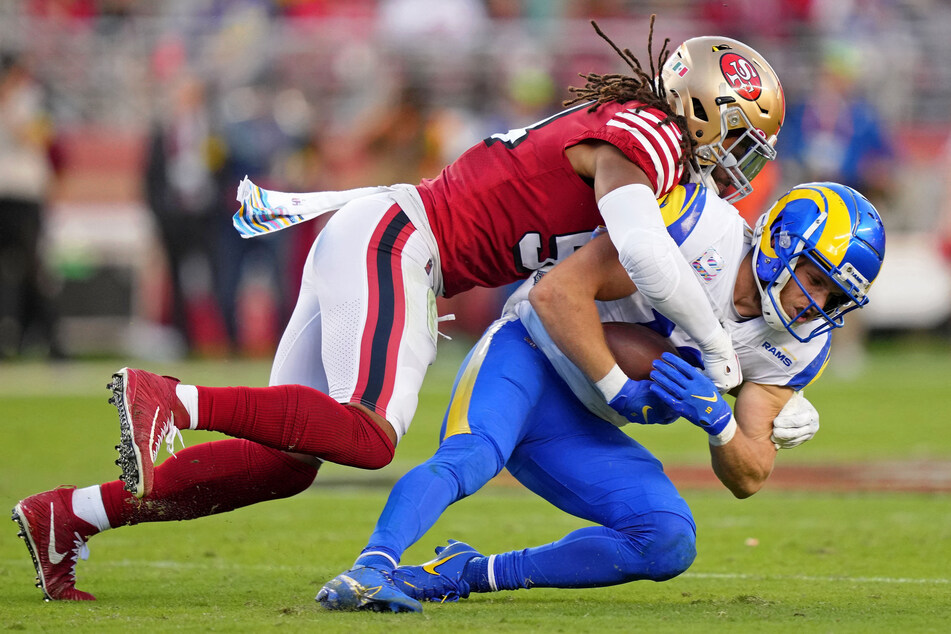 Deebo Samuel was the star on the offensive side of the ball for the 49ers, catching six passes for 115 yards and one NFL highlight-reel touchdown.
After Jeff Wilson Jr scored the first touchdown of the game for the 49ers, Samuel caught a short pass on third-down and ended up breaking three tackles, gaining 50 of the 57 yards on the play after the catch to put his side up 14-6 heading into halftime.
Just before the end of the half, a protester ran onto the field wielding a smoking pink flare, temporarily pausing the game. As he avoided security, he was promptly tackled by Rams linebacker Bobby Wagner.
Animal rights group Direct Action Everywhere and Righttorescue.com claimed responsibility for the stunt. A second protester also tried to disrupt the game, but was stopped.
"They're a bit beaten up but in good spirits," the group tweeted.
A missed field goal in the fourth quarter at 17-9 meant the Rams would get a chance to tie the game, but a poor showing from quarterback Matthew Stafford was punctuated with a 52-yard pick-six as he was intercepted by Talanoa Hufanga.
Fittingly, the 49ers forced another turnover on the next drive as well, capping off a spectacular performance from their defense in a game where quarterback Jimmy Garropolo only needed to complete 16 passes.
Samson Ebukam and Nick Bosa both collected a pair of sacks each as the 49ers brought down Stafford seven times, and Bosa was credited with five hits on the quarterback in total, while the Rams had one as a team.
Despite the poor offensive game from the Rams, top receiver Cooper Kupp and tight end Tyler Higbee had big days, with Kupp catching 14 of 18 targets for 122 yards while Higbee caught 10 of 14 targets for 73 yards.
Rams head coach said he expects better from his team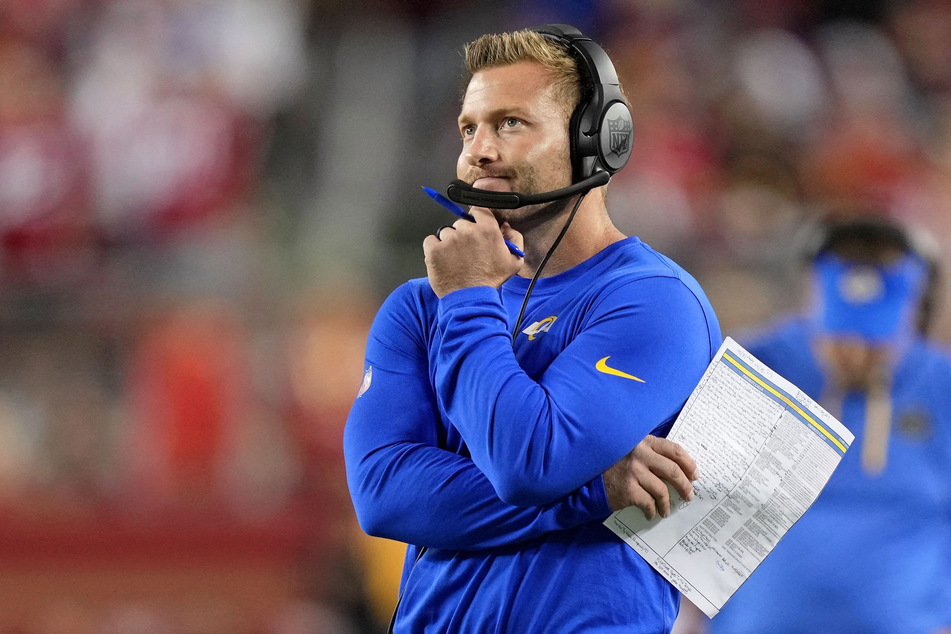 The defending Super Bowl champs' head coach Sean McVay accepted he made "some bad play calls" and declared Los Angeles brought defeat upon themselves as they fell to the 49ers.

With the Rams failing to capitalize on several touchdown opportunities, McVay pointed to "self-inflicted wounds."
"I liked the way our guys battled, they competed and got it to a one-possession game," said McVay.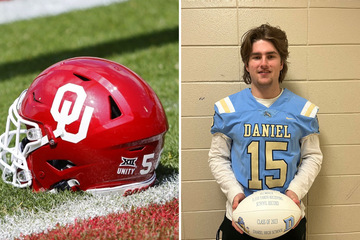 "But the story of the night from an offensive perspective was self-inflicted wounds, above-the-neck errors where we're not doing things we're capable of, and I expect us to be better than that.
"Defensively, I know we continue to battle, we gave ourselves a chance. We can tackle better, you credit them for making the plays, and I thought special teams hung tough, but overall we didn't do enough to win the football game.
"I'm not going to make any excuses. We've got to play better. A lot of it was just things where guys we were counting on didn't do what they were supposed to do."
McVay took his share of the blame, saying: "I put us in some bad spots ... However you want to cut it, we have to be better collectively, coaches and players. There's no other way around it and no way I know how to fix it other than go back to work."
The result leaves both teams at 2-2 through Week 4, with the Rams scheduled to take on the Dallas Cowboys next, who are on a three-game winning streak. The 49ers will prepare to battle the Carolina Panthers.
Cover photo: USA TODAY Sports