Tua Tagovailoa to be released from hospital with concussion after "scary moment"
Cincinnati, Ohio - Miami Dolphins head coach Mike McDaniel described Tua Tagovailoa's injury in Thursday's 27-15 loss to the Cincinnati Bengals as a "scary moment" but revealed he will be discharged from hospital with nothing more than a concussion.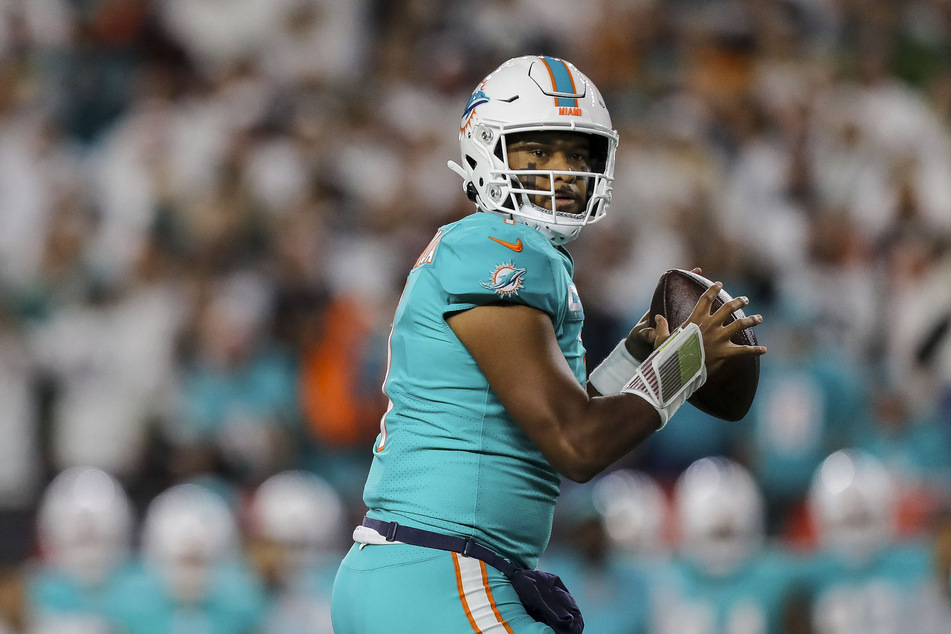 Tagovailoa was stretchered off and taken to hospital after being sacked by nose tackle Josh Tupou, with the back of the Dolphins QB's head slamming into the ground with his arms appearing to seize immediately after the impact.
Play was halted for more than 10 minutes as medical staff attended to Tagovailoa, who remained on the ground with minimal movement. The entire Dolphins team gathered at midfield during the delay.
Miami initially said Tagovailoa had suffered "head and neck injuries" before being taken to hospital. McDaniel confirmed after the game that Tagovailoa had been cleared of any neck or back damage but had been diagnosed with concussion, although he would be discharged from hospital and travel back to Florida with the team.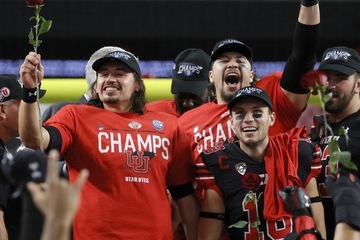 "It was a scary moment," McDaniel said. "He was evaluated for concussion and he's in the concussion protocols. He was at the hospital. I believe he's about to get discharged.
"That was an emotional moment that's not part of the deal that anyone signs up for, even though you know it's a possibility in football to have something that you have to get taken off on a stretcher."
"All of his teammates, myself, were all very concerned. The best news we could get is that everything has checked out and he didn't have anything more serious than a concussion. He'll be flying back with us on the plane."
NFL Players' Association initiates investigation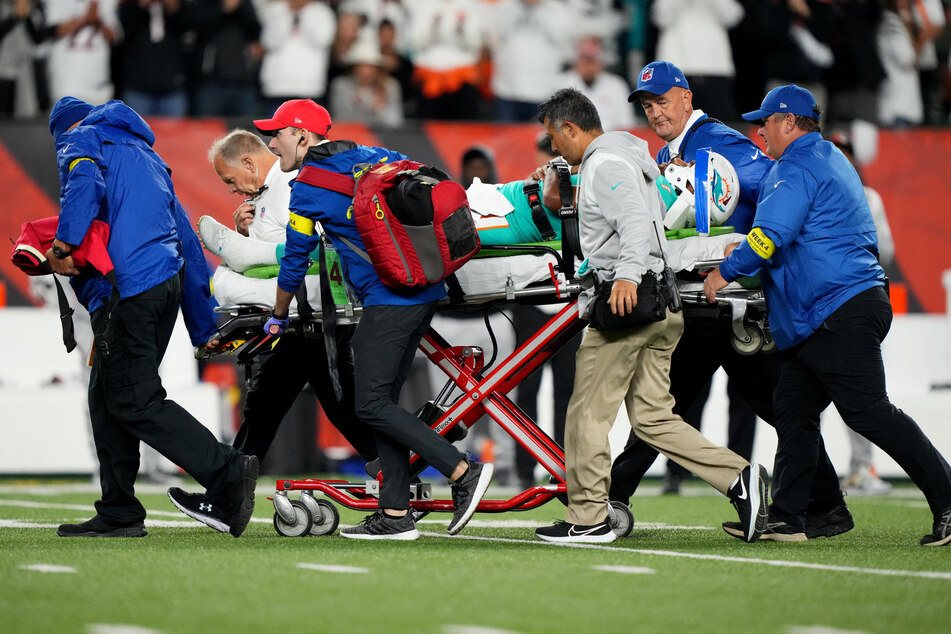 The incident came on a short turnaround after Tagovailoa had a concussion scare in Sunday's 21-19 win over the Buffalo Bills, appearing dazed before his knees buckled after a heavy hit. He passed protocols at half-time and was able to play the game out.
Tagovailoa was limited at practice this week, although the Dolphins said that was due to back and ankle problems, rather than any head knock or concussion, which McDaniel reiterated after Thursday's game when pressed on the issue by reporters.
"People don't stray," he said. "We don't mess with that. As long as I'm the head coach, that will never be an issue."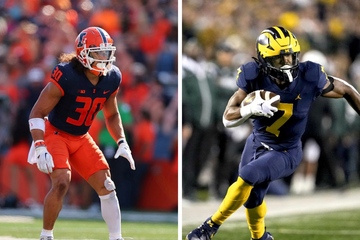 "Absolutely zero patience for or will ever put a player in position for them to be in harm's way. That's not what I'm about at all. No outcome of a game would influence me to be irresponsible as a head coach of a football team."
The NFL Players' Association had initiated an investigation into the process around the decision to permit Tagovailoa to play on against the Bills and expressed their concern again during Thursday's game.
"Player health and safety is at the core of the union's mission," the NFLPA said in a statement on Twitter. "Our concern tonight is for Tua and we hope for a full and speedy recovery. Our investigation into the potential protocol violation is ongoing."
Cover photo: REUTERS