Notre Dames' Marcus Freeman hurls more fighting words at Ohio State ahead of huge season opener
Columbus, Ohio - Notre Dame coach Marcus Freeman has continued to build offseason drama against his alma mater Ohio State heading into this weekend's huge Week 1 college football matchup.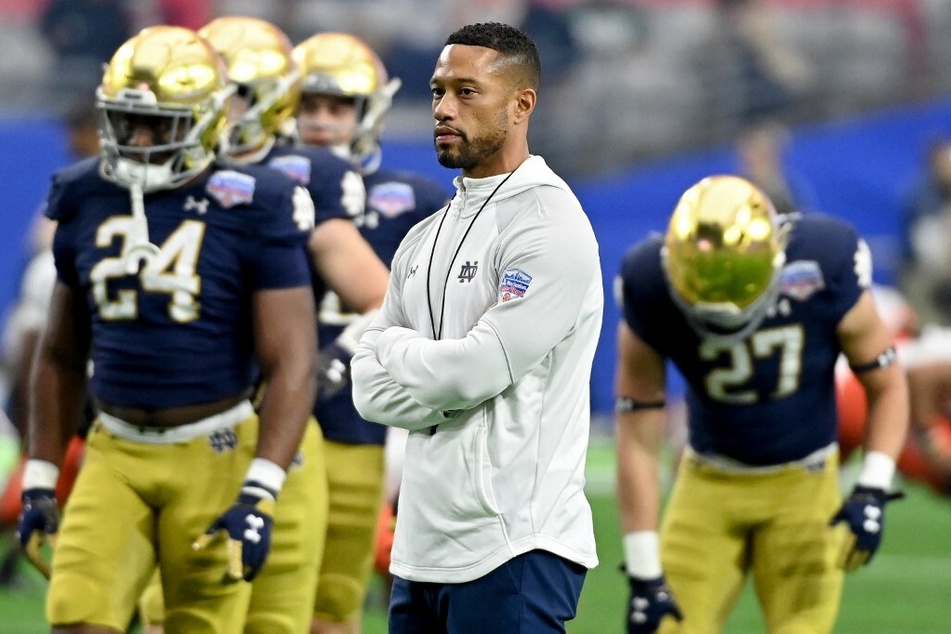 When current No. 5 Notre Dame faces the second-best ranked team in the nation on Saturday, The Ohio State, it will be one of the biggest season openers since then No. 4 LSU faced off against No. 3 Oregon in 2011.
What makes this game unique isn't just two of the highest ranked teams facing off so early in the season, but the offseason drama between the two programs that fans will expect to erupt on the field come game time.
Freeman fueled the fire, having recently said that returning to his alma mater, The Ohio State, leaves him "emotionless" over what he considers a "hostile" environment.
The newest remarks have only stirred the pot further, as Freeman has consistently made jabs slamming Ohio State since his departure.
Now, the fighting words have fans rolling up their sleeves ready to blow a big one.
Notre Dames' Marcus Freeman has taken jabs at Ohio State before
Shortly after Freeman was named head coach of the Irish in December, he revealed in an open letter that originally choosing to play football for Ohio State over Notre Dame was a mistake.
"I just thank God that I didn't make the wrong decision twice," he said, seemingly in reference to debating over accepting another coaching opportunity for the Buckeyes.
In June, Freeman again may have taken another shot at Ohio State. This time, for their academics.
The coach appeared to throw shade in an interview, saying it was "OK" for large universities to use online courses instead of going to class.
"You can't cheat academics at Notre Dame," he said. "At Notre Dame, you're forced every day to go to class."
Freeman is said to have later walked back his comments on a Columbus radio show.
Yet, his sentiment hasn't gone unnoticed by Ohio State fans, and the Buckeyes have already warned the Irish will receive a rough welcome back in the stands of the Horseshoe Stadium. Ohio State vs Notre Dame will kickoff on Saturday, September 3 at 7:30 PM EST.
Cover photo: NORM HALL / GETTY IMAGES NORTH AMERICA / GETTY IMAGES VIA AFP