Pac 12 Conference Week 1: What to expect from the Oregon "Mighty" Ducks
Atlanta, Georgia - The 11th best team in the nation, the Oregon Ducks head into Week 1 of college football as the top Pac-12 program, surpassing the talents of conference favorites USC and UCLA.
Thanks to the Pac-12, college football offseason made buzzing headlines like never before when two of sports' biggest West Coast programs, USC and UCLA, dropped a bombshell conference realignment announcement.
The move was a shocking development that left the conference fighting for its survival. Even power schools like Oregon and Washington were feeling the pressure, as their programs could easily crumble due to lack of conference funding and overall program support.
But even though the West Coast's most beloved conference of champions is on life support, the show must go on, and the Oregon Ducks will look to razzle-dazzle the field in their season opener.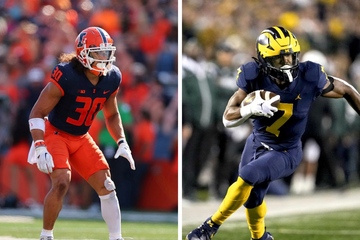 As they suit up against the reigning national champions, Georgia, here is what to expect from the Ducks in their first appearance back on the field.

Oregon returns a powerful offensive line and looks to deliver an explosive defense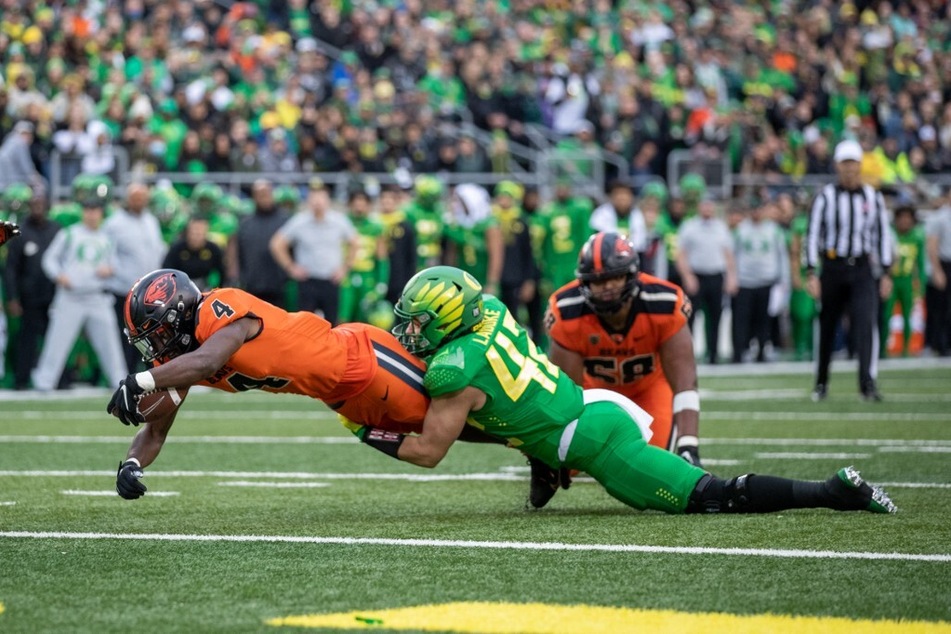 While most of Oregon's offense will include inexperienced players and a number of different newcomers, the Ducks return six starters, including their entire starting offensive line from last season.
The o-line will be crucial, as the Ducks' offense is still sorting out its key players for the season after losing top running backs CJ Verdell to the draft and Travis Dye to conference rival USC.
Nonetheless, the powerful o-line will make things easy for the program's new defensive-minded head coach, Dan Lanning.
Last season, Lanning walked out of the college football playoff final a national champion as the defensive coordinator for the Bulldogs.
On September 3, Lanning's championship-winning defense will return to Atlanta with the Ducks.
In its season opener, Oregon's defense will be the key element to look out for on the field. With just as many returners as on the offense, the Ducks defense under Coach Lanning will be explosive.
Linebackers Justin Flowe and Noah Sewell, who both made this season's Bronko Nagurski Trophy Preseason watch list, will be the top defensive players leading the Ducks into Week 1.
The Georgia Bulldogs will host Oregon in both teams' season opener on Saturday, September 3, at 3:30 PM.
Cover photo: TOM HAUCK / GETTY IMAGES NORTH AMERICA / GETTY IMAGES VIA AFP