Thousands of spectators attend Australian tennis tournament despite coronavirus
Adelaide, Australia – It's an unusual sight, as if from a forgotten time: in front of almost 4,000 spectators in an almost-full tennis stadium, Novak Djokovic, Rafael Nadal, Serena Williams, and other top athletes played an invitational tournament in Australia on Friday.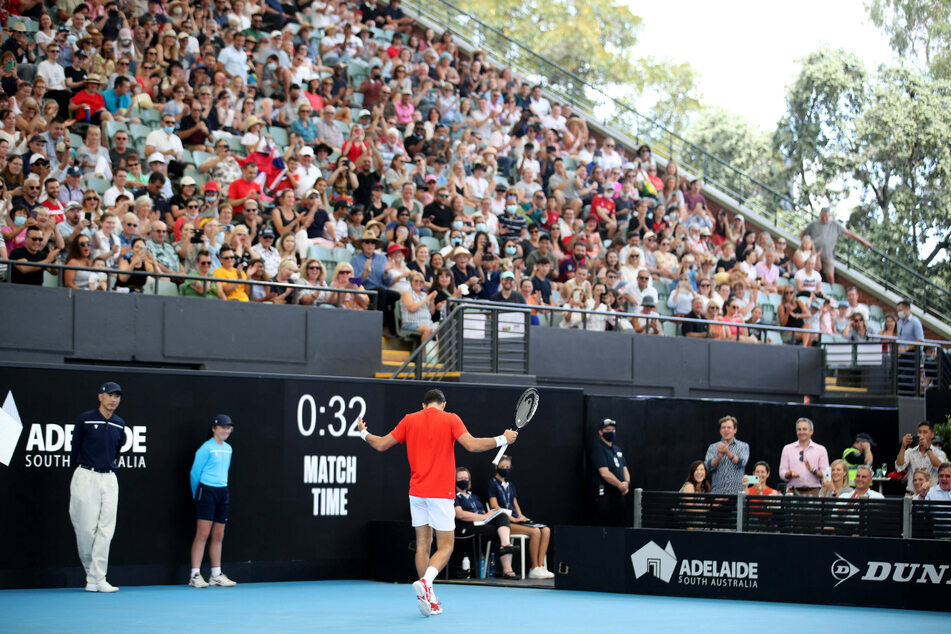 After a two-week quarantine following their entry into Australia, the world's top-ranked pros competed in the Day at the Drive in Adelaide.

"Thanks everyone for having us. We haven't played in front of a crowd in over a year, so it's been a really long time. So, this is really cool," said 23-time Grand Slam tournament winner Serena Williams (39) after her big win against US Open champion Naomi Osaka (23) of Japan.
Williams thanked Australian authorities for "trusting us with your laws," adding: "we were so happy just to be here, and now it's worth it."
So far, Australia has come through the coronavirus pandemic relatively unscathed, with 28,777 infections and 909 deaths recorded in the country of around 25 million people, according to Johns Hopkins University data from earlier this week.
Before Christmas, there had been no confirmed new infections at all for about seven weeks.
Strict quarantine rules are in place for all tennis professionals and their support staff so that the Australian Open, the first Grand Slam tournament of the year, can begin in front of spectators on February 8.
Cover photo: IMAGO / AAP